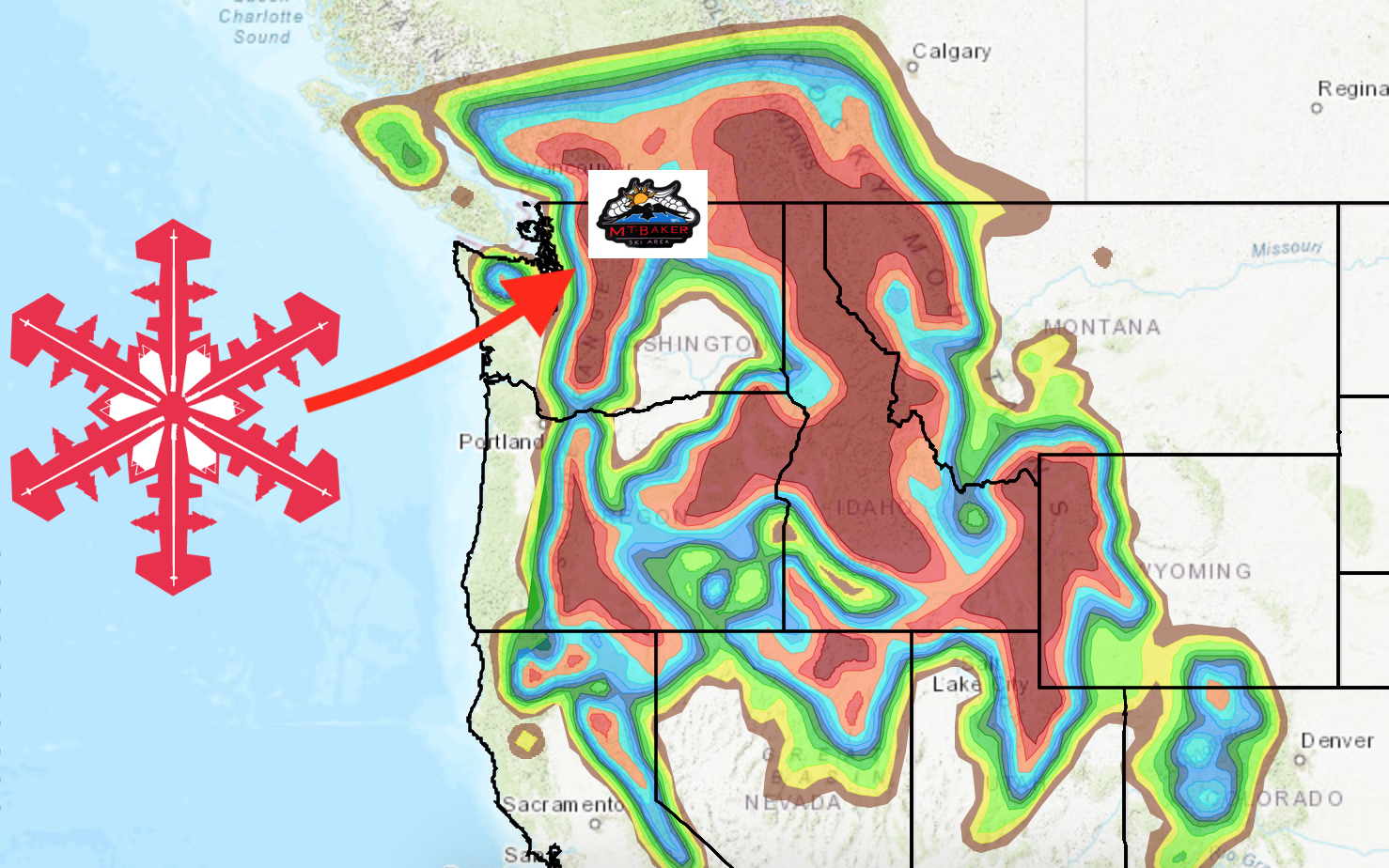 Mt. Baker Ski Area is getting dumped on—big time.
The resort has yet to announce an opening day as it is dependent on conditions, but this storm may give them a better idea as to when they are going to start spinning their lifts.
The National Weather Service is calling for heavy snow about 3,000 feet in elevation with snow totals ranging from 10 inches to 3 FEET.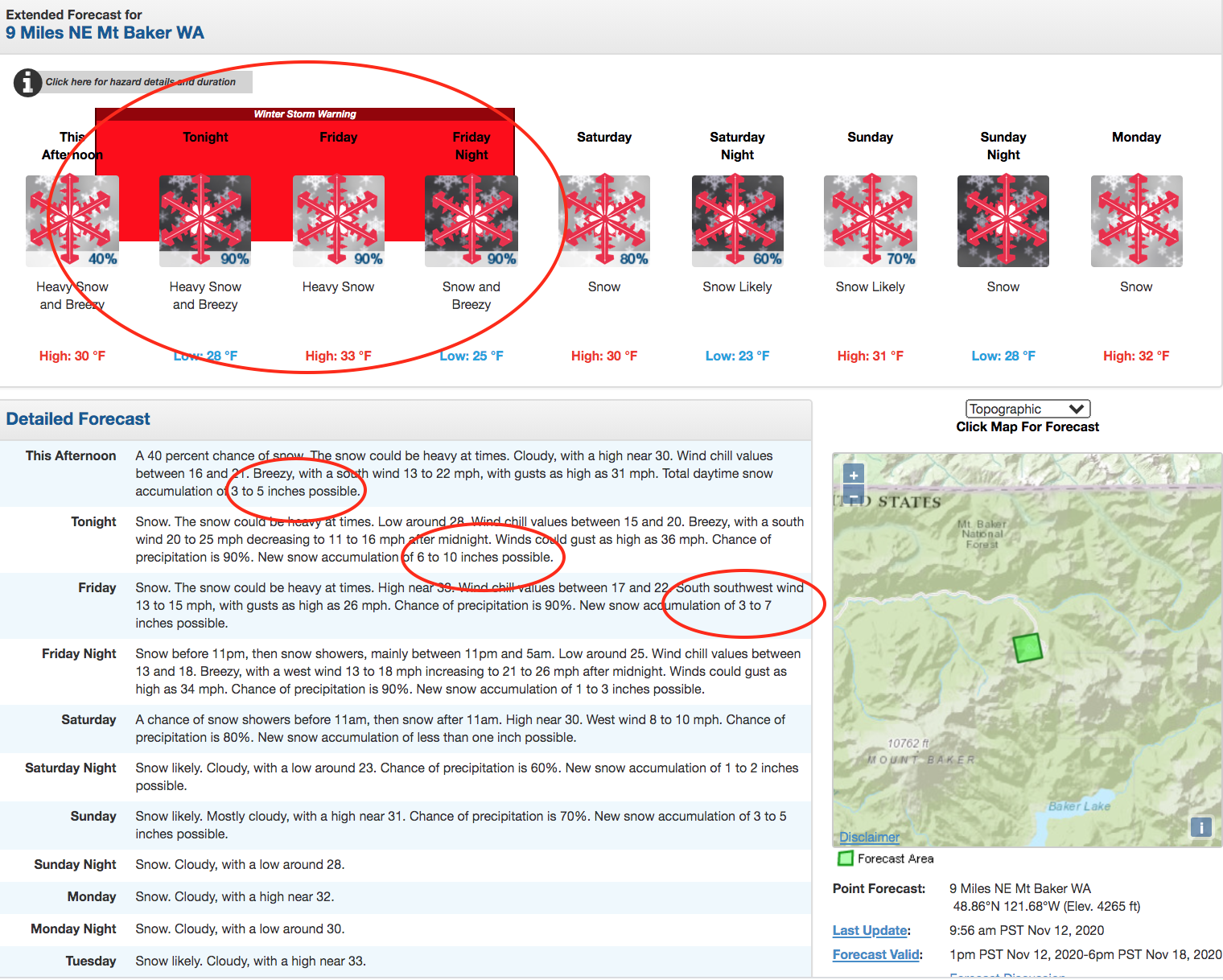 A winter storm warning is in effect from 4 pm Thursday through 4 am Saturday PST. Isolated areas may receive upwards of three feet of snow, and road conditions will be hazardous.
* WHAT...Heavy snow expected above 3000 feet. Total snow
accumulations of 10 inches to 3 feet.

* 

WHERE

...Cascade mountains of Whatcom and Skagit Counties,
including the Mount Baker Ski Area and North Cascades Highway,
Cascade mountains of Snohomish and King Counties, including
Stevens Pass, and Snoqualmie Pass and Cascade mountains of
Pierce and Lewis Counties, including the Crystal Mountain Ski
Area and Paradise on Mount Rainier.

* WHEN...From 4 PM this afternoon to 4 AM PST Saturday.

* IMPACTS...Snow covered roads. Travel could be very difficult
with delays possible.

* ADDITIONAL DETAILS...A brief period of rain or rain/snow mix is
possible late Friday morning into the afternoon at Snoqualmie
Pass which may lower total accumulations there.

— NOAA 11/12/20
The NOAA discussion explains:
Mainly dry weather across the area this morning with a few showers approaching the coast. The forecast is primarily on track with rain and heavy mountain snow at times this afternoon through Friday as a weather system moves through. The Winter Storm Warning has been extended through Friday night for the Cascades with a rain/snow mix briefly possible Friday morning/afternoon at Snoqualmie Pass. Southerly winds will increase this afternoon for the coast, Western Whatcom/Skagit counties, and the San Juan Islands as the front approaches. Breezy weather most locations into tonight with another round of gusty winds possible for the coast and south of Olympia this evening. Southwesterly winds Friday will be breezy for the area.
Even though the winter storm warning is set to end on Saturday morning, snow will continue to fall through next week throughout the high elevation areas of Washington. Are you ready for ski season Mt. Baker?