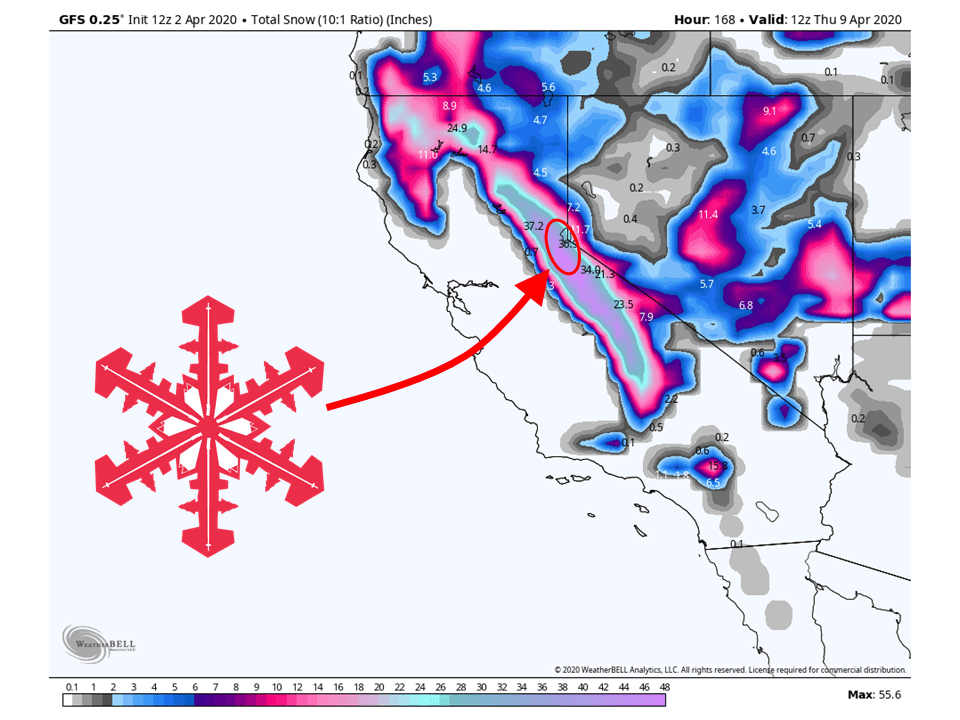 Forecast By Eric McNamee 4/2/2020 7:45 PM MDT
Note:  We are not encouraging skiing and riding at this time.  These snow forecasts are created so that our friends in mountain communities know when challenging weather is headed their way.
Summary:
A storm will bring 1-3 FEET of snow to the Tahoe, CA area through the weekend, with the possibility of some locally higher amounts.
Most of this snow will come during the day Sunday as this storm will slam moisture into the Sierra Nevada.
On-and-off snow showers will continue into the middle of next week.
Short-Term:
Friday-Sunday:
A storm will bring 1-3 FEET of snow to the Tahoe, CA area through the weekend.
The trough is currently over western portions of Alaska at the moment but will dig down the west coast of North America.
As it does so, it will tap into some moisture that is over the Pacific and become a closed-low over California.
This will allow for the moisture to slam into the Sierra Nevada.
Heaviest clip of snow at this time looks to be during the day Sunday and early Monday morning.
At this time, the National Weather Service has issued a Winter Storm Watch, with this likely being upgraded as we approach the event.
Travel may be dicey at times so make sure to use caution.
Strong forcing with the approaching upper low accompanied by seasonably cold mid-level
temperatures (running between -30 and -33C) will be the driver of
significant snowfall to the mountains, particularly 4,500 feet and
above. Hourly snowfall rates of 2 inches are possible within some
of the heftier snow bands. On Sunday alone, some locations over
the Sierra-Cascade range could reach 1 to 2 feet of snow with
grand totals approaching 3 feet in some locales. A Winter Storm
Watch has been issued from roughly early Saturday through late
Monday morning for all elevations above 4,500 feet across the
interior Northern California mountain ranges. Snow levels will
range from 4,000 to 5,000 feet but may lower at times.
-NWS Sacramento 4/2/2020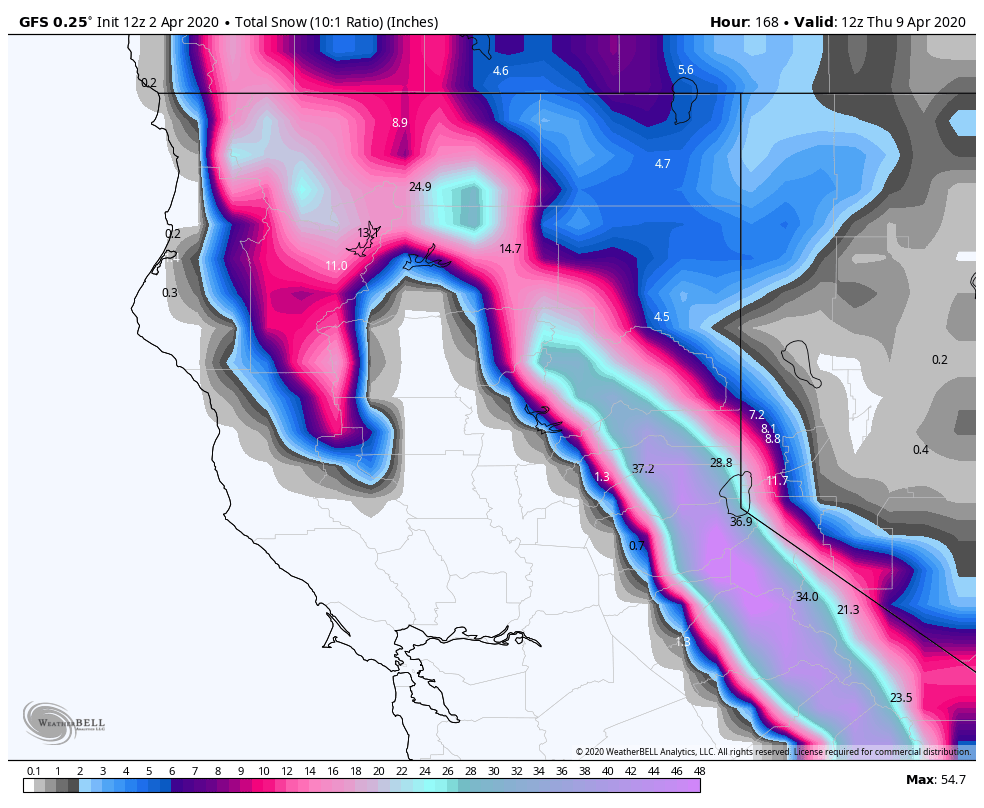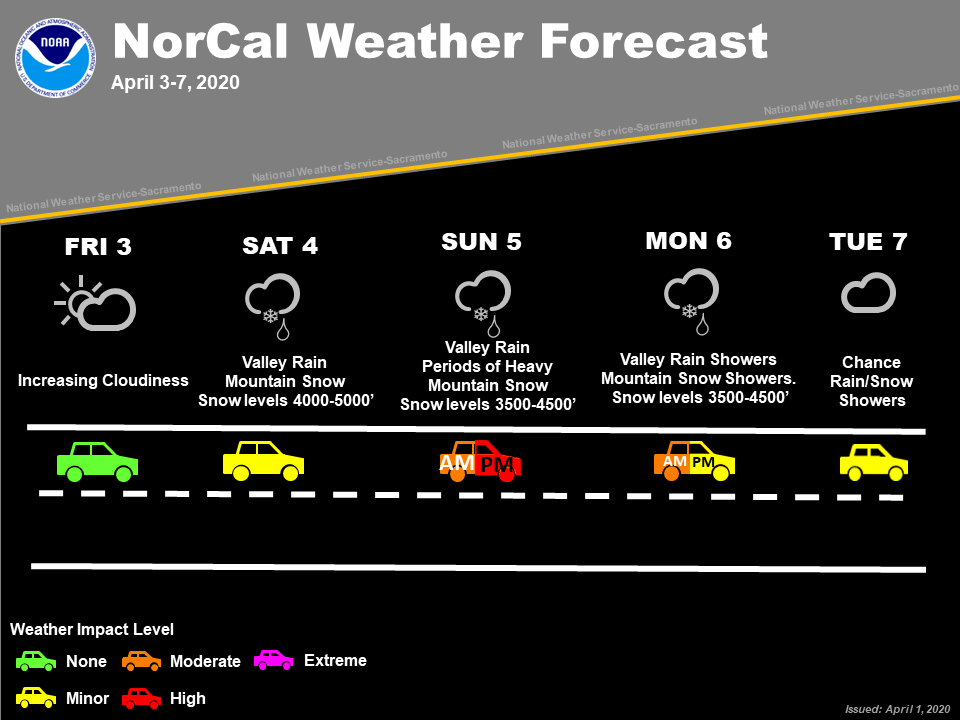 Avalanche Forecast:
Currently, the Sierra Avalanche Center has the Tahoe, CA under the 'moderate risk' category. However, this may change so make sure to pay attention to updates.
Long-Term:
Monday-Thursday:
Going through the rest of the forecast period, the low will slowly move to the east.
This will allow for wrap-around showers to continue through Wednesday, with snow ending by Thursday.
Only a few inches of snow at best is expected.