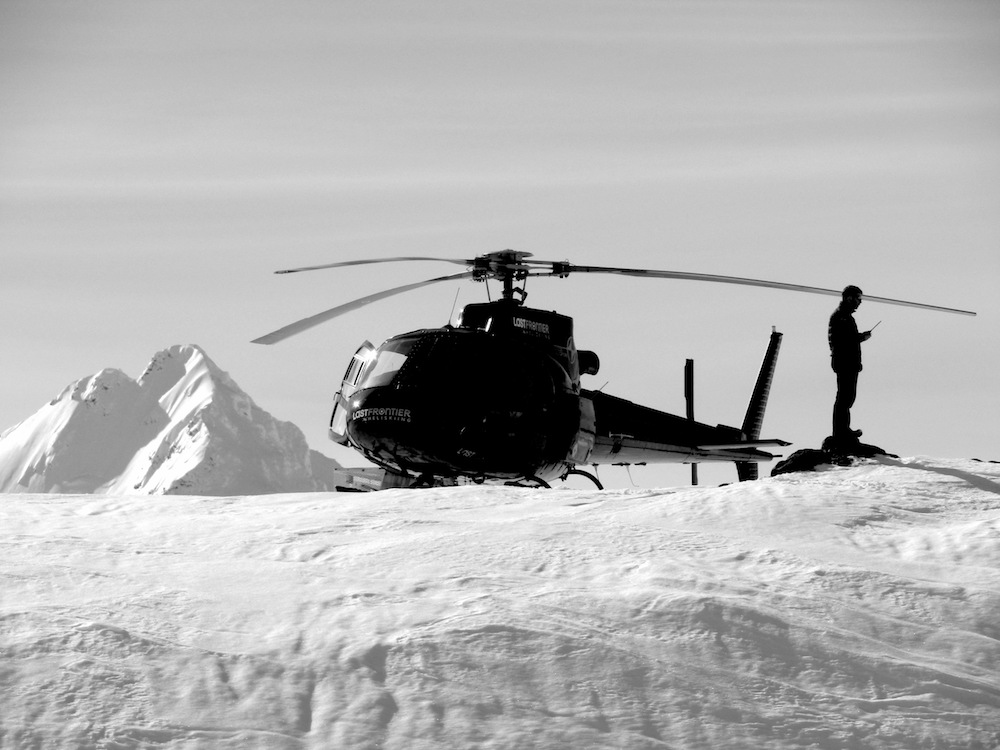 A skier has been killed after an avalanche hit a group of heliskiers in northwestern British Columbia yesterday. Three others were injured after the slide hit the group of five on a backcountry tour with Last Frontier Heliskiing around 3:30 pm on Tuesday, April 11th, 2023.
The group was touring around the remote Bell II Lodge, around 100 miles north of Stewart, BC. The heliskiing lodge is an off-the-grid village, custom-built for heliskiing deep in the Skeena Mountains.
BC Emergency Health Services responded with three ambulance crews and took one person to hospital via air ambulance. The condition of the other skiers is unknown.
The BC Coroners Service is investigating the death.
The deaths add to the twelve already seen in Canada this season and 22 in the US. Two guests on a guided heli-ski trip with Canadian Mountain Holidays (CMH) Heli Skiing were killed in an avalanche near Revelstoke, BC, on January 23rd. On Saturday, January 21st, a snowmobiler died after being caught in an avalanche near Valemont, BC. On January 9th, two off-duty officers from the Nelson Police Department were caught in a slide near Kaslo, BC. One died at the scene, and another two weeks later. On Saturday, February 11th, 2023, two backcountry skiers were caught and killed in an avalanche on Potato Peak near Tatla Lake, British Columbia. On February 16th, a skier and snowboarder were killed by an avalanche outside Kicking Horse Mountain Resort, BC. On Wednesday, March 1st, three people died, and four were injured in an avalanche involving nine heli-ski guests near Panorama Mountain Resort, BC.
Experts say the snowpack only gets this weak every 10 to 20 years, and this year is similar to 2003, one of the deadliest avalanche seasons on record, which saw 25 fatalities in Canada.