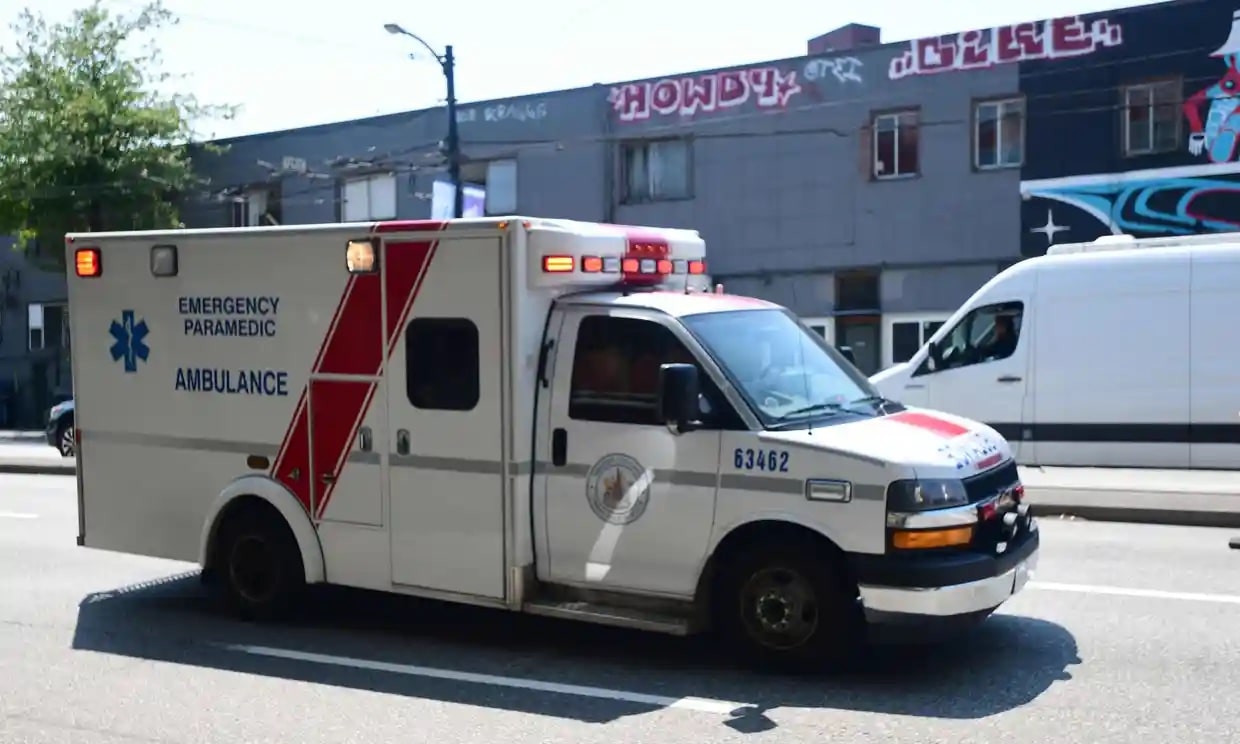 At least ten people have sadly died following accidents at North American ski resorts in the past few weeks, highlighting the inherent danger of the sport we all love. What's going on? Is it the low snow conditions?
A teenage boy has died after a skier collision in the Sugarloaf area at Alta Ski Area, UT, just before 10 am Monday, February 14th. The as-yet-unidentified 14-year-old was flown to Primary Children's Hospital but passed away from his injuries.
On Sunday, a teenage boy died in a skiing accident at Palisades Tahoe, CA. At around 2 pm Sunday, two teens, one on the Palisades Tahoe Big Mountain Competition Team and another from the Olympic Valley Freestyle Team, were skiing on the Yellow Trail on the Alpine side of the resort when they collided, according to resort spokesperson Kat Walton.
On February 12th at around 3:30 pm, a 65-year-old Calgary man was killed after he "hit an icy portion and lost an edge, causing him to lose control and slide into a tree" at Fernie Alpine Resort, BC, RCMP said Sunday.
Last week, two skiers died in separate incidents on consecutive days on Mt. Bachelor, OR. On Friday, before 12:30 pm, Mt. Bachelor ski patrol responded to a skier injury. The skier was taken to a landing zone in the West Village, where care was transferred to Bend Fire and Rescue. A medical helicopter landed but was ultimately called off. The skier, a 66-year-old man, was pronounced dead from his injuries at 1 pm. Ski patrol again responded to a ski injury on Saturday just after 12:30 pm. The skier was taken to the First Aid Room in the West Village, where care was transferred to Bend Fire and Rescue. A medical helicopter landed but was ultimately called off. The skier, a 60-year-old man, was pronounced dead at about 1:25 pm.
On February 9th, Pennsylvania man, 21, lost control and hit a rock at Copper Mountain, CO, resulting in his death. He was in the Copper Bowl area and was wearing a helmet. Copper Bowl is mostly double-black terrain.
On Thursday, February 3rd, a Utah surgeon died at Solitude Mountain Resort. Andrew Gagnon, a 38-year-old transplant surgeon at Intermountain Healthcare, died after an accident in the "experts only" skiing area. Gagnon fell off a 100-foot cliff and then tumbled further down into rocky and tree-covered terrain. Although he was wearing a helmet, he did not survive.
Also on Thursday, Jackson Hole Mountain Resort, WY, reported the death of a visiting male skier at the resort. The skier collided with a tree on Gros Ventre run this morning. Resuscitation efforts were administered on the mountain by JHMR Ski Patrol and continued at the St. John's Clinic at Teton Village.
"My deepest condolences go out to the family of the deceased. My heart goes out to everyone involved."

– JHMR President Mary Kate Buckley
On Sunday, January 30th, a 30-year-old man from Illinois died in a skiing accident at Mt. Hood Meadows, OR. It is believed Michael Snell lost control on the advanced Ridge Run trail before going off-trail and sliding down the Four Bowl trail. Snell crashed into a tree before falling down the slope. Snell was transported to the Providence Hood River Memorial Hospital Mountain Clinic but attempts to revive him at the scene, transport, and clinic were unsuccessful. He was pronounced dead at the medical center.
On January 20th, a Denver man died in a ski crash at Copper Mountain ski resort, CO. Nicholas Vigil, 24, was skiing with friends through the trees along the intermediate Collage Run when he lost control and crashed. The coroner's office says he suffered a traumatic brain injury, and his death was ruled an accident.