Men's Health has compiled a list of the 100 drunkest cities in America.  How did they create this list?  What criteria did they use?  We have no idea and they don't say in the article.  But, if it's on the internet, it must be true.
What's great about this list is that Salt Lake City, Utah which is right next to great skiing, is the most sober city in the USA.  Not making us look too fun SLC…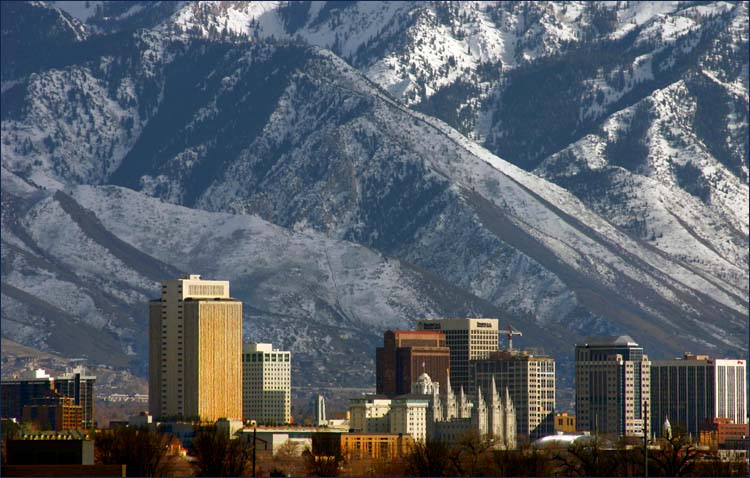 NEVER FEAR!  Reno, Nevada to the rescue!!!  Reno is ranked 10th drunkest city in America, is next to great skiing and riding, and we expect nothing less from our "Disgraced Lady of the Desert."  You also may not know that Reno is the most interesting city in America, bar none.  Reno has the highest ex-convict per capita population in the America along with the largest trailer park on Earth.  Try to touch that.
We put every city in the following list that is "near" "decent" ski resorts in bold-red.  Of the top 10 drunkest cities in America, 7 of them are "near" "decent" skiing.
THE 100 DRUNKEST CITIES IN THE USA:
(#1 is the most sober, #100 the drunkest) 
**STONE-COLD SOBER**
1.    Salt Lake City, UT
2.    Jersey City, NJ
3.    New York, NY
4.    Plano, TX
5.    Chicago, IL
6.    Miami, FL
7.    Boston, MA
8.    Virginia Beach, VA
9.    Newark, NJ
10.  Bridgeport, CT
---
11.    Baton Rouge, LA
12.    Raleigh, NC
13.    Atlanta, GA
14.    Manchester, NH
15.    New Orleans, LA
16.    Dallas, TX
17.    St. Paul, MN
18.    Philadelphia, PA
19.    Honolulu, HI
20.    Burlington, VT
---
21.    Memphis, TN
22.    Birmingham, AL
23.    Charlotte, NC
24.    Baltimore, MD
25.    Portland, ME
26.    Laredo, TX
27.    Seattle, WA 
28.    Little Rock, AR
29.    Oakland, CA
30.    Durham, NC
---
31.    Wilmington, DE
32.    Kansas City, MO
33.    Orlando, FL
34.    Fort Wayne, IN
35.    San Francisco, CA
36.    Wichita, KS
37.    Norfolk, VA
38.    Chesapeake, VA
39.    Detroit, MI
40.    Minneapolis, MN
---
41.    Los Angeles, CA
42.    Charleston, WV
43.    Madison, WI
44.    Omaha, NE
45.    Louisville, KY
46.    San Jose, CA
47.    Jackson, MS
48.    Pittsburgh, PA
49.    Aurora, CO
50.    Houston, TX
---
51.    Lincoln, NE
52.    Portland, OR
53.    Boise City, ID
54.    Anaheim, CA
55.    Providence, RI
56.    Buffalo, NY
57.    Greensboro, NC
58.    Indianapolis, IN
59.    Washington, DC
60.    Milwaukee, WI
---
61.    Anchorage, AK
62.    Albuquerque, NM
63.    Winston-Salem, NC
64.    Columbus, OH
65.    Jacksonville, FL
66.    Sioux Falls, SD
67.    Cleveland, OH
68.    Cincinnati, OH
69.    Lubbock, TX
70.    Sacramento, CA
---
71.    Des Moines, IA
72.    Las Vegas, NV
73.    Tampa, FL
74.    Fort Worth, TX
75.    Columbia, SC
76.    Colorado Springs, CO
77.    Fargo, ND
78.    Oklahoma City, OK
79.    Tucson, AZ
80.    Riverside, CA
---
81.    Phoenix, AZ
82.    St. Petersburg, FL
83.    Denver, CO
84.    El Paso, TX
85.    Tulsa, OK
86.    Lexington, KY
87.    Nashville, TN
88.    Corpus Christi, TX
89.    San Diego, CA
90.   Toledo, OH
**OVER THE LIMIT**
91.    Reno, NV
92.    St. Louis, MO
93.    Austin, TX
94.    Billings, MT
95.    Fresno, CA
96.    San Bernardino, CA
97.    Cheyenne, WY
98.    Stockton, CA
99.    San Antonio, TX
100.  Bakersfield, CA