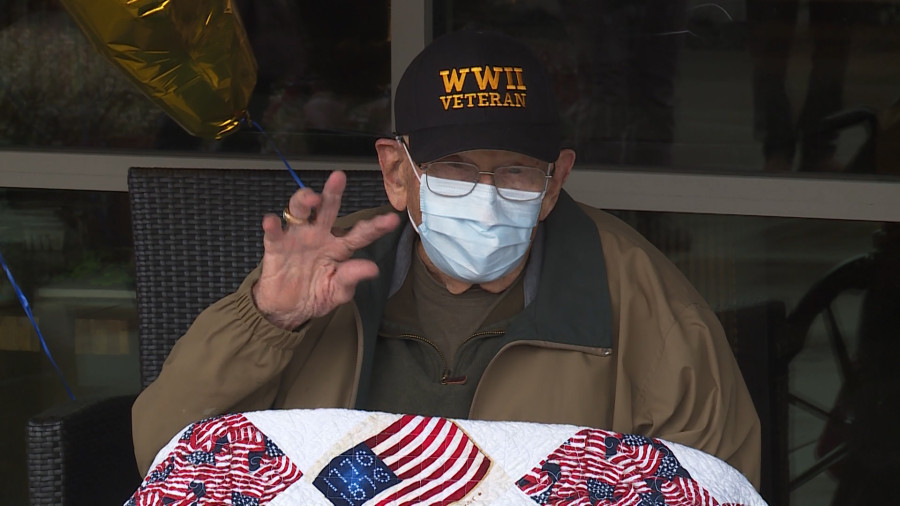 An Oregon man recently celebrated both his 104th birthday and his recovery from COVID-19. What a trooper! William "Bill" Lapschies is a WWII veteran and was one of the first residents to test positive for the disease at the Edward C. Allworth Veterans' Home in Lebanon, Oregon, Fox News reports.
Lapschies has been in isolation since first showing symptoms on March 5. At one point, his doctors were not sure if he was going to make it as he had fallen extremely ill from the coronavirus. But he is a fighter and, as of this week, he is feeling much better and, "he has met the guidelines by the CDC and Oregon Health Authority to be considered recovered from COVID-19," according to a spokesman for the VA who spoke in an interview conducted by Fox News.
He has two grandchildren, six great-grandchildren, and five great-great-grandchildren, who are now all able to see him again. His family is happy and so is he. Lapschies is one of the oldest documented individuals to have recovered from the coronavirus, and his story is inspiring for all of us in this time of uncertainty. Glad you're feeling better, Bill. And here's to 105!