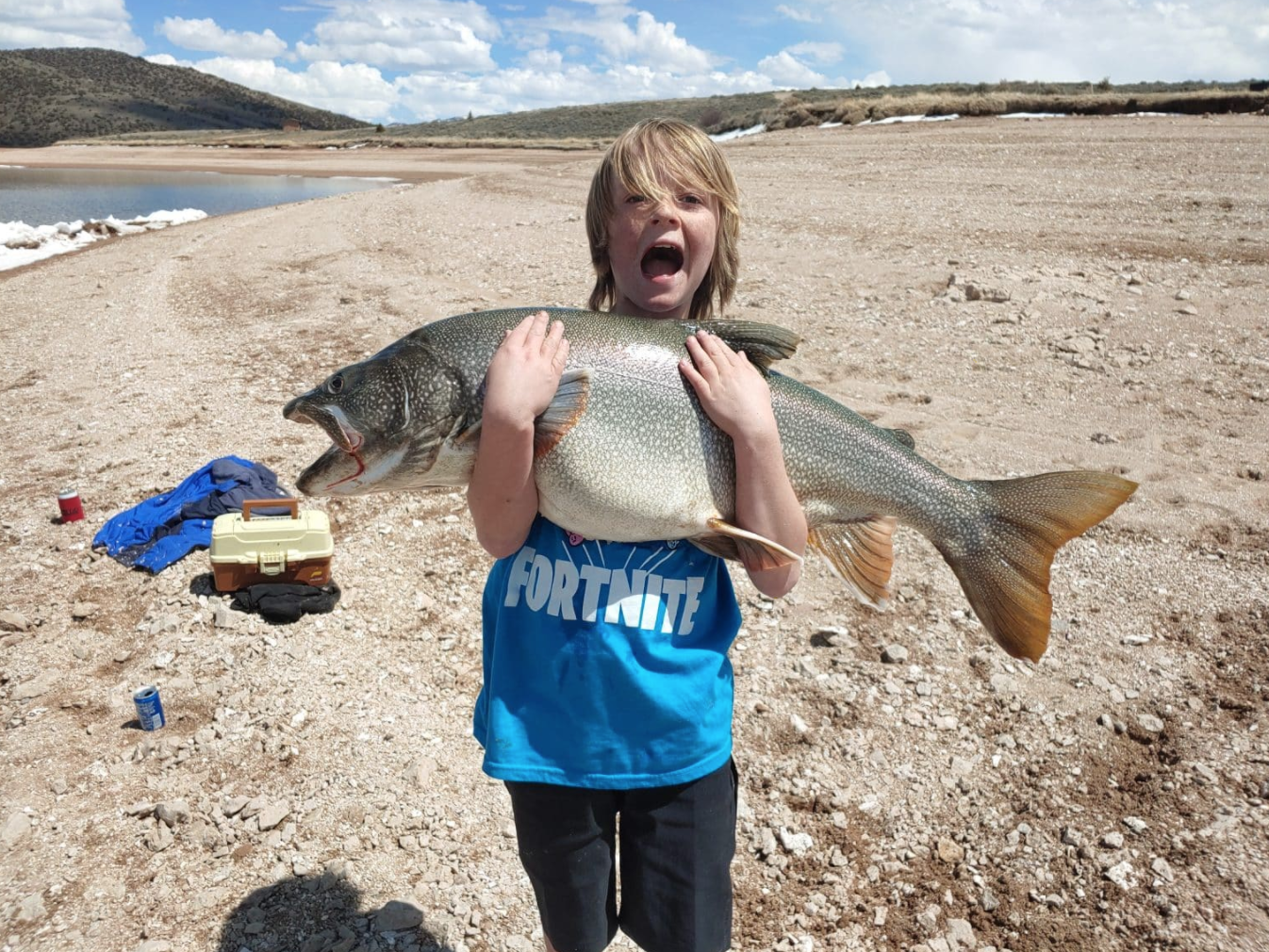 11-year-old Breckenridge, Colorado local Tanner Wilson caught an estimated 30-pound lake trout, sometimes known as a mackinaw fish, while fishing with his father Tuesday, April 21, at a Summit County reservoir, Summit Daily reports. 
"It was a once-in-a-lifetime catch," his father, Matthew Wilson, told the Summit Daily. "Any fisherman would love to catch a fish that size."
While young Tanner reeled in the fish on his own, his father did help him net the monster trout. 
After posing with his catch, Tanner returned the trout to its rightful home as quickly as he could. 
Fishing is a great way for this father and son to spend quality time together outdoors while still being able to follow adequate social distancing protocol, especially while Tanner is attending school virtually during the pandemic. 
"We are not seeing anyone out there fishing, so it is a good way to get out there and pass some time, and it is good for the brain," Matthew told the Summit Daily in an interview. "Kids just get so wrapped up in their 'Fortnite' and video games, so it is nice to bring things back to the older days where we just got out and played outside."