Image: snow-forecast.com
Crazy amounts of snow fell in the Alps in Europe this winter! December was the snowiest start to a season in the Alps since the 1996/97 season. Some resorts reported a meter in 24 hours, and 3 meters in a week in January.
Tourist office at Saas Fee. Image: snow-forecast.com
In December and January, Tignes in France reported 552 centimeters of snowfall. Zermatt in Switzerland measured 10 feet in two weeks in January, and a total snowfall of 796 centimeters!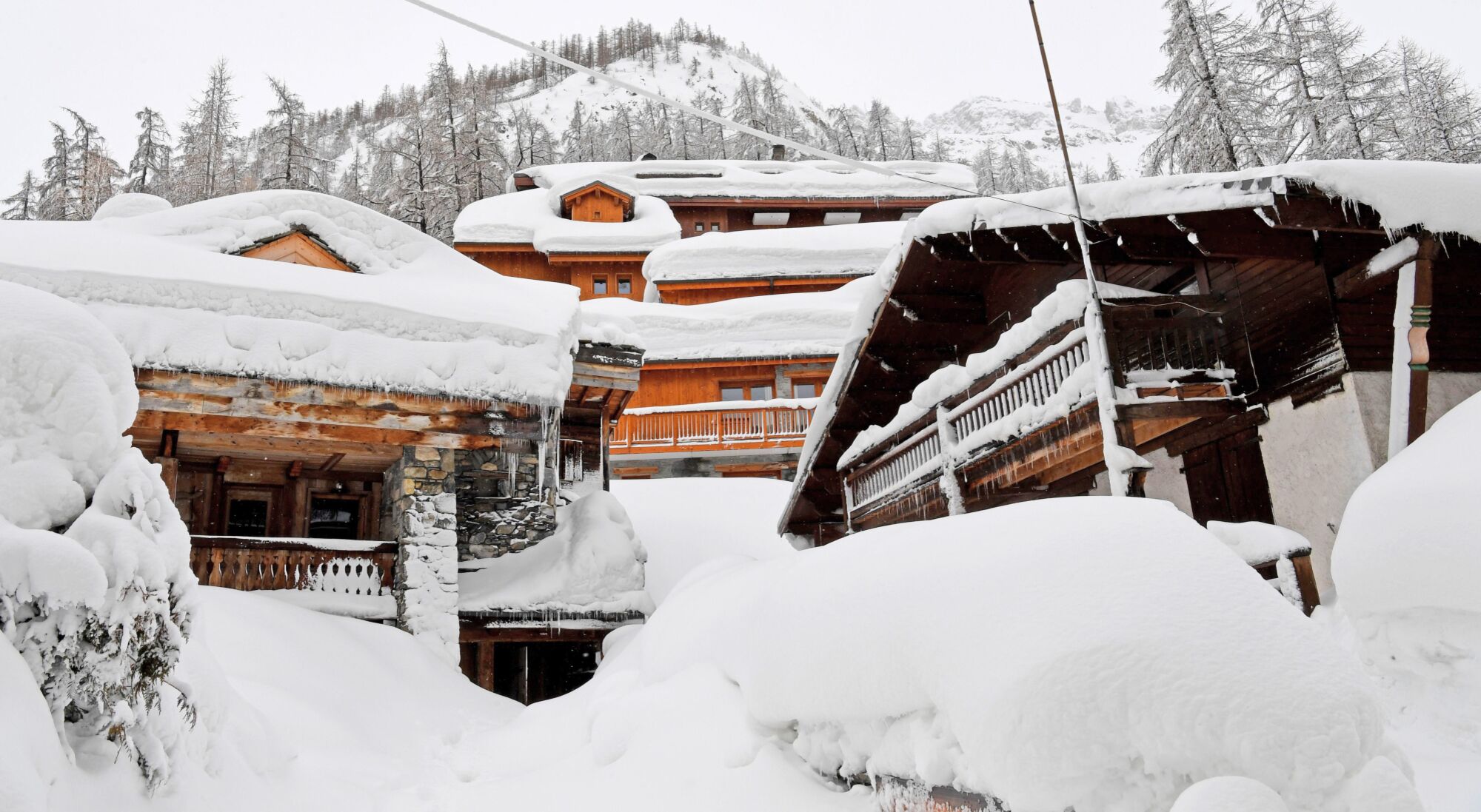 Val d'Isere. Image: Bloomberg
Access to Zermatt was closed twice in the month of January. Roads were closed due to the insane amounts of snow, and a state of emergency was declared. Tourists were flown from the area by helicopter. The avalanche danger was at a Level 5, the highest it has been since 1999.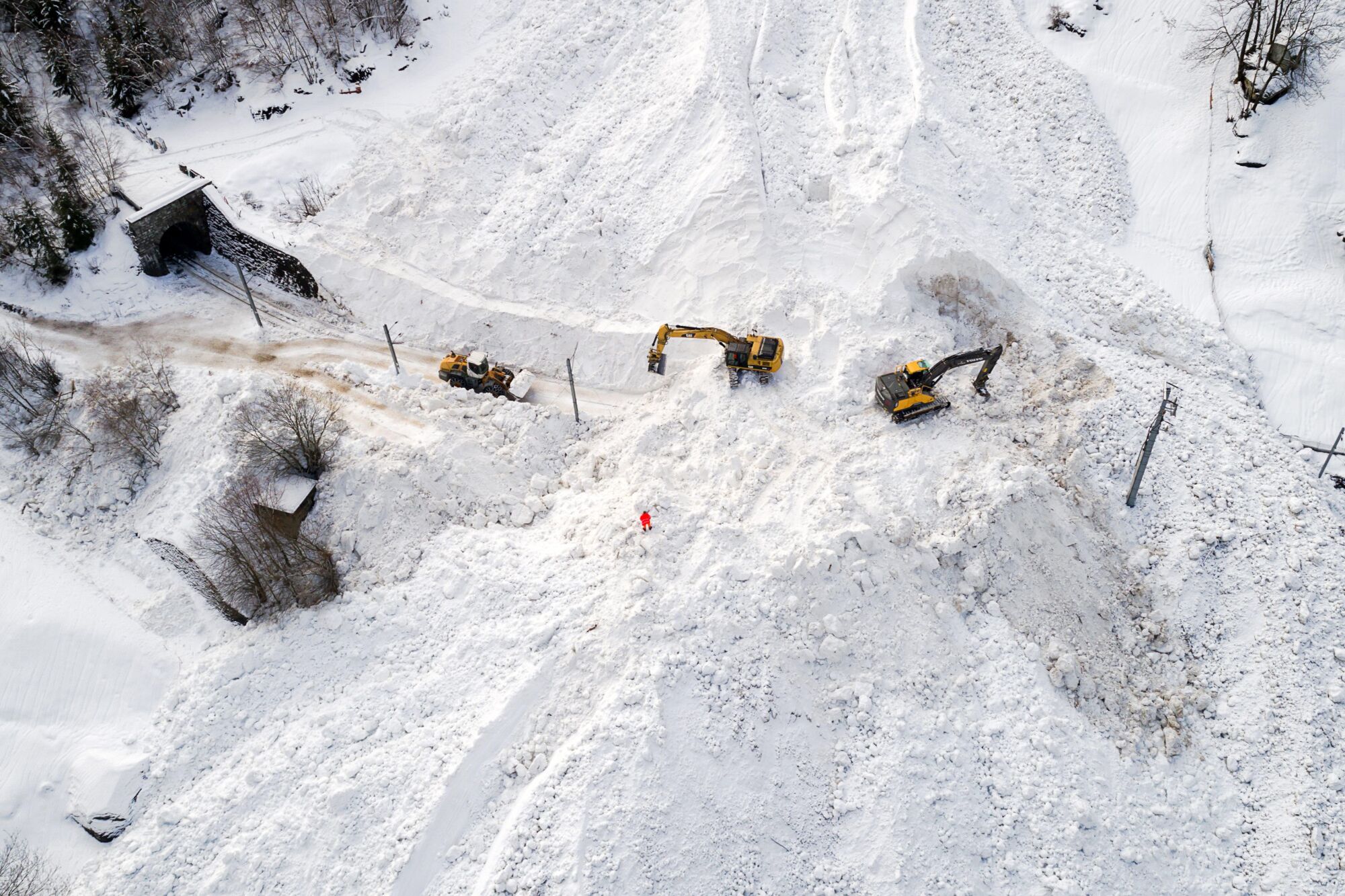 Crews dig out a rail line in the Swiss Alps. Image: Bloomberg
Crews worked hard to dig out lifts, and are still working to dig out roads in the area.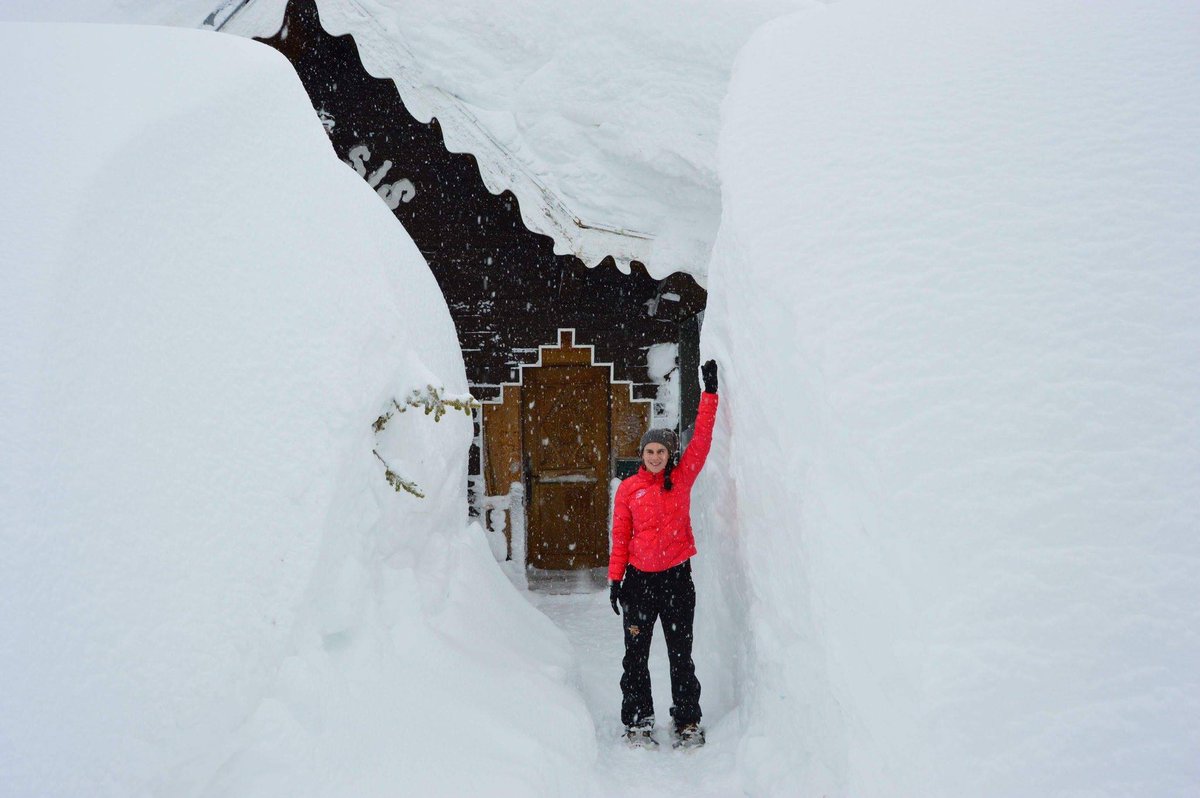 Val d'Isere, France. Image: severe-weather.EU Twitter Page
Tignes, France. Image: Ski.com
Packed snow bases at resorts as of mid-April:
France – 300+ cm
Austria – ~320 cm
Switzerland – over 3 meters
Italy – 430+ cm (twice the volume of snow at the same time last year)
Val d'Isere in France will re-open lifts for summer skiing on June 3rd for the first time in their 82-year history!
Verbier, Switzerland. Image: verbinet.com
Snow walls in the Alps. Image: dailymail.com
Check out the train in Zermatt plowing through the snow in the video below:
To say that Europe got a ton of snow this season would be an understatement.