We all know that bigger is better when it comes to ski resorts and many other things. In the USA, the biggest ski resort is Park City, UT and it's 7,300 acres. There are ski resorts in the Alps that make Park City look like a kiddie hill.
So, where are the biggest ski resorts on Earth?  Mostly in the Alps, it's true, but there are a couple of others outside of the Alps in North America. If you're a true ski freak, checking out some of these enormous ski resorts would be extremely rewarding.
Swiss writer Christophe Schrahe has measured the largest ski resorts using digital techniques to create a list of the world's largest ski resorts as per the kilometers of runs they have.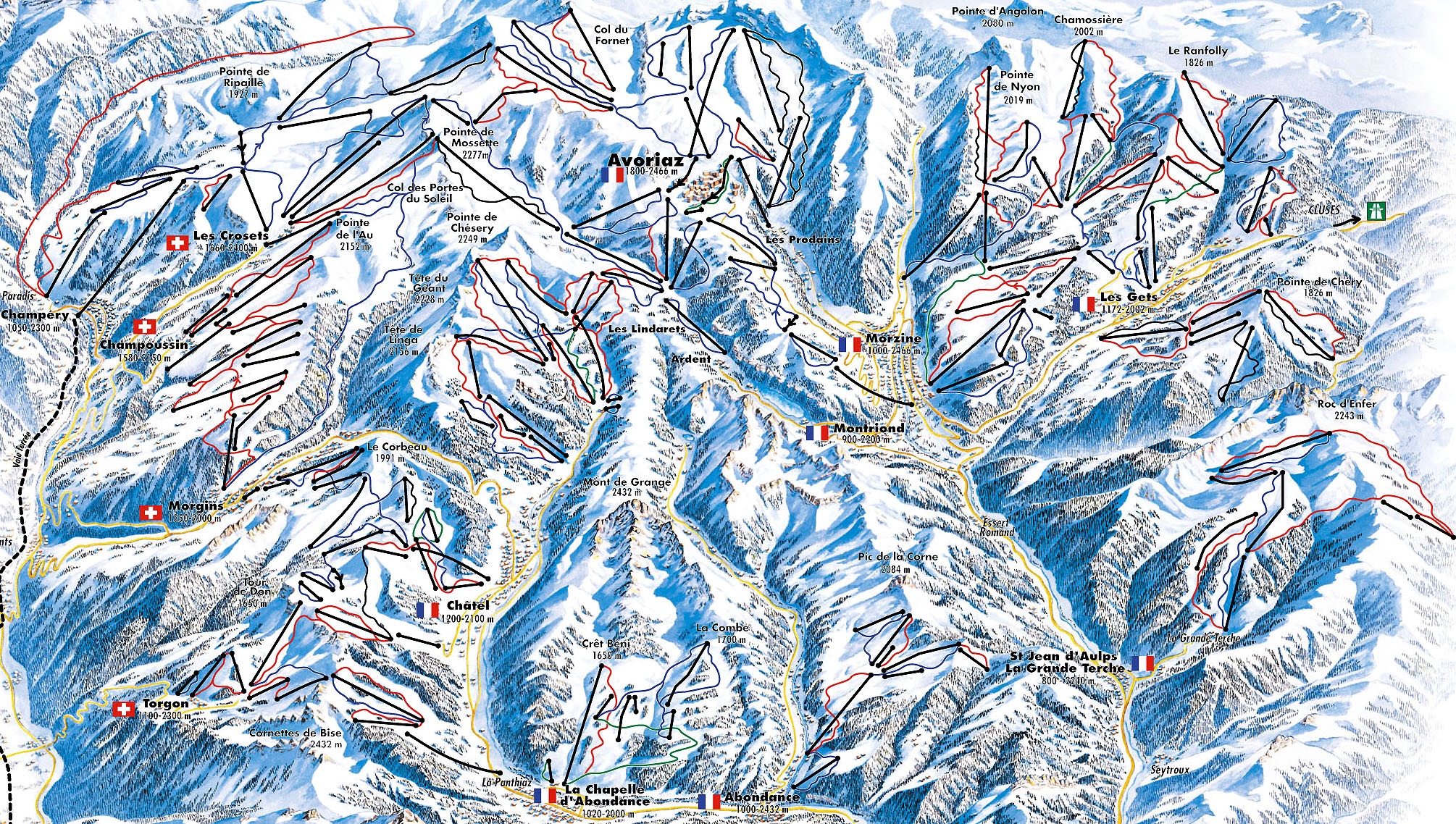 THE 13 LARGEST SKI RESORTS ON EARTH:
#3 = Paradiski (La Plagne/Les Arcs), France @ 425km
#4 = 4 Vallées, Switzerland @ 412km
#5 = Milky Way, France/Italy @ 400km
#12 = Park City, Utah @ 265km