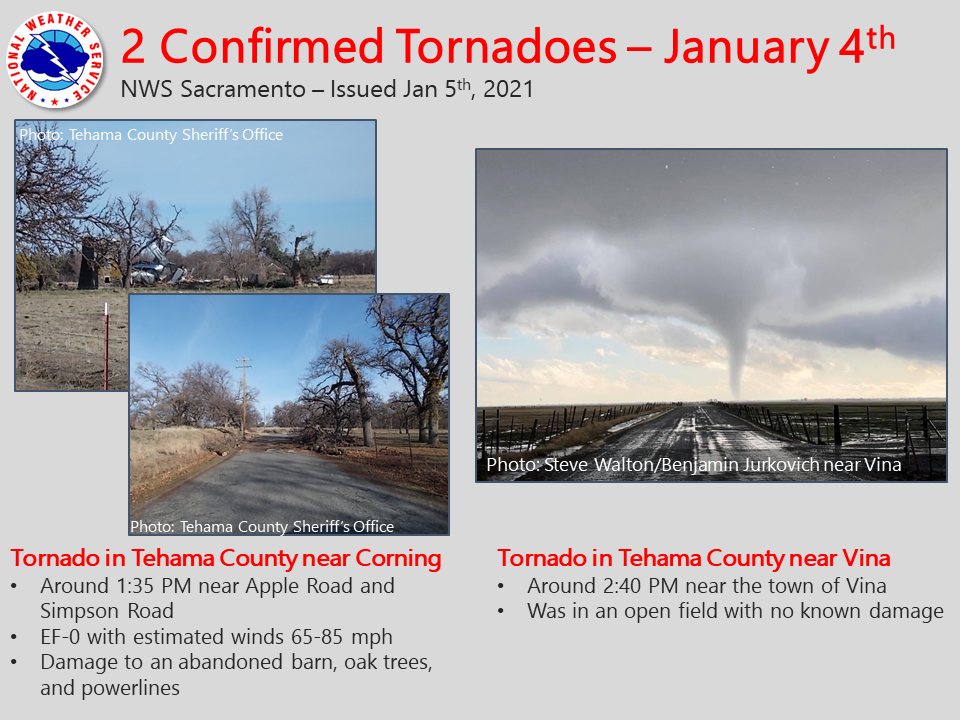 A snowstorm in Northern California produced two tornados on Monday.
We're they powder-tornados?! We sure hope so.
According to the National Weather Sevice:
"A winter storm brought active weather to NorCal yesterday and we saw two tornadoes over Tehama County. An EF-0 near Corning and another tornado in an open field near Vina." —NOAA 1/5/21
California averages approximately 11 tornados a year.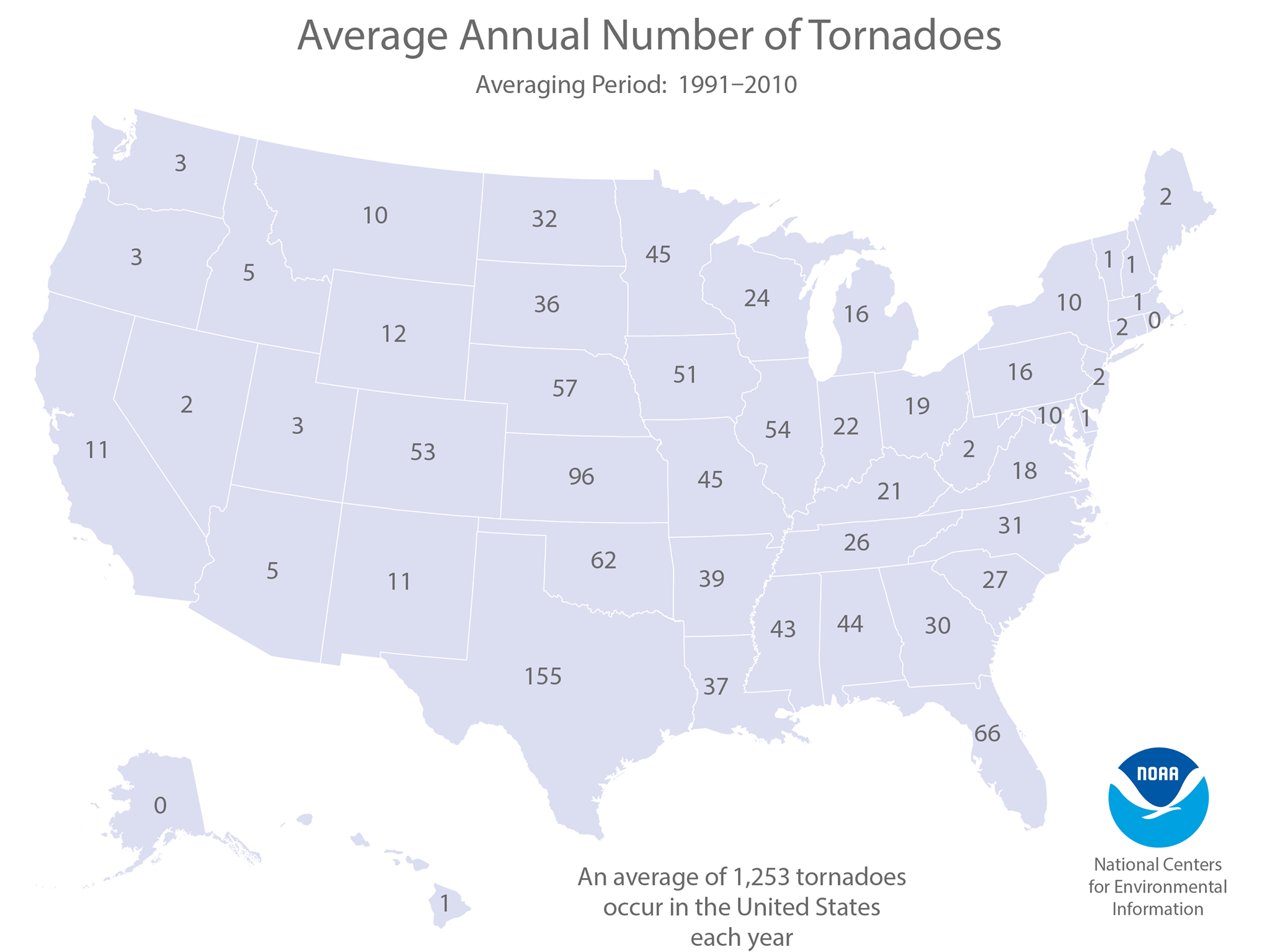 Meanwhile, two lower-intensity snowstorms are expected to slide across the West this week, bringing snowfall to lots of mountainous regions.
Check out the forecast HERE.