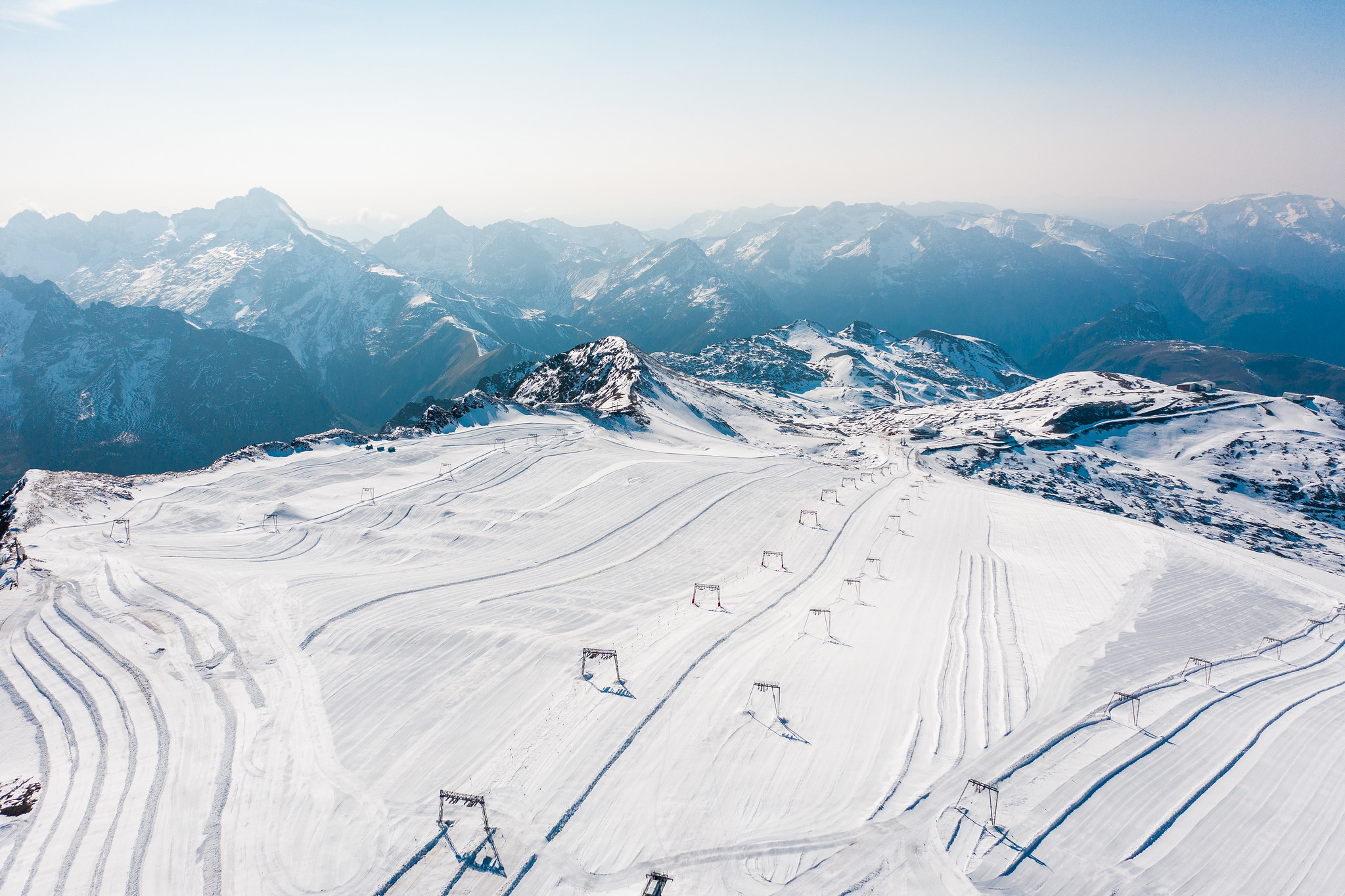 It's ski season in France on Saturday. Two ski resorts — Tignes and Les Deux Alps — are opening on Saturday, Oct. 17 to commence the French ski season.
Hoorah! Way to make all of us North Americanos jealous…
In a usual year, ski areas in France open in early to mid-November. But this is no ordinary year.
On top of COVID-19, the mountains have been getting hit with hard with storms. The French Alps got a 20″+  dump in the last week of September along with subsequent snowfall up until last weekend, Snow Forecast reports.
This week the two ski areas will join over a dozen glacier ski areas already operating in Austria, Italy, and Switzerland on the list of open ski areas in the Alps for the 20-21 winter season. 
Current nations in Europe with open ski areas include Italy, Finland, Norway, and Sweden. Varying travel restrictions to France and other European nations apply.
Winter in the Alps has begun!