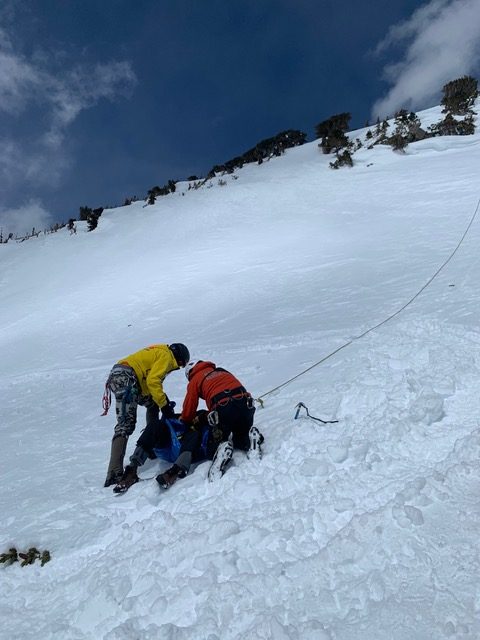 At 10:15 a.m. on April 3, the Alpine Rescue Team received a call from Clear Creek County Sheriff's dispatch about an unidentified man who was injured on the St. Mary's Glacier snowfield about 10 miles northwest of Idaho Springs, Colorado. Because of his injuries, they responded with a Code 3. That, public information officer Dawn Wilson explained to The Denver Post, means "If your personal vehicle is equipped with lights and sirens, or you're driving a team truck, use them."
About 20 volunteer members of the Alpine Rescue Team — which operates in Jefferson, Clear Creek and Gilpin counties in Colorado — rescued a 26-year-old man who had camped at St. Mary's Glacier the night before. The man apparently fell and suffered from several fractures in his lower body while hiking on steep snow and ice without an ice ax or crampons, according to The Denver Post.
The rescue was risky — at any moment an overhanging cornice could have fallen above them, triggering an avalanche that could have buried and killed them. The team also wasn't sure if anybody would be recreating on the slope above them, which would also be another potential trigger for a life-threatening avalanche.
But in an act of daring heroism, the team was able to locate the man who had spent a very cold night on the glacier, stabilize him, and extract him from the area to awaiting medical attention. 
After the mission ended and the adrenaline subsided, concerns were raised about how many people had come in contact with the victim as well as each other during a time when everyone had been ordered to practice physical distancing measures by the Colorado state governor. If one person had recently been exposed to the coronavirus, 19 others could now also have been as well.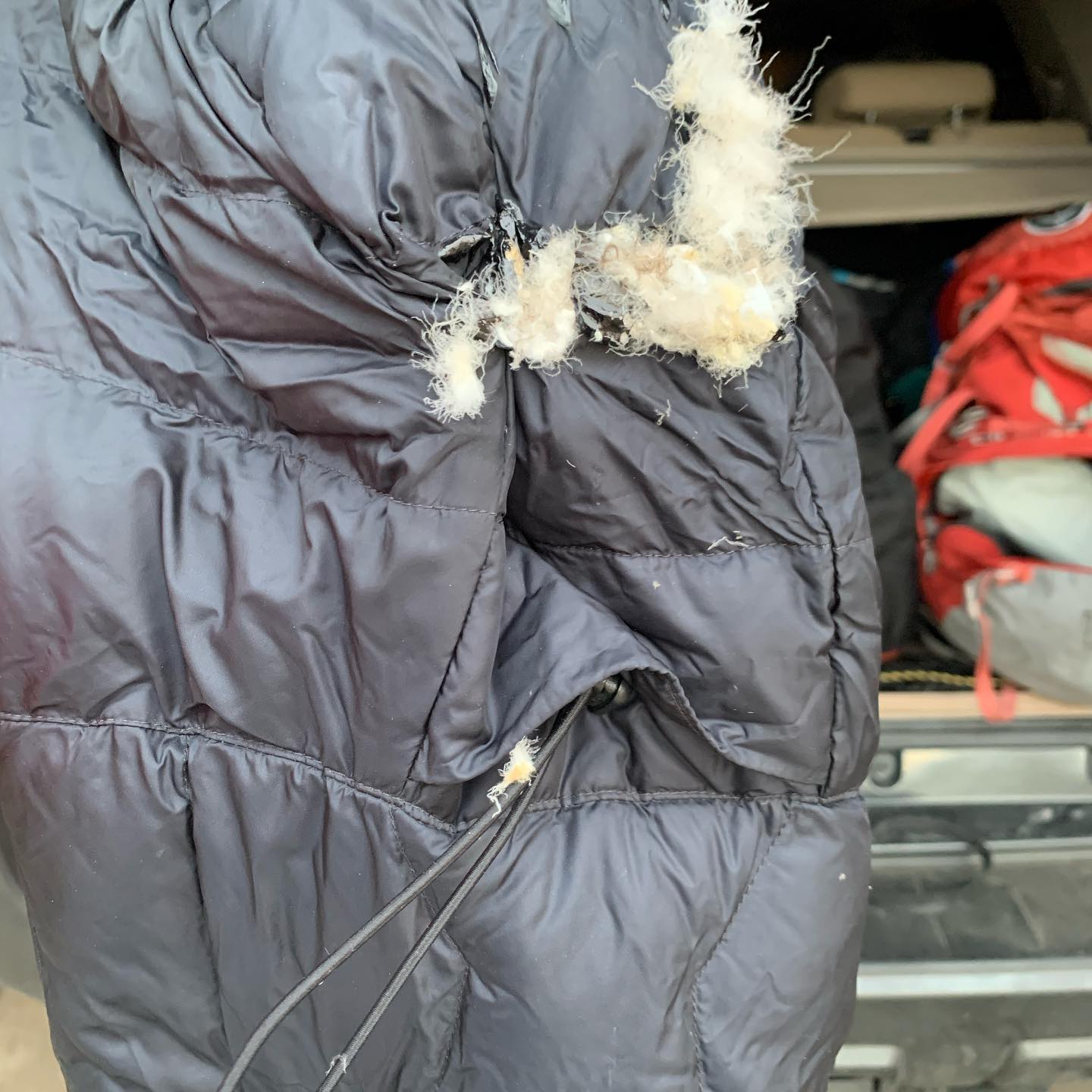 Search and Rescue team members that day also reported damage sustained to some of their gear, which they will now have to cover out of their own pockets due to the fact that they are volunteer workers and the victim did not have a Search and Rescue card. The proceeds from CORSAR cards, which cost about $3 and are valid for 12 months, contribute to a search and rescue fund that reimburses SAR teams and sheriff's offices for the costs they incur on rescues.
A lot of things could have gone wrong on this mission but fortunately, due to the diligence and responsiveness of the Alpine Rescue Team, things went right and everybody was able to go home this day. However, in this time where coronavirus infections are running rampant and state governments are asking everyone to avoid essential travel and close contact with others, not everyone is happy that this rescue had to happen in the first place.
To learn more details about the St. Mary Glacier rescue on April 3 click here.