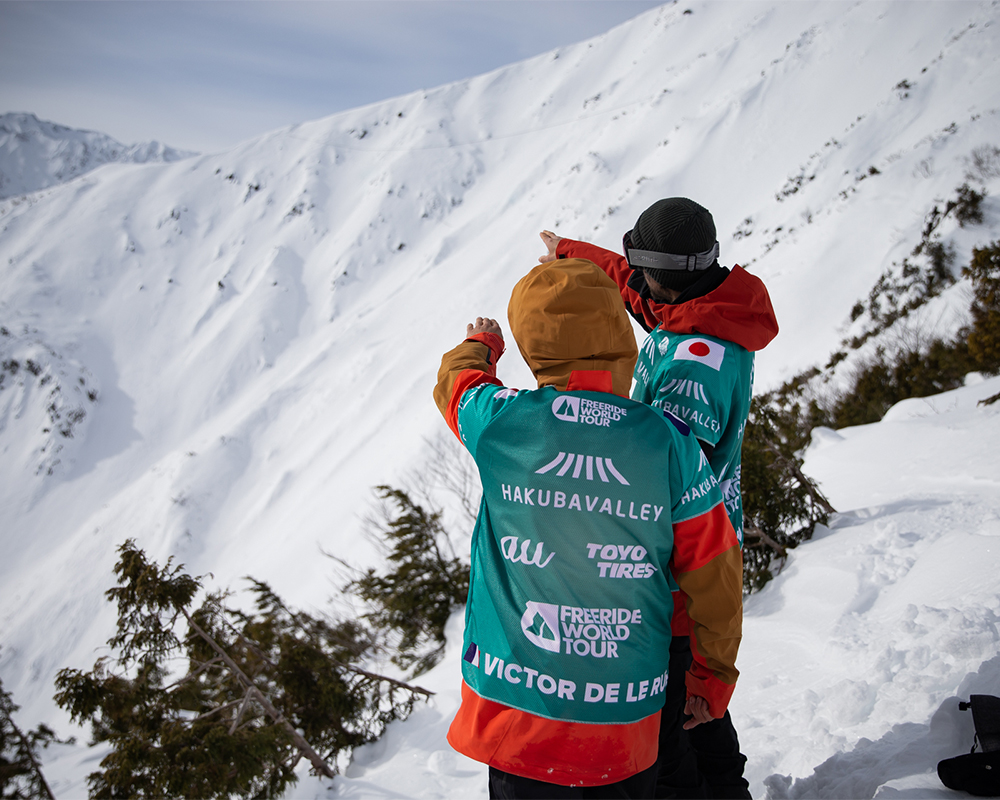 COVID-19 strikes the ski industry again. 
Organizers with the 2021 Freeride World Tour have announced that the Japan and Canada stops on the tour have been canceled. 
A press release regarding the cancellations of the two tour stops is attached below. 
FWT21 CALENDAR UPDATE: JAPAN AND CANADA STOPS CANCELLED, NEW EUROPEAN EVENT(S) TO BE ANNOUNCED SHORTLY

Due to the latest travel restrictions in response to the COVID-19 pandemic, the Freeride World Tour (FWT), in collaboration with local organizations, has decided to cancel the FWT 2021 events in Japan and Canada. The FWT is currently in discussion with several resorts to replace the canceled events.

With international travel becoming increasingly difficult due to the COVID-19 pandemic, the FWT and local organizations have decided to cancel the 2021 events in Hakuba and Kicking Horse Golden BC. This decision was made to ensure the health and safety of the athletes, staff, partners, fans, and local organizers.

Although the epic conditions in Japan and Canada will be missed, the FWT is already in discussion with various European resorts to replace these canceled events. Minimizing travel between competitions will limit the risk and make it easier to comply with international travel restrictions.

1.) HAKUBA, JAPAN – ELITE COMPETITION CANCELLED & LOCALLY REPLACED BY A FWQ 4* FROM JANUARY 12-15 2021

"As Freeride World Tour's No.1 priority is "Safety First", now is the time to enjoy freeriding in your hometown or places close to you. Winter comes every year, and the spirit of freeriding will never die. We are looking forward to hosting the elite competition again, and in the meantime, we will still be hosting the FWQ4* in Hakuba from January 12-15 2021." — Yojiro Fukushima, Director of the Tourism Commission of Hakuba Village.

2.) KICKING HORSE GOLDEN BC, CANADA – ELITE COMPETITION CANCELLED

"Though it is extremely disappointing that the 2021 Freeride World Tour event in Golden, BC at Kicking Horse Mountain Resort is being canceled, it is the right course of action. Thank you to the FWT and all stakeholders for trying to have it take place this year. We are already excited to welcome the FWT back to Kicking Horse in 2022! I wish everyone a safe, and hopefully, powder-filled winter." — Mike Rubinstein, Area Manager of Kicking Horse Mountain Resort Golden BC.

"Although deeply disappointed, we fully support the Freeride World Tours difficult decision to cancel the 2021 Kicking Horse Golden BC event. This is a responsible decision that takes the safety of their staff, athletes, and our community into account. Over the past 3 years, the staff and athletes have made a lasting impression on our community and we look forward to welcoming everyone back in 2022." — Joanne Sweeting, Executive Director of Tourism Golden.

3) ORDINO ARCALÍS, ANDORRA – February 22-27

4) FIEBERBRUNN, AUSTRIA – March 6-12

5) VERBIER EXTREME, SWITZERLAND – March 20-28

The FWT would like to thank their local partners in Hakuba and Kicking Horse Golden BC for their support and tireless help in exploring all possible alternatives to try and make these stops happen.

The 2022 calendar promises to be back to normal with five international stops confirmed. Until then, the FWT is working hard on a new scenario for 2021 – to be communicated in the upcoming weeks.

As health and safety is the priority for FWT organizers, they are actively working in conjunction with local authorities to make sure each competition is compliant with current regulations.

Competition broadcasts will be available on www.freerideworldtour.com. Until then, stay tuned and follow the FWT social media channels for all the latest news as the countdown to winter continues.
Meanwhile, ski resorts across Europe are closing for at least four weeks as much of the continent resubmerges into lockdown.