The Pacific Crest Trail is a 2,650-mile National Scenic Trail that runs from the Mexican border in Southern California to the Canadian border in Washington state. After a dispute on whether or not permits should be issued during the COVID-19 pandemic, the Pacific Crest Trail Association (PCTA) and the US Forest Service recently announced Pacific Crest Trail Permit applications will be available at 10:30 am Pacific Time on January 19th.
The PCTA is making sure all applicants are clear on this year's permit guidelines. Your permit may be canceled at any time if states limit backcountry travel. They are encouraging applicants to reconsider hiking the PCT in the summer of 2022 to limit risk in communities along the trail where crucial resupply points are. You can learn more on how to apply for a Pacific Crest Trail permit here.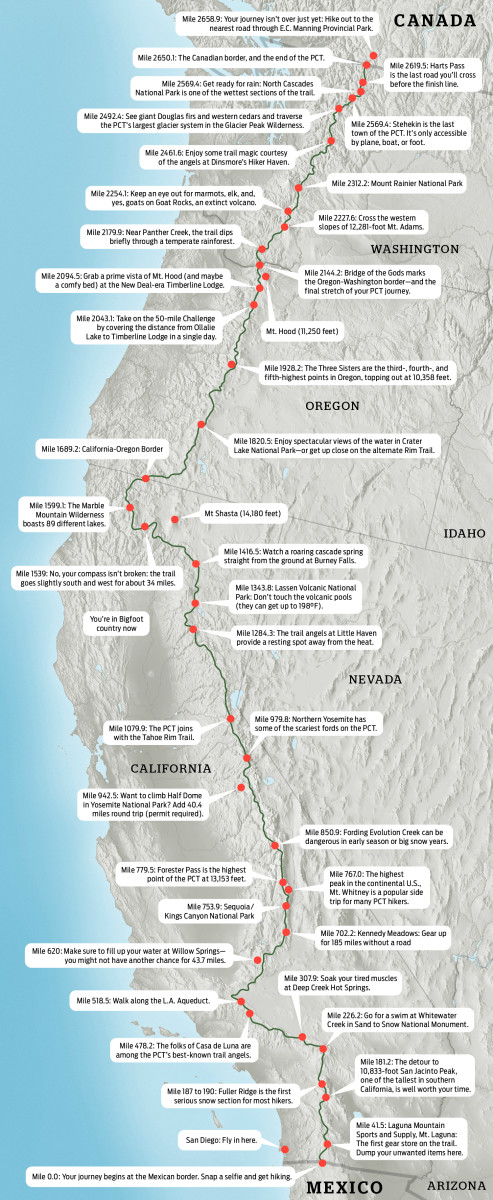 The Pacific Crest Trail Association announced the following:
As public health concerns may change rapidly, permit holders are reminded to follow all local, state, and federal COVID-related travel and safety guidelines.
Northbound permits for trips starting anywhere from the PCT Southern Terminus at the Mexican border to Sonora Pass will be issued at normal levels of 50 permits per day from March 1 through May 31.
Southbound permits for trips starting from the Northern Terminus will be issued at normal levels of 15 per day from June 15 through September 15.
The USDA Forest Service also authorizes the PCTA to issue:
1400 permits for section hikers crossing the John Muir Trail overlap and
600 permits for trips starting in the Southern Sierra.
The PCTA distributes long-distance permits for trips of 500 miles or more on behalf of federal land management agencies.