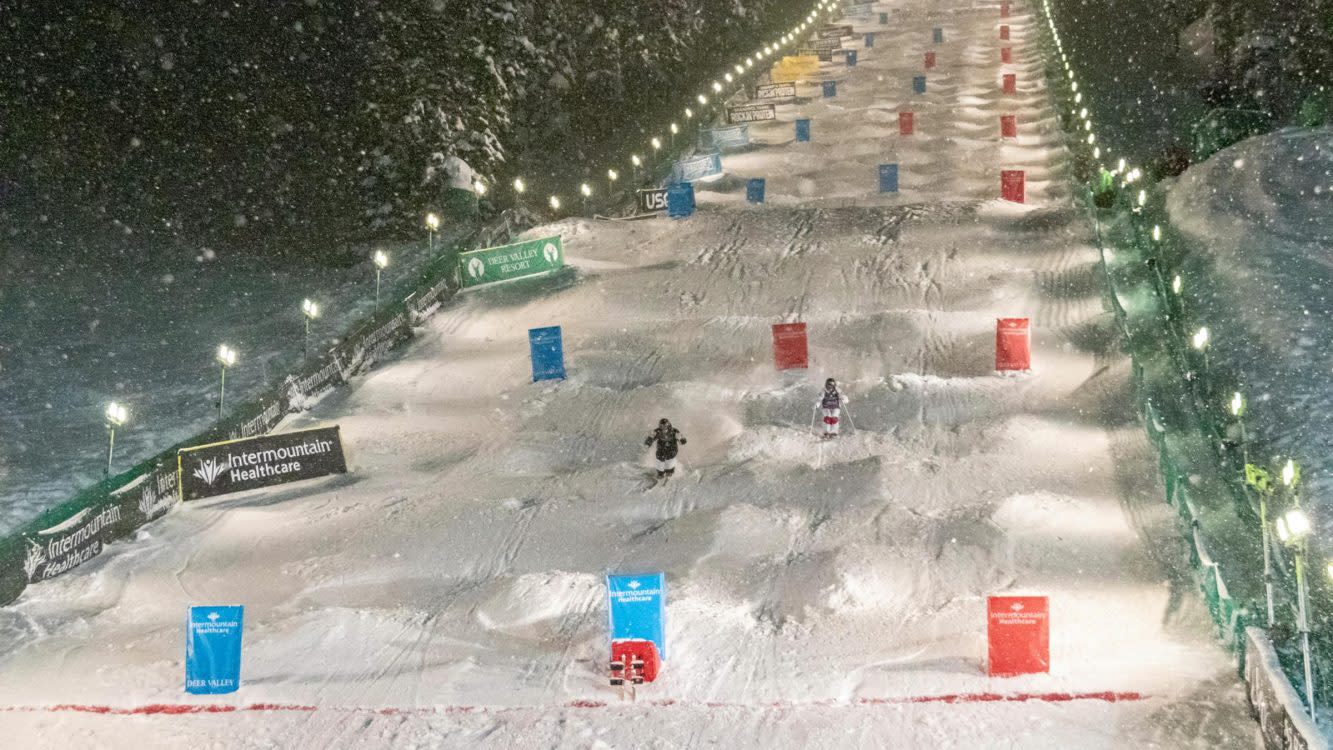 Palisades Tahoe in California would be hosting the 2022. U.S. Freestyle Championships at the end of the month—if it had enough snow. But since it doesn't, Deer Valley Resort in Utah has stepped up to the plate.
On Wednesday afternoon, US Ski & Snowboard announced that the event would be relocated to Deer Valley on the weekend of March 25-27, according to The Salt Lake Tribune.
"Deer Valley is honored to step in and host the 2022 U.S. Freestyle Championships on our 2002 Olympic and World Cup mogul ski run," Mark Brownlie, the COO of Alterra Mountain Company, which owns Deer Valley, said in a press release. "We look forward to hosting the athletes and supporting them as they close out their competition season."
Men's and Women's moguls competitions will begin on Friday, March 25, and run through the weekend. The Deer Valley Freestyle World Cup will not include an aerials competition because it was not an event originally scheduled at Palisades Tahoe, and it will instead take place at Bristol Mountain in New York on Sunday, March 20, the Salt Lake Tribune Reports.