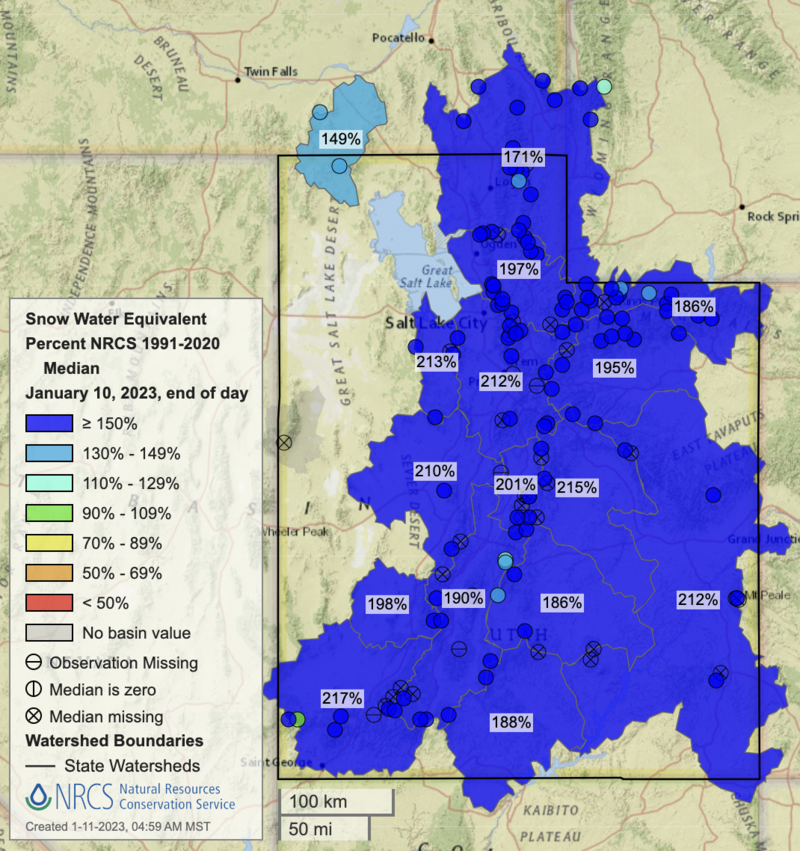 As of Wednesday, Utah's median snowpack is sitting at approximately 191% of normal for this time of year, according to the Salt Lake City office of the National Weather Service. Utah has achieved 80% of its median peak snowpack, already exceeding last season's peak total snowpack water amounts.
It's only January 12th.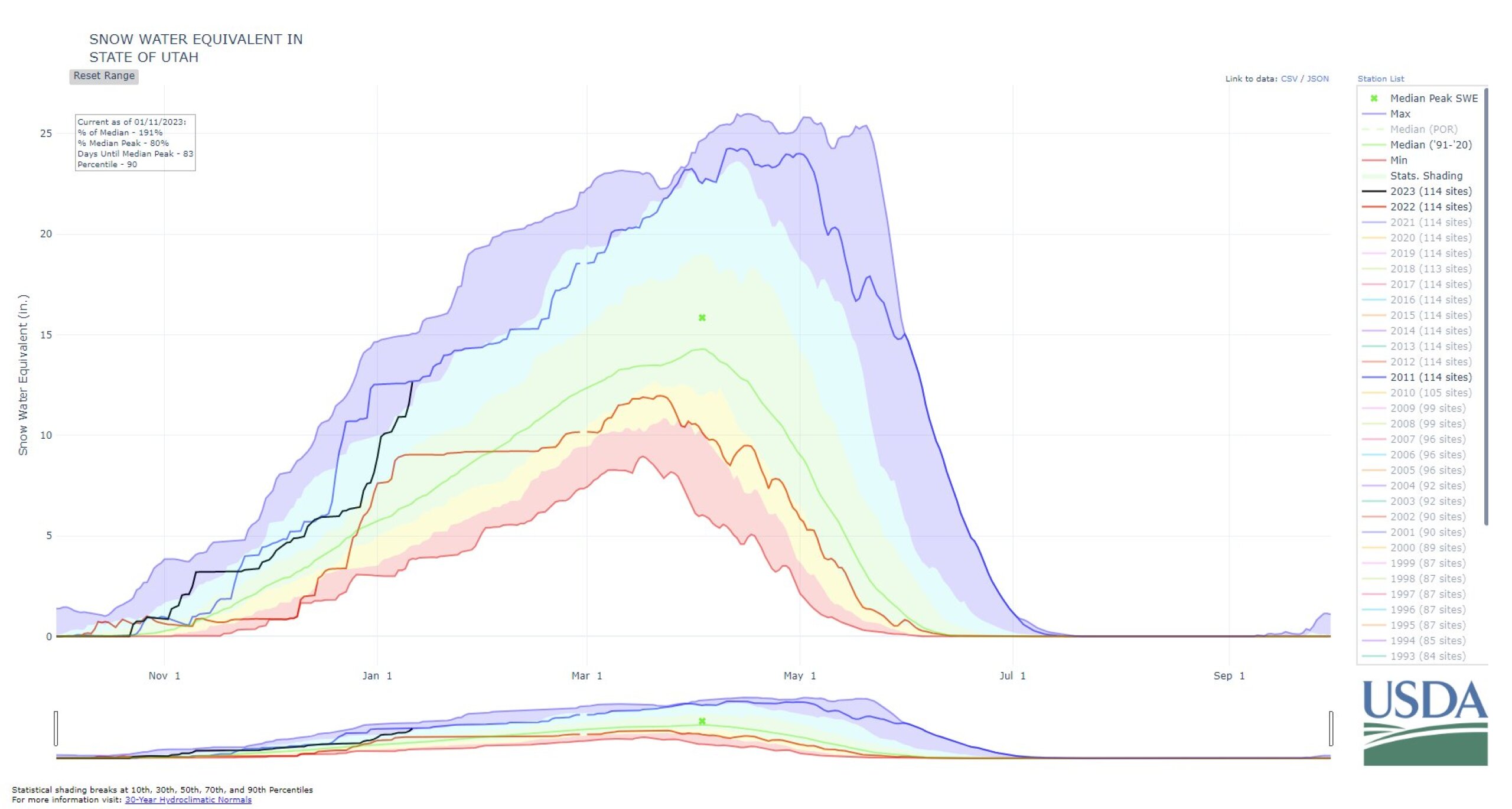 According to the NWS, this current season's snowpack has already matched levels of the historic 2010-11 winter. Resorts in the Central Wasatch like Snowbird and Alta have incredible base depths of over 11 feet after receiving another 2 feet of new snow this week. There's more snow forecasted to impact Utah on Sunday, too.
What a winter so far! 
Fox 13 News reports that conditions have improved so much that parts of Utah have had their drought status removed completely or significantly decreased. Still, nearly the entire state remains in Severe Drought conditions or above, and it'll take many more weeks of precipitation to lift Utah out of the drought. However, with the way this season has been going, it might not be too far out of the realm of possibility for the state to considerably recover from its drought this year.