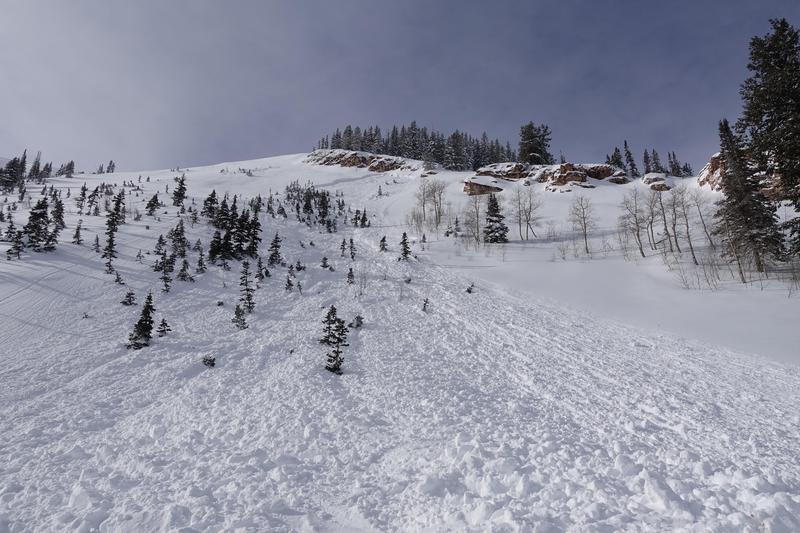 The second human-triggered avalanche in three days has occurred in the backcountry outside Park City Mountain Resort, reports the Summit County Sheriff's Office.
An avalanche in the Conehead area of Dutch Draw on Sunday took the life of 45-year-old snowboarder Raymond M. Tauszik. Then just after 1 pm yesterday, Tuesday 17th December, another avalanche was triggered in the same area by a skier using a snow kite.
"It was determined that the avalanche was triggered by a skier using a snow kite. No skiers were buried or injured in the avalanche," a spokesman said. "(He had) gone off the Top of Dutch Draw or Conehead as I believe it's referred to. Went and touched down in the same area as where the avalanche happened on Sunday, triggered another smaller avalanche."
The Summit County Sheriff's Office urges skiers, snowboarders, snowmobilers or anyone in the backcountry to check avalanche conditions with the Utah Avalanche Center before entering the backcountry, ensure you always have the correct equipment, never go alone, and always let people know where you intend to go. Anyone who triggers an avalanche is asked to call its office immediately at 435-615-3601 or to call 911.
"It is NOT a criminal violation to trigger an avalanche, and no action will be taken against anyone who reports an avalanche," the news release said. "When reporting an avalanche, please provide as much detailed information as possible; general location, GPS coordinates. Reporting avalanches directly to us allows us to keep our responders safe and reduce the use of resources."