I only need three words to tell you why California's Mammoth Mountain is the Spring Skiing Capital of the U.S.: snowfall, access, deals.
Snowfall
At the time of this writing, Mammoth Mountain has the most snowfall out of any ski area in the Northern Hemisphere. That's 538″ to date, or approximately 45 feet of snow. This winter has been one of abundance for Mammoth Mountain, which currently sits at a nearly 20-foot-deep base. The resort is stacked with snow and it doesn't seem to be letting up anytime soon. We were there around Valentine's Day this year and saw the towering, 15-foot snowbanks lining the town's streets and were blown away with how much snow has fallen on Mammoth this season. "Record-breaking" is a good phrase to describe it.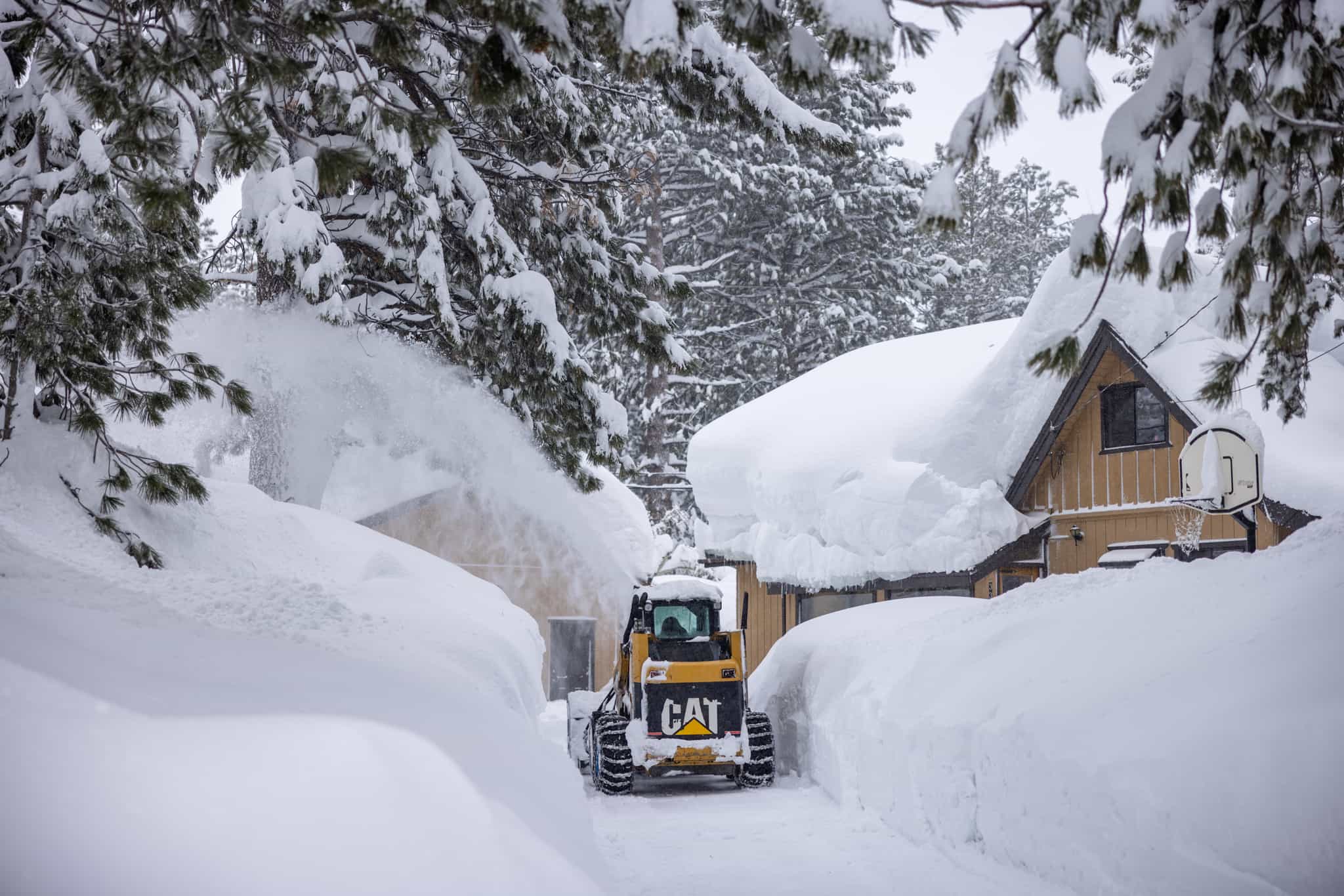 With 3,500 skiable acres, an average of 400 inches of snowfall which has already been well surpassed, and 300 days of sunshine per year, Mammoth is known to keep its lifts spinning late into the spring, frequently staying open for Memorial Day or beyond. The ski area's excellent high-elevation location in the Eastern Sierra and world-class snowmaking teams who use satellite imaging to groom the mountain's slopes are what separate Mammoth from other resorts with solid spring skiing. Late season dumps are no stranger to Mammoth, either.
Skiing or riding in the spring is taken seriously here—mountain crews have got it down to a science. Because it's a record-breaking winter this year, Mammoth's sure to live up to its reputation as the Spring Skiing Capital with an extremely deep base that will keep the snow good until at least June, when there will be a bounty of world-class corn skiing to be harvested. It's no wonder that the U.S. Ski Team trains here every spring. And who knows—you may even run into an athlete on the slopes when you're there.
Access 
As of last winter, United Airlines opened up new flights direct to neighboring Bishop (~50 minutes away) from San Francisco and Denver, making travel to Mammoth seamless. I live in Salt Lake City, Utah, and hopping on an 11 am flight to San Francisco, we were in Bishop by 3 pm, and by 4 at we were at our hotel at the lovely Juniper Springs. All this was made easy because of Mammoth's MAWS shuttle service ($65 each way, $130 round trip). In only five hours we were relaxing by the heated pool and chilling in Mammoth, there in time for delicious dinner at any one of Mammoth's world-class dining establishments (try the Warming Hut!)
Because you can connect from virtually anywhere in North America to San Franciso or Denver with United, you can connect to Bishop and make it to Mammoth relatively easily—and all on the same ticket without having to change airlines. It's now within the realm of possibility to take a Friday off, fly out on a Thursday, come back Sunday, and be back in time for work on Monday. Weekend getaways to Mammoth just got that much easier.
Here are all the details on Mammoth's expanded spring flight schedule.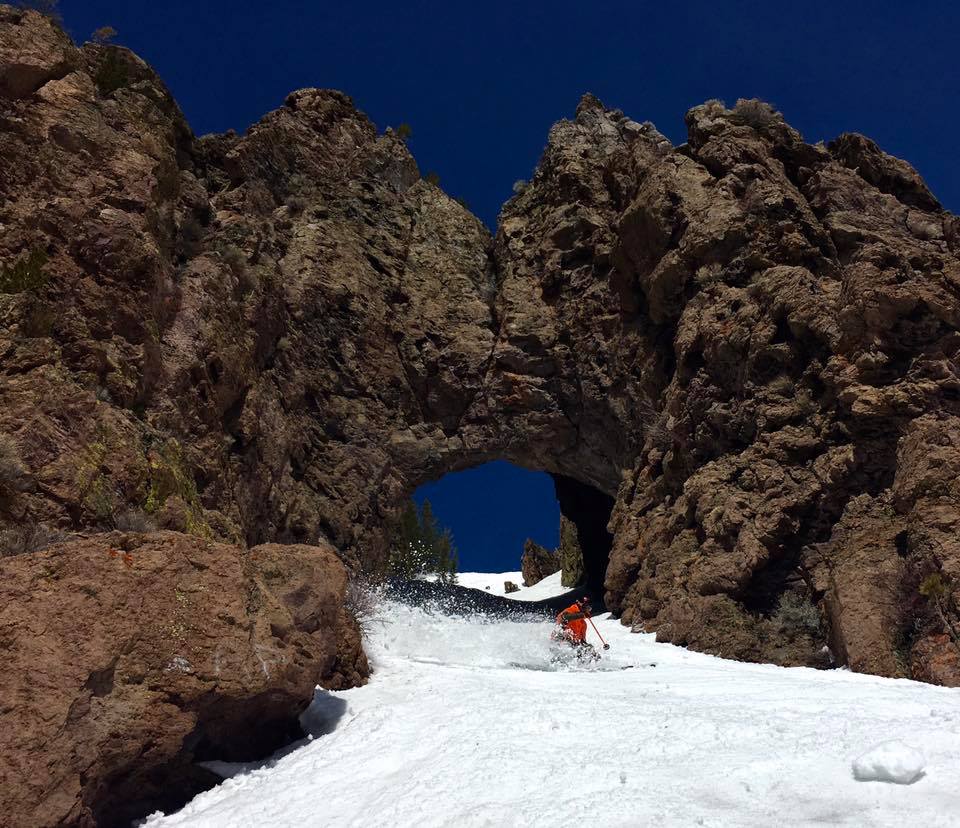 Deals
This season Mammoth is generous when it comes to ski packages, giveaways, and deals—especially for the coming spring. Maybe it's all that epic powder this year putting everyone at the resort in a good mood? Who knows. Whatever the reason, be sure to scope out the following deals to save big cash on a visit to Mammoth this spring: 
Mammoth's lodging and lift ticket deal runs until May 30, 2023, saving you 25% off the resort's best available rates. The longer you stay, the more you save. Stay 4 nights and save 15%. Stay 5 nights and save 20% (equal to your 5th night free). Stay 6+ nights and save 25%. The deals only keep getting better.
AVAILABLE PROPERTIES
Mammoth Mountain Inn
Juniper Springs Resort
The Village Lodge
Tamarack Lodge
Mammoth Luxury Home Rentals
Noteworthy
Also worth mentioning is Mammoth's Weekend Canyon Apres Party, where you can head to the Canyon Lodge Sundeck every Friday and Saturday from 2:00 PM–5:00 PM to enjoy a DJ spinning tunes from the elevated gondola car. Admission is free, so why not get in on the fun?
This record-breaking winter at Mammoth is still far from over, and the more snow the mountain gets, the more legendary the spring skiing will be. I would not be surprised to see the lifts spinning on the summer solstice this season or even longer. Get out and enjoy winter powder or come later and savor the spring sunshine because either way, it's all the same. The vibes are always right at Mammoth.