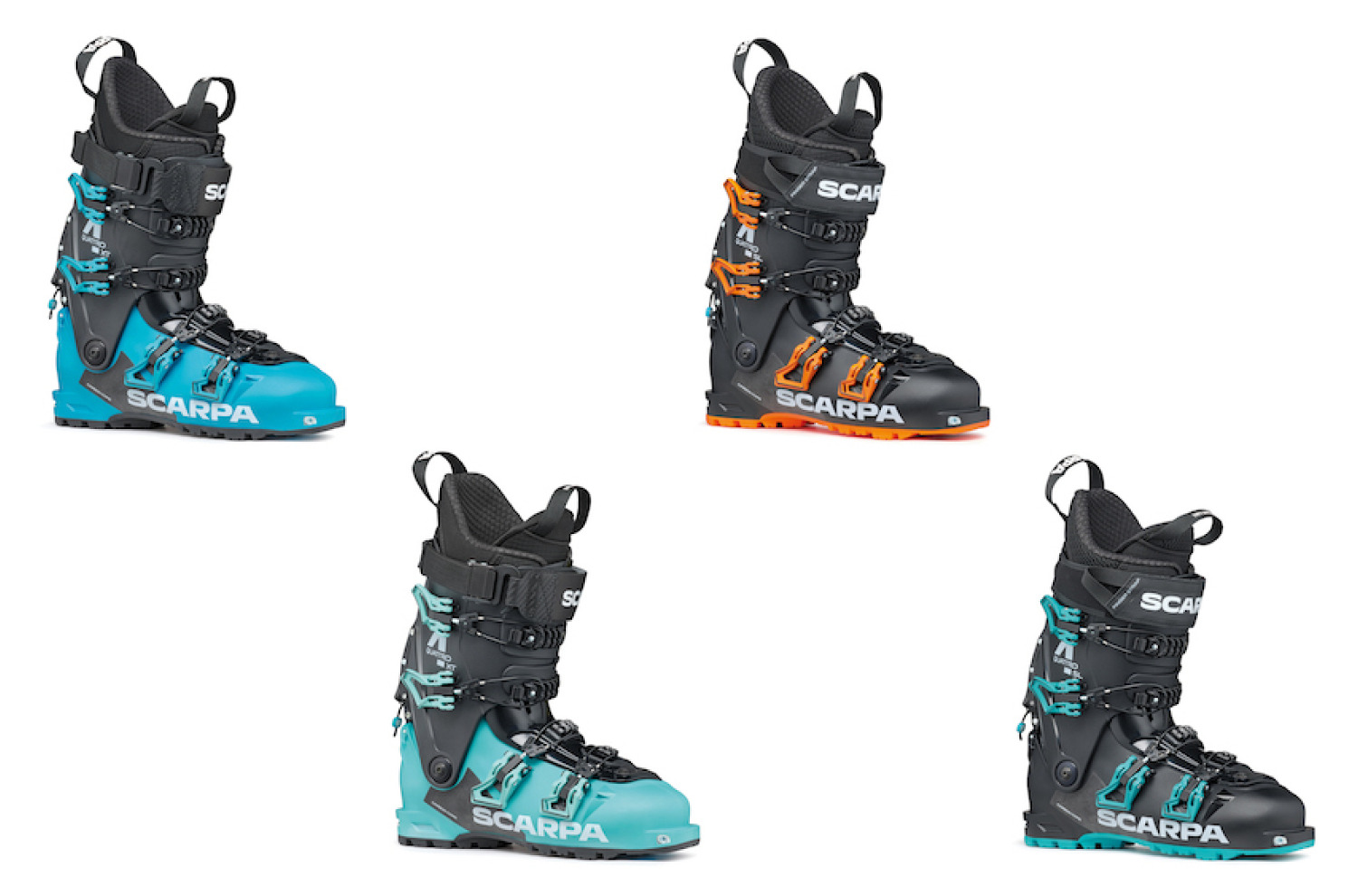 SCARPA, based in Northern Italy, is one of the world's most popular boot manufacturers, churning out bestselling models like the Maestrale, Gea, and F1 boots. Ever since I skied in my first SCARPA ski boot four years ago, I've been in love and doubt I'll ever tour in a different boot.
Last week, SCARPA unveiled their newest addition to their all-star boot lineup, the 4-Quattro collection. "Quattro," or "four" in Italian, alludes to the boot's four distinct buckles – two on the cuff and two on the arch – which provides a level of downhill performance that is rarely seen with a touring boot.
The big headline about the 4-Quattro is that it's the lightest GripWalk ski boot ever made. Boasting a full-length rubber sole, the 4-Quattro collection will be fully compatible with any touring binding and any alpine binding that is certified to work with a GripWalk boot. GripWalk soles are extremely prevalent in the industry today, so most modern bindings will be compatible with the 4-Quattro.
"The 4-Quattro boot is SCARPA's first line of ski boots fully focused on the alpine-ski world, so we made sure to build a boot that's performance-oriented, light and technical enough for the best skiers in the world, but one that's comfortable and versatile for everyday skiers who want a boot that spans a big range of potential uses."

– Massimo Pellizzer, SCARPA ski boot category manager
The emphasis of the 4-Quattro lineup is on downhill performance, which is reflected by the technology employed to achieve optimal execution. First of all, the four-buckle system gives a snug yet fully customizable fit around the foot and lower leg, emphasizing performance and responsiveness. The four buckle system is typically associated with alpine downhill boots and has not been featured on a SCARPA boot for several years, ever since the Freedom boot, the 4-Quattro's predecessor. Additionally, a U-shaped piece of carbon wrapping underneath the boot improves the boot's torsional rigidity, allowing its user to push the boot harder than ever without sacrificing any stability.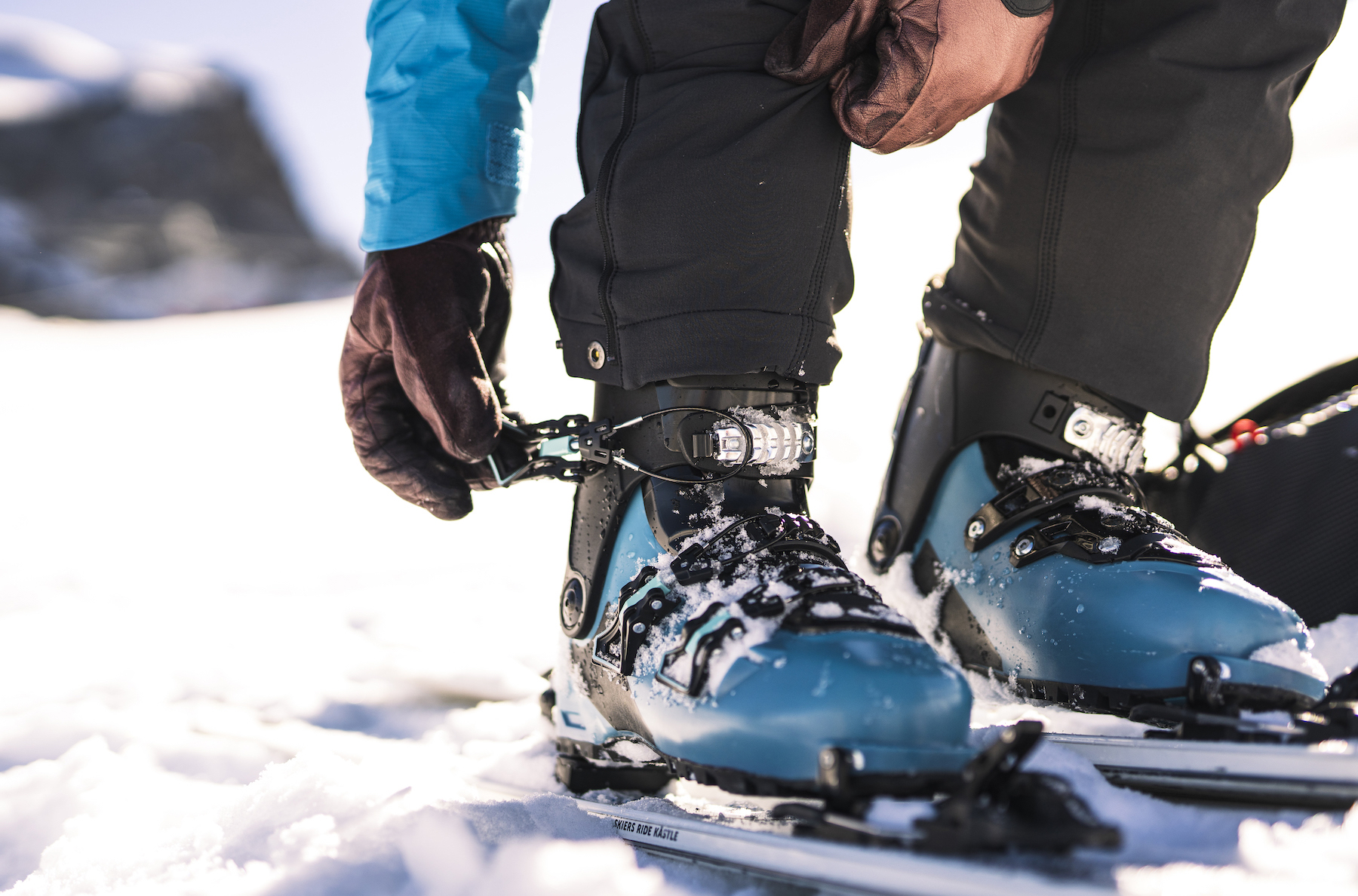 Impressively, SCARPA seems to have made a touring boot with excellent downhill capability while still keeping it below the magical 1500g mark for all four boots in the 4-Quattro lineup at a size 27. Lightweight plastics and magnesium instead of aluminum are just some of the materials behind the boot that allow them to achieve a lightweight, performance-driven ski boot.
Another thing that I'm excited for about this boot lineup is the impressive 61-degree range of motion, which is essentially neck and neck with my favorite touring boot of all time, the F1, at 62 degrees of motion. Perhaps almost as important in a ski boot as weight, range of motion is a huge factor in touring that makes for happier days with more vertical. Also, SCARPA has streamlined the walk-ski mechanism to prevent icing and jamming of the lever, which was a minor gripe I had with the F1s.
Overall, it sounds like SCARPA has created a very impressive downhill-oriented touring boot that I can't wait to learn more about. Stay tuned for a SnowBrains review this spring on the boot.