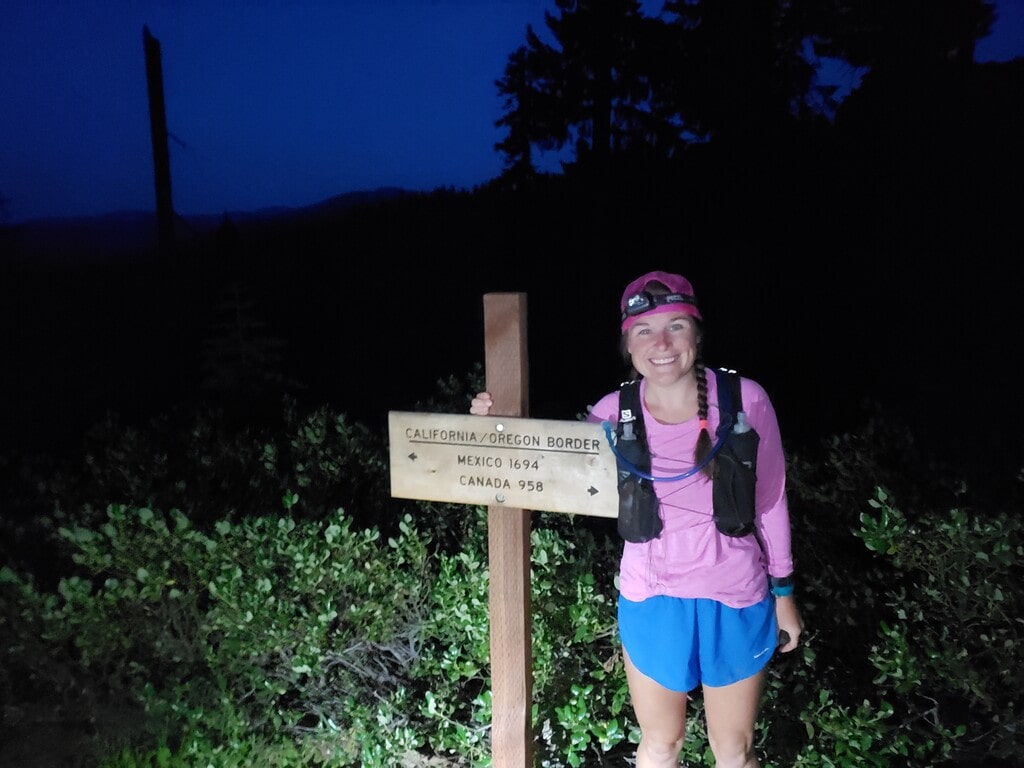 Wow… this 2020 summer season has undoubtedly been one to remember. Despite all the chaos swirling around the world at the moment, ultra-runners have been out making the most of these unprecedented times. And, as a result, the trail running community has seen numerous F.K.Ts (Fastest Known Times) being set all over the world.
Earlier this month, the trail-running community was awe-inspired by Mikaela Osler's blazing self-supported F.K.T on the Colorado Trail. Now, a new equally impressive F.K.T has come to light. During the same approximate time that Osler was speeding across the Colorado Trail, Emily Hanlon was pursuing an ambitious goal of her own- a supported F.K.T on the Oregon section of the Pacific Crest Trail.
The Pacific Crest Trail is considered by many to be the crown jewel of thru-hikes. Spanning 2,650 miles from Campo, CA to Manning Park, British Columbia, the PCT contains world-renowned terrain and scenery.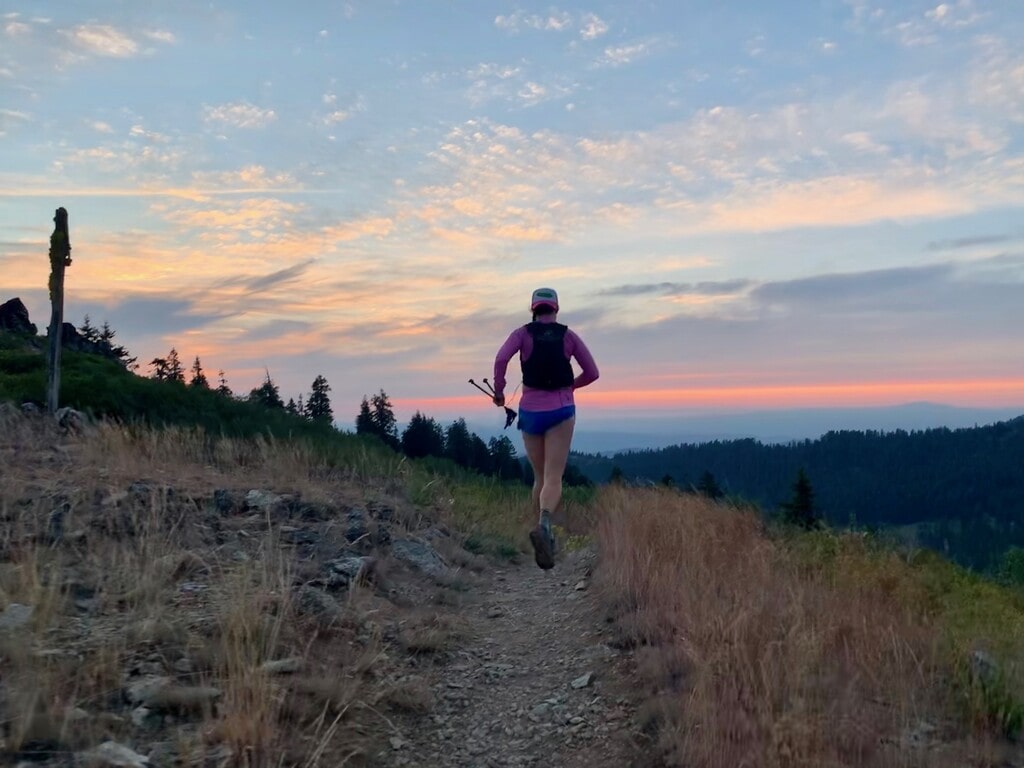 Hanlon opted to test her endurance and willpower over 453-miles of Oregon's beautiful Pacific Crest Trail. The trail encompasses approximately 58,000-feet of vertical gain and crosses a multitude of mountainous passes.
Hanlon was ultimately inspired to attempt this huge endeavor after her mom tragically passed away from cancer. Along with preparing for her run, Hanlon sought to raise money for the Brave Like Gabe Foundation which aims to help individuals who are diagnosed with rare forms of cancer.
On Hanlon's GoFundMe page, she wrote:
"I am running to be brave in the face of something huge and scary, a desire that was inspired by my mom, the bravest, most badass woman and athlete. I want to honor and celebrate her bottomless courage and unshakeable strength through the bravery and grit it will take to start – and finish this run."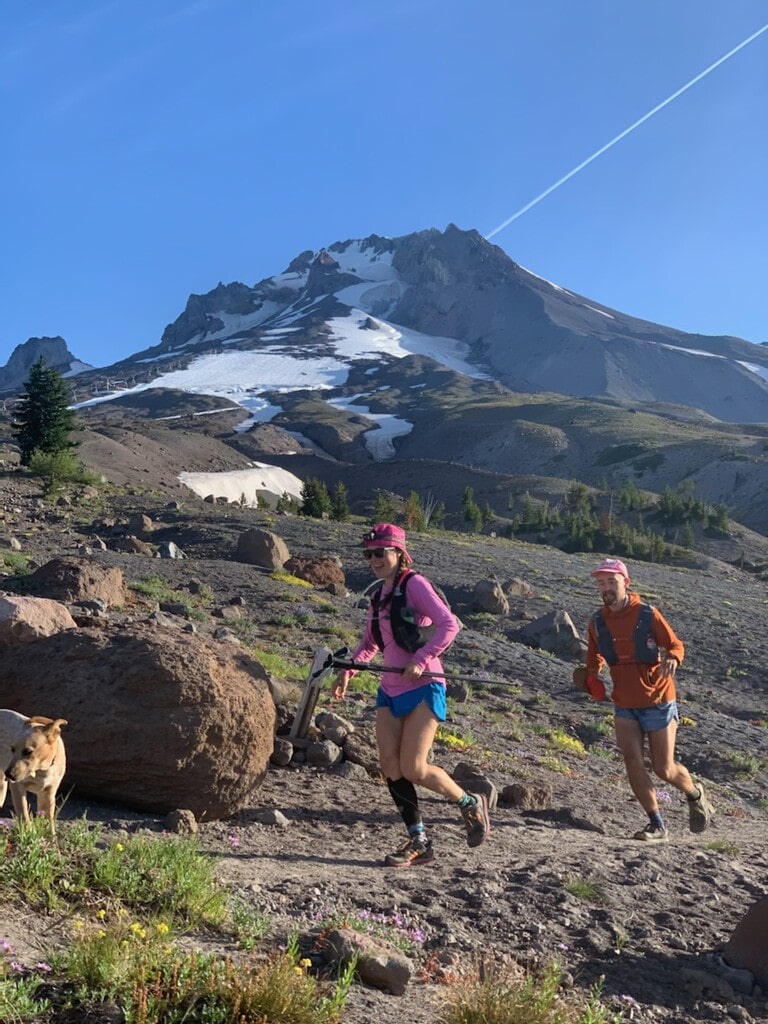 On August 1 at 5:21 am, Emily Hanlon commenced her 453-mile journey at the Oregon/California border. Hanlon had less than 9 days and 13 hours to reach the Oregon/Washington border in order to successfully beat the fastest known time held by Lindsey Ulrich.
Hanlon's trek across Oregon encompassed a myriad of experiences and landscapes. On Fastest Known Time, Hanlon described her time on the trail stating she encountered "…a little bit of everything along the way…"
Hanlon went on to describe the Oregon PCT as having:
"…spectacular views of Oregon's finest alpine features, no views while trudging through merciless storms on exposed ridgelines between Three Fingered Jack and Mount Jefferson, plush loamy trails, annoyingly rocky trails, a soundtrack of thunder while circling the Three Sisters, hot and dry days in Southern Oregon, tedious nights through the outskirts of Crater Lake National Park, trailside dance parties, trailside blister lancing – and not a ton of sleep between the start and finish".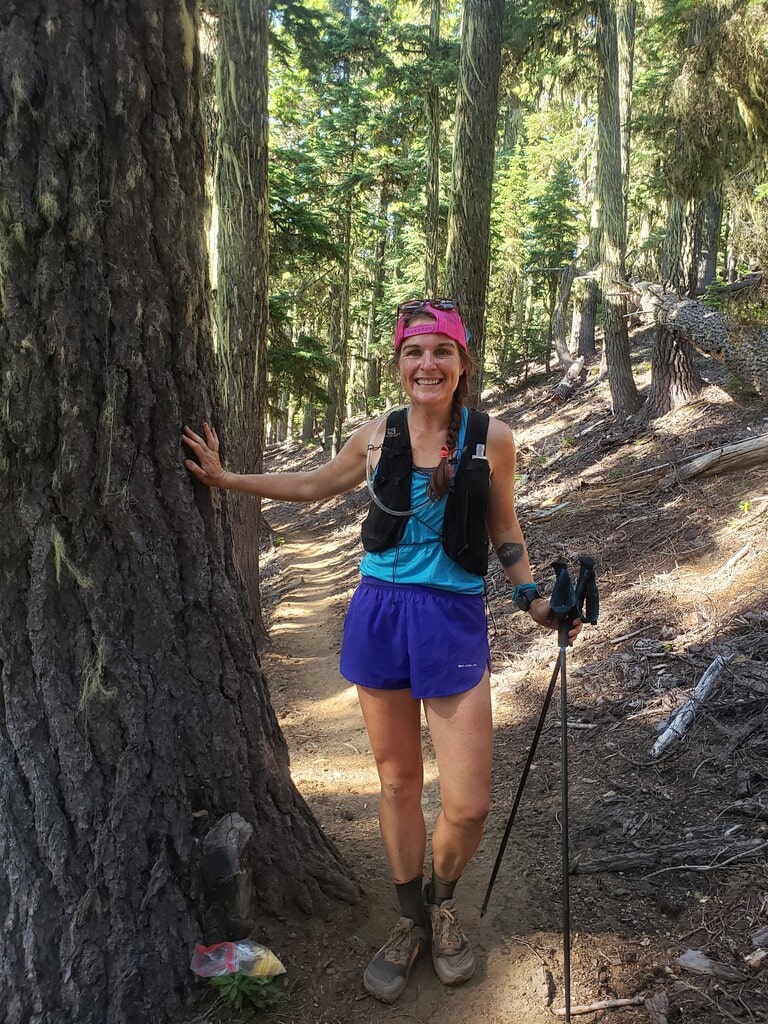 After one week of grueling effort, Emily Hanlon trudged across the Oregon/Washington border. Hanlon didn't just break the record, she smashed it. With an overall time of 7 days, 19 hours, and 23 minutes, Emily Hanlon beat the previous F.K.T. by almost two days. In addition to her triumphant completion of Oregon's PCT, Hanlon successfully raised $29,000 for the Brave Like Gabe Foundation.
Emily Hanlon's accomplishment is an incredible display of physical endurance, mental tenacity, and sheer will-power. Huge congrats to Emily on her fantastic achievement!