A $49.5-million home in Aspen, CO, is up for sale. As anyone who's seen "Dumb and Dumber." Those who haven't should. Those in the know are aware Aspen is a well off township. Accordingly, people like to play more and work less. So if this sounds like your life, plus you have the dough take a look.
This Aspen residence truly is higher in elevation than any other home in the area. Krista Klees, the Executive Vice President and Managing Broker of Slifer Smith & Frampton Real Estate, is quoted saying, "Nothing will ever be built above it, this house is literally the 'king of the hill,'" in Forbes.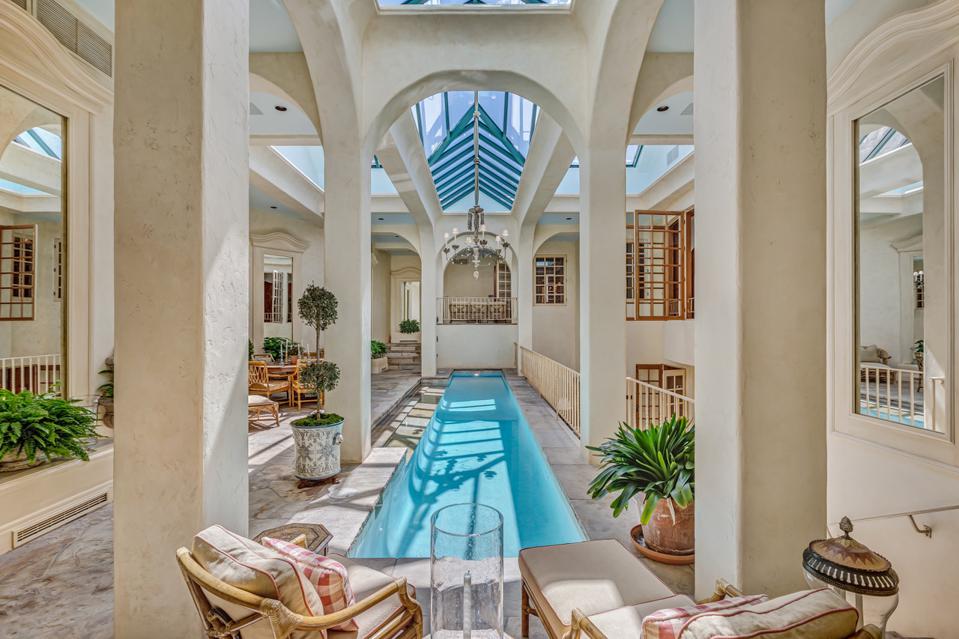 When you walk through this house built in 1993  by Joe Zanin, your attention is drawn to the massive architecture. Helping the individual notice intricate details from floor to ceiling. Like the massive sugar pine trusses and other woodwork. With some spectacular amenities. For those swimmers, the indoor lap pool can really set the pace for mornings, as well as an outdoor pool and patio with a view that sits above it all. Allowing you to see the ski area and town all year long.
Along with everything, this home is enormous at 19,202 square feet sitting on 2.9 acres. Conveniently with 5 gigantic bedrooms, you can really spread out. Equally important, no one will struggle to find a bathroom. The place has 7 full bathrooms and 5 half baths. Comes with a four-plus car garage. Plus, on those lazy days, it also has an elevator. So if you're looking for a $49.5-million home in Aspen, look no further.