NOAA released their July 2nd – July 6th, 2019 weather outlook recently to help us make our 4th July holiday plans.
On the 4th of July, we want hot, balmy weather that we can swim and be outside in along with clear skies to see those fireworks at dusk.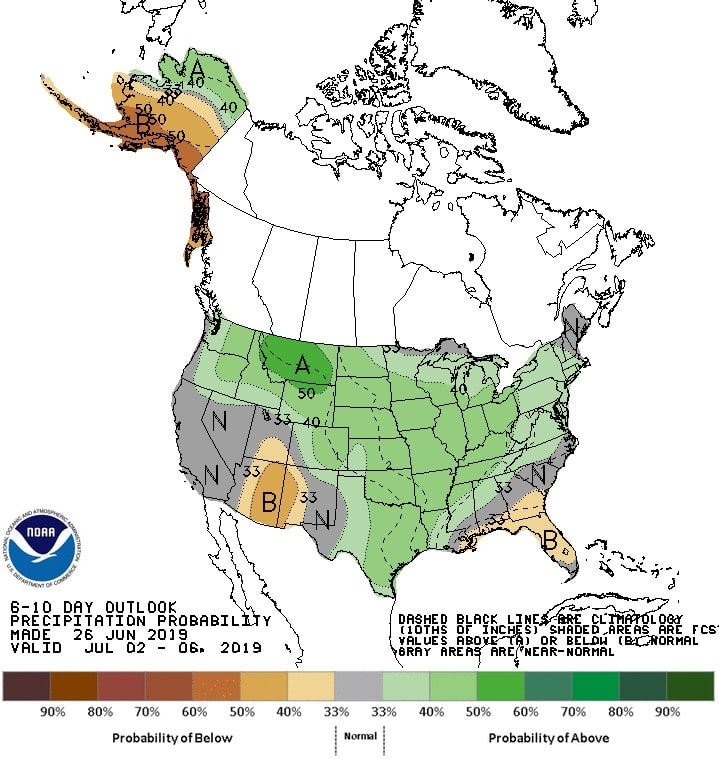 At this point, the 4th of July is looking cooler than normal across a lot of the USA, especially the west.
The 4th is also looking to potentially be wet for a large majority of the country.
Based on historical data, the above map says the best chances of clear skies in the contiguous United States (CONUS) would be found, not surprisingly, in the West, explains the NOAA. Based on past Fourths of July, chances for rain are 10 percent or less for a large area from interior Washington to northwest New Mexico. In the CONUS, the highest chances for rain would be in southern Florida (40-50%), followed by the highest elevations of the Appalachian Mountains in North Carolina and West Virginia, and the Northeastern border with Canada, where chances of rain on July 4th have been 30-40 percent.
You'll wanna head east for hot sunshine but wet, or west for warm and dry…