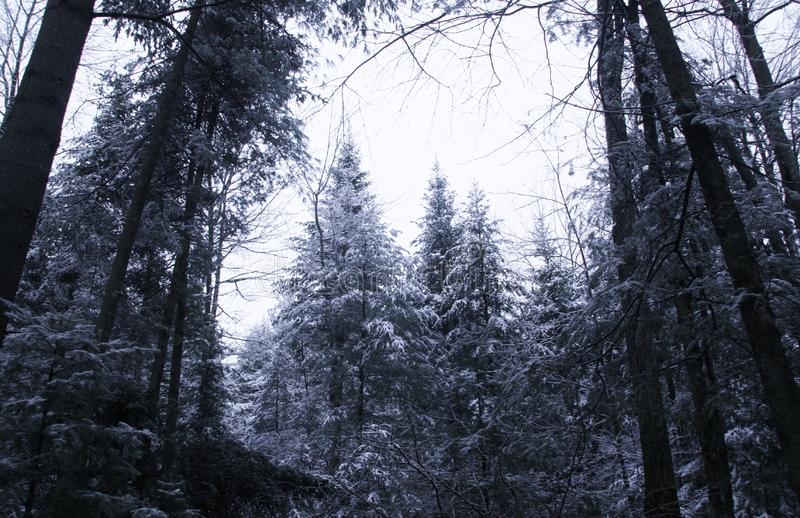 Have you ever wondered if ghosts love to ski as much as we do? Many ski resorts, especially those in the U.S, are built on land with rich history and old traditions, leading many paranormal experts and ski town residents to think that we are not alone when skiing.
Keep reading to learn about the five most haunted ski resorts in the U.S. Some of the locations might surprise you!
Crested Butte has previously been named by SnowBrains as the most haunted ski resort. 
Want to stay at a place that will give you a real fright? The Forest Queen Hotel proudly advertises itself as "Colorado's Most Haunted Hotel Since 1881" on their website. The hotel's staff takes the threat of paranormal activity very seriously and has prohibited the use of Ouija boards on the premises of the property. 
The Forest Queen Hotel first opened as a brothel in 1881, attracting a crowd of people who enjoyed letting loose and having fun – maybe a little too much fun. Room #4 is the spookiest room in the whole place. Many people say a woman haunts room #4 to this day. Guests have reported feeling an unwelcoming force, and a constant weight on their chests during their stays in room #4. 
The story: A man visiting Crested Brute charmed a local lady into falling in love with him. They rented out Room #4 for the night in the Forest Queen Hotel. The man ended up leaving the woman alone in the morning, gone without a trace. He was a massive gambler and took all his money and left. The woman jumped from the second story room to her death and haunts room #4 to this day.
The Omni Mount Washington Resort is a beautiful, pristine resort. It is so beautiful that many past guests have decided to stay at the hotel even in their afterlife!
The Omni was built on Mount Washington in 1900 by Joseph Stickney. Unfortunately, Stickney died shortly after the hotel was finished. His widowed wife, Carolyn, was left in his wake to tend to the hotel. 
The story: Unfortunately, Carolyn did not live much longer than her partner. She passed away in 1936, but many members of the hotel's staff believe she never left. Employees reported seeing an ethereal woman floating through the hallways, always dressed elegantly. Carolyn likes to mysteriously turn lights on and off, and she often appears in the background of photos.
The room she used to stay in (room 314) is still available to guests. If you dare, you can sleep in Carolyn's original bed!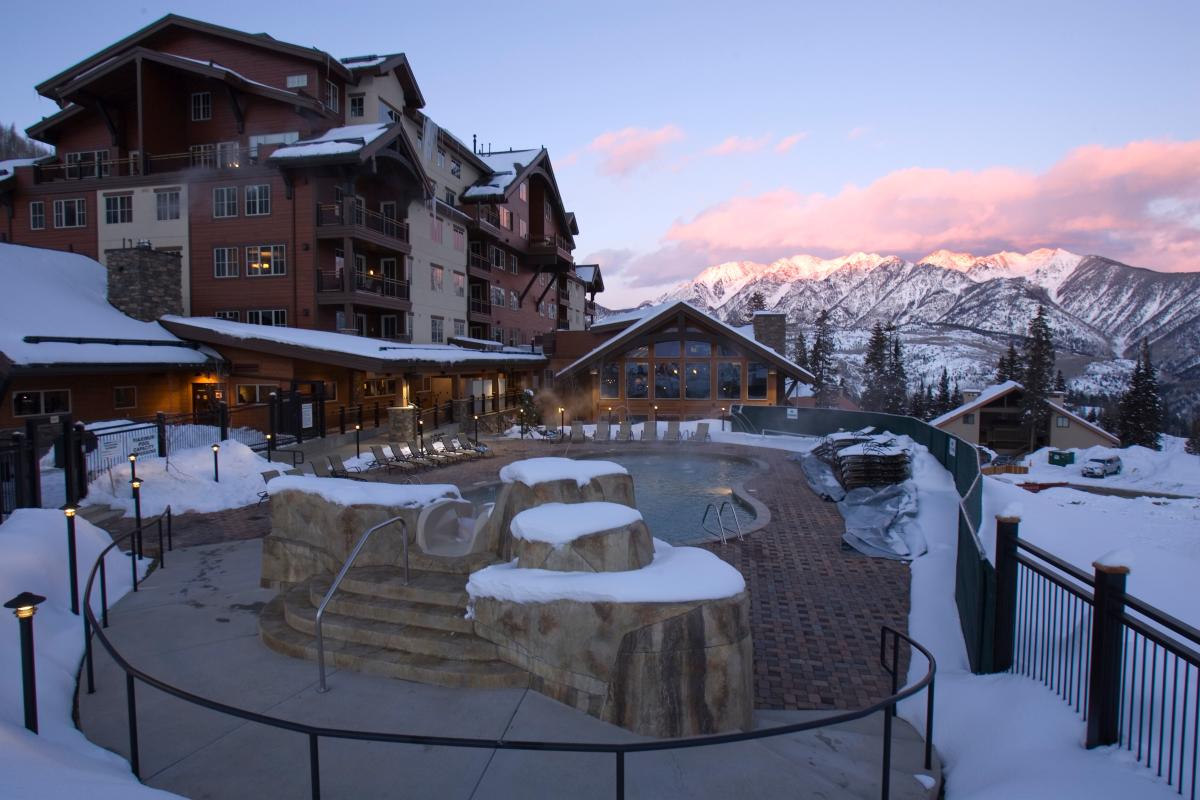 Purgatory Ski Resort is located in Durango, which is known for being one of the most haunted towns in Colorado. 
According to Joe Nelson, founder of Ghost Walks Durango, ghosts lurk around 3rd Avenue, 2nd Avenue, and Main Avenue in Downtown Durango. Look out for the mining families of the past, don't let them frighten you! If you want to tour downtown Durango in hopes of spotting one of the ghostly residents, you are in luck! Durango is home to three different ghost tours. Each tour visits a different spooky part of the downtown area. 
The Rochester Hotel is a household name for Purgatory Resort visitors. Many people enjoy staying here, but these people are not the only customers at the Rochester Hotel. 
The story: Many people who have stayed at the Rochester Hotel say room 203 is permanently inhabited by a woman in Victorian garb. She can sometimes be seen wearing lingerie, and it is thought that she was a call girl for John Wayne himself. 
Stowe, VT, is known for its breathtaking views of the New England landscape and its 5-star wineries. Who would have thought that ghosts would choose to haunt Stowe?
The Brass Lantern Inn is known as a hub for paranormal activity. 
The story: Several visitors and staff have reported hearing voices of "enthusiastic spirits talking about a dance they attended" in a room across from them. However, when the visitors go to check out the super fun dance, no one is there. 
These ghosts have been said to be harmless to the living. Many people have said these ghosts are party animals, never wanting the party to end!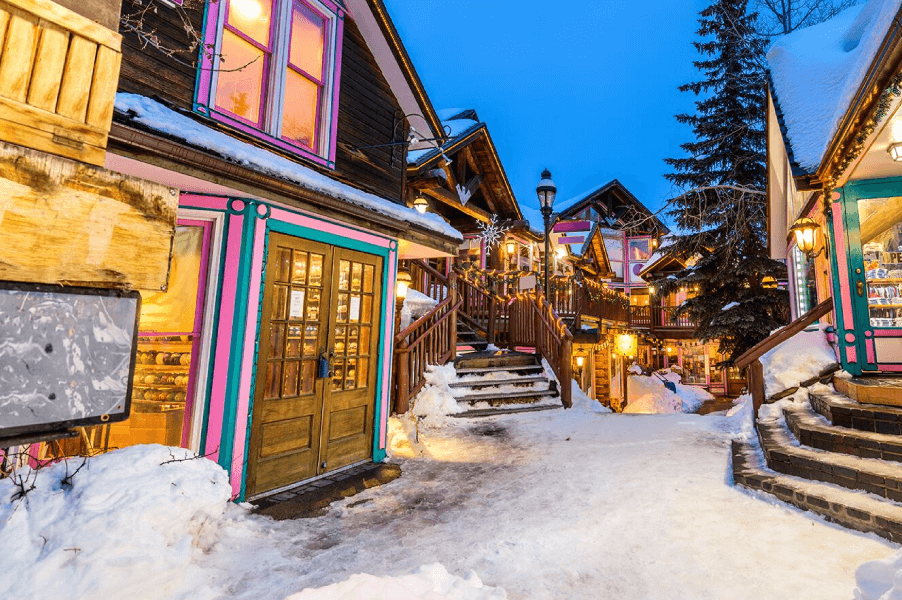 Breckenridge is an old mining town with a rich history of traditions and turmoil. According to locals, you can probably walk downtown Breck's main street and spot a ghost or two. 
The story: Sylvia, a lonely miner's widow, is said to roam through the halls of the Prospector. But back in the day, this was Sylvia's house where she spent her days searching for a rich husband to protect her from being a single woman any longer. Today, The Prospector is a bar. If you want to meet Sylvia, she'll be the cheapest date you've ever had (it's been said she does not eat much!)
Breckenridge also offers a ghost tour where those who dare can visit the town's original cemetery. Here, visitors learn about the history of the town's burial grounds and stories of locals who were buried here