[Sponsored by: Alyeska Resort, AK]
Alaska, by nature, implies an exceptional standard in snow sport. And when considering mountain recreation, The Great Land and its ski/snowboard Mecca, Alyeska Resort rise to a separate level. Yet its' awesome terrain and legendary snowpack are but portions to the unique facets at home at Alaska's Alyeska Resort.
Easy snow access is a common forerunner to Alyeska's list of compliments. The resort and its Girdwood Valley nest are a quick thirty-minute cruise from Anchorage, the state's main transit hub. Direct lines serviced by classic iron horse, Alaska Railroad chug from city to slopes and beyond while Alaska Airlines, arriving into Anchorage from most major US cities, has partnered with Alyeska Resort in the form of free mid-week lift tickets to accompany airfare. It's an enticing incentive that's got skiers nationwide marking AK for a snow holiday in 2019.
"The [Seward] Highway is the best sort of mountain access road to have," said one Alyeska skier living at Anchorage. "The road's well maintained, drive times are fast, and traffic's a breeze, if you hit it right."
Oceanside views accompanying a drive to Alyeska Resort don't end at the Seward Highway intersection. Mount Alyeska fronts to fanning vistas of a rainforest-ed valley floor, Girdwood town proper, and the majestic, at times ice-choked flow of Turnagain Arm.
Even Alyeska Resort's lowest altitudinal runs offer windows across that water. And the views become truly panoramic the higher the skier's orientation. The off-load station of upper-most chairlift Glacier Bowl Express, for example, reveals a picture of Alyeska grandeur that compels the visitor to wonder why it is that they don't just live here.
"Looking across that view, just before dropping in to your line; it's those moments that remind us why we live at Girdwood, Alaska," said Powder Hound Ski Shop owner, Erik Helmbrecht.
Resort amenities, already crafted to suit ski-in and out access, extend beyond piste's edge. Mount Alyeska is home to several popular slopeside dining options conveniently serviced by Alyeska Resort's iconic-meets-scenic Aerial Tram. With space for skiers or diners to either sit or stand, the Tram runs roughly every quarter-hour with direct connection to Bore Tide Deli & Bar, Roundhouse Museum and fine dining linchpin, Seven Glaciers Restaurant.
Bore Tide offers gob-smacking views with a come-one, come all floor plan. Lengths of open tables or booths connect a made-to-order cafeteria and takeaway kitchen to an up-scale cocktail bar with tapas menu. Next door, Seven Glaciers (or 7-G's as it's lovingly known) requests advance bookings to its softly lit, wide-vista'd luxury. And see 'Big Wave Dave' about the in-house libation specialty. Roundhouse Museum roosts at the far end to the same promenade. It takes on triple duty as charming shop of unique gifts, interactive museum of state and valley ski culture, and headquarters to the hardworking, venerable Alyeska Ski Patrol.  And, naturally, every nook or cranny hides room—and views—to spare.
Another shining facet of the 'room' at Alyeska is the resort's handsome hotel. A famed feature of both valley and statewide lore, The Alyeska Hotel combines history and sumptuous luxury at a ski-in (and out) hallmark of Great Land accommodation. The feet of Mount Alyeska, which rises directly beside the hotel, rest at its very doorstep. Mountain zones, Blueberry Hill and famed North Face unfurl to the hotel's stately back gardens. And from that convenient location, lifts Chair 7 and the Aerial Tram return skiers from whence they came carving.
Surrounding by unforgettable scenery and offering unparalleled direct-to-ski orientation, The Alyeska Hotel is a signature setting of Alaska accommodation luxury. And within the hotel itself waits one of the Last Frontier's most hallowed, bucket-listed activities; professionally guided backcountry snow sport.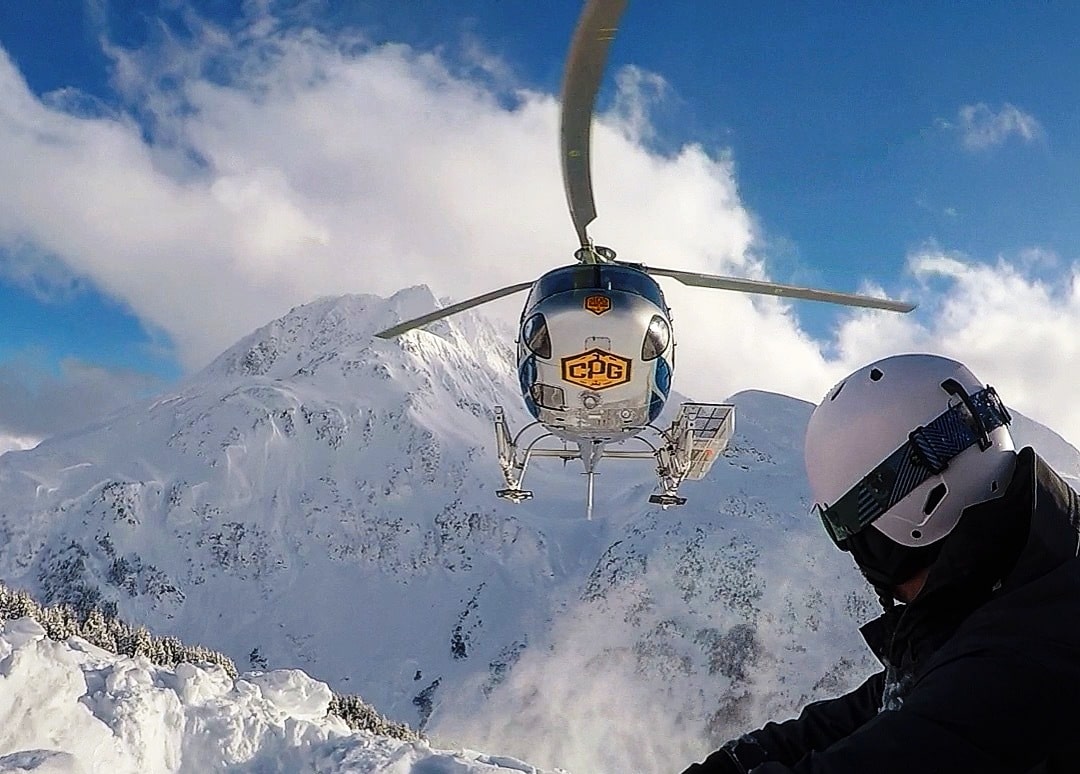 Alyeska Resort and charming Girdwood Valley are home to a leading provider in helicopter and cat-ski programming, Chugach Powder Guides [CPG]. There are several backcountry snow providers at play within the great white north but only one CPG. The company's main location of operations is its hanger at the Girdwood Airstrip. But winter months find its personnel also occupying a remote office location within The Alyeska Hotel, mere boot steps from the doors of its opulent rooms.
Part 'n parcel to the special nature of a ski-stay at Alyeska Resort is that it could literally take to the skies at any moment.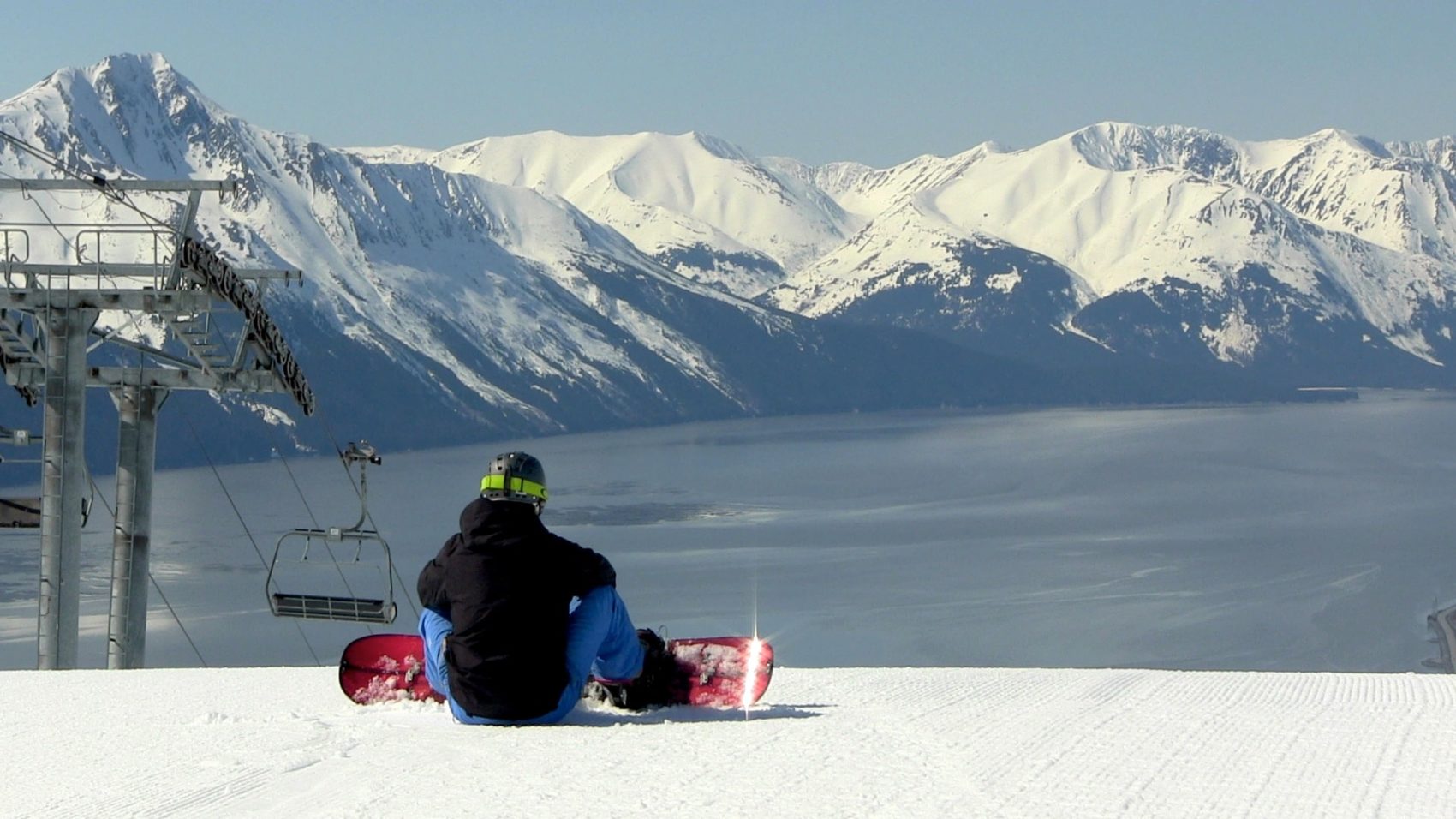 The great state of Alaska and its principle snow destination, Alyeska Resort are bucket list destinations for thousands around the world, and for good reason. Its infinitely photographed geography is truly unforgettable, its snowpack the stuff of legend, and its people among the warmest to ever welcome a new friend.
Skiers at Alyeska Resort are drawn by the snow. But they stay for the love of its pure-as-it-is-unique Great Land experience.