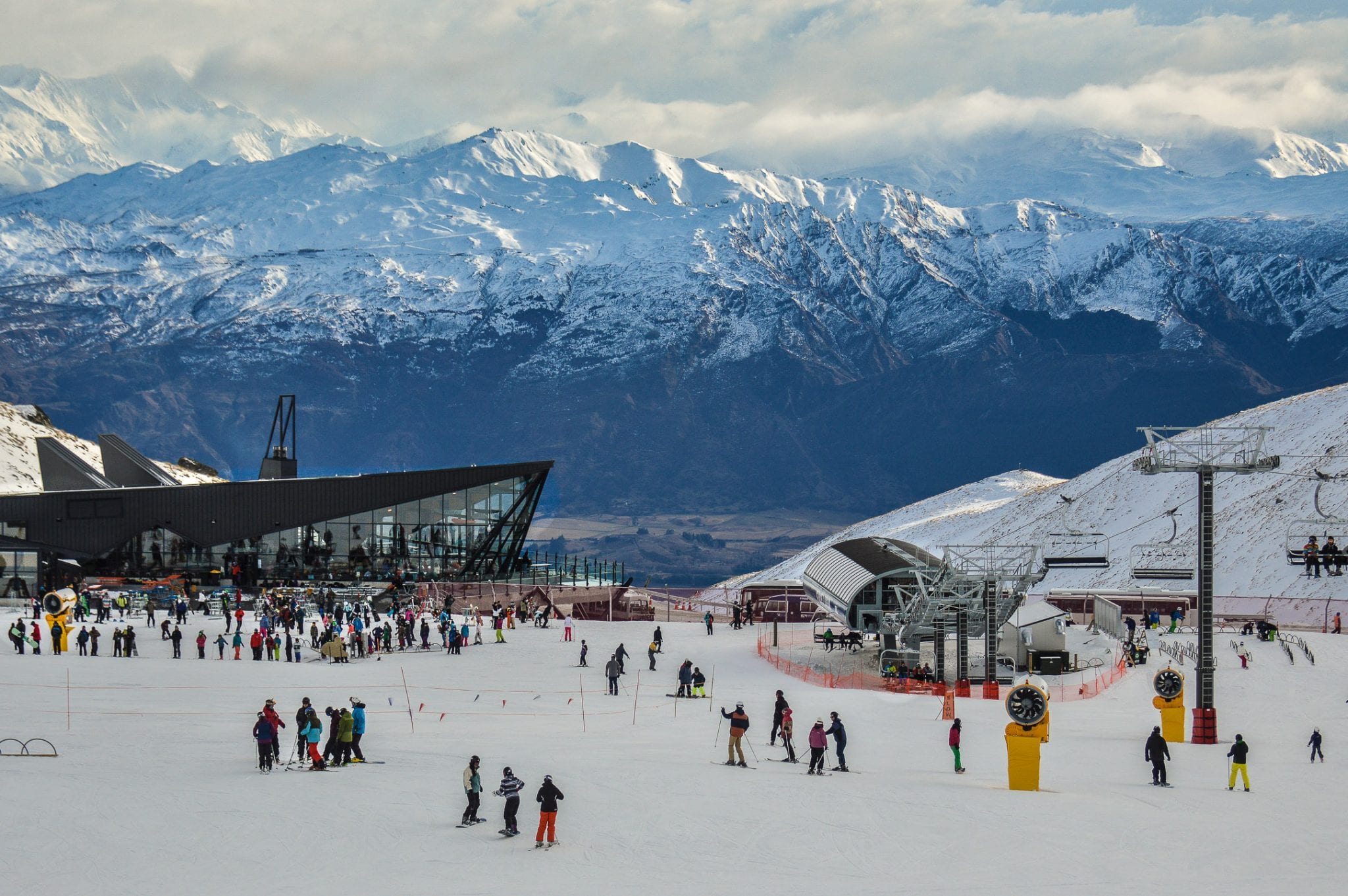 According to Stuff, the project is in motion for a $50 million gondola that would link Queenstown's Remarkables Town Centre to the Remarkables Ski Area in New Zealand. The gondola will consist of 140 eight-seat cabins that span over 9.8Km (6 miles). The Porter Group, a Queenstown investment and development company, proposed the gondola as a method to invest in national and regional tourism infrastructure and it would play a key role in attracting tourists to the country. The gondola was based on a design by Leitner Poma, one of the world's most experienced gondola and chairlift companies.
"It's extremely important for New Zealand to continue to invest in major tourist infrastructure to keep refreshing and enhancing our international appeal," Porter Group chairman Alastair Porter said.
The proposed route will take riders from Frankton, on the northern shores of Lake Wakitipu, to the slopes in about 27 minutes on a gondola that will operate year-round. The gondola is intended to enhance Queenstown as a four-season destination by enabling sightseers, mountain bikers, climbers, hikers, and couples to visit an unforgettable destination. In hopes of enhancing what the city has to offer, the gondola would enable Queenstown to build a long-awaited convention center that would be accessible via the gondola. Along with that, the gondola and the convention center would kick-start the construction of hotels to support the increased number of tourists. The Porter Group plans to have the gondola up and running by 2019.
"In winter the proposed gondola will give skiers, boarders and sightseers easy access to NZSki's facilities. It will further boost Queenstown's world-class visitor experience, and has the potential to deliver immeasurable economic benefits to the resort town's many businesses," Porter Group chairman Alastair Porter said.
The Remarkables Ski Field has been open for 30 years and it offers up a wide variety of terrain that relies on an average of 144″ of snow annually. This resort offers up some quality terrain for North Americans trying to escape the warm temperatures and take a few turns during the summer months.
Mountain Statistics:
Vertical Drop: 1,171 Feet
Skiable Terrain: 220 acres
Average Snowfall: 144″ annually
General Information:
6 Lifts
47 Runs
Snow Making is present
105 operating days per year