[Sponsored by: Grand Targhee Resort, WY]
For 50 years the quality of Grand Targhee Resort, WY has added emphasis to the simple question: why not ski Wyoming? The cool culture happily at home on the 'wet' side of the Tetons grows even stronger thanks to the undeniable values to skiing iconic Targhee. Families adore it. Powder pirates crave it. Even the snowflakes love to fall there. It's a value-to-experience ratio as unique as Grand Targhee.
Targhee's open-terrain approach makes virtually every mountain facet skiable terrain. There's no of limitation to the terms "on" or "off" piste. And anyway, when snow's falling—as it often is–one can't tell where groomers end or side-country begins.
That it never seems to stop snowing is a happy quirk of existence at Targhee. Locals claim its 2600 acres and the reported 500-plus inches of snow to gather there annually doesn't hurt matters any either.
"We've got the most consistent average annual snowfall in the Lower Forty-Eight," affirms Targhee skier, Matthew Teele.
Resort faithful go weeks without skiing groomers, and the locals all know to read the snow report a with sly eye.
"I've had knee deep snow more than once this season," Teele said, "and that's with only five inches reported!"
At present, Grand Targhee skiers are happily carving 437" of 2018/19 accumulation. It's a happy layer of POW atop a Teton cake of unparalleled beauty, to enhance classic ski destination with a commitment to sustainable, rip-able winters.
"It's basically the perfect powder skier's mountain," said Teele. "It's that good!"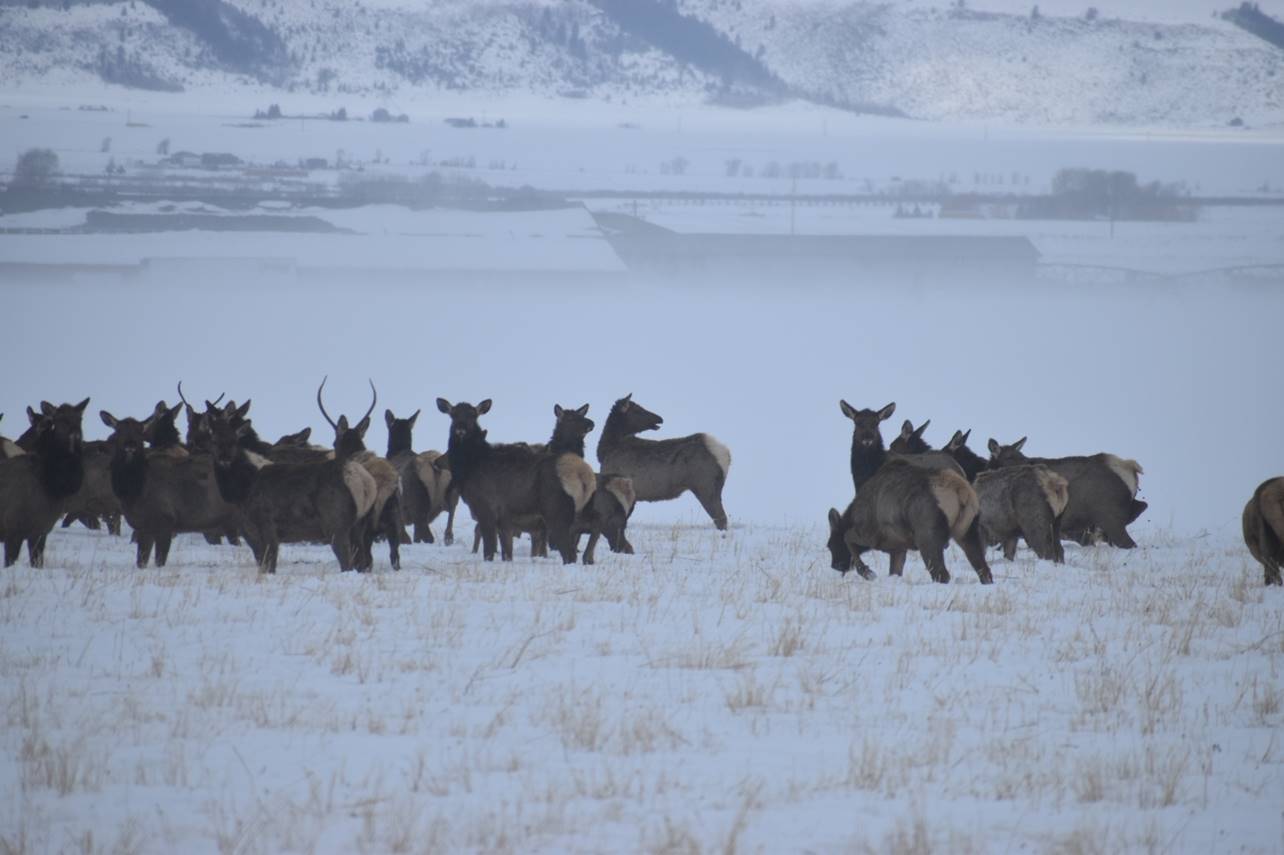 Across Targhee's wide-spanning terrain a seemingly small number of skiers slide contentedly, and rest assured their smiles are as broad as the slopes they carve. Even normally ski-popular holiday dates find Grand Targhee slopes luckily, quizzically un-crowded. The convenience of such privacy is, in fact, dual fronted. Skiers obviously enjoy being able to stretch out their turns across runs that they seem to have to themselves, but sliding straight onto a waiting chair with a bare minimum of hesitation is a rare delight of the snow sport world.
"To be fair, you can experience congestion in the base area," Teele said, "but once on the mountain you're able to spread out."
"Lift lines are basically non-existent, with the exception of opening mornings on powder day," he said. "I've never seen a line on Blackfoot, and only short lines on Sacajawea and Shoshone."
And access to Targhee's seemingly exclusive snowscape comes at near unbeatable bargain. Of course industry norms dictate that purchase of a Season's Pass (at Early-Bird price if possible) is the wisest, long-term economic investment. Yet even Targhee daily lift tickets are an ease upon the pocketbook.
Already advertising alluringly priced, regular day passes, Grand Targhee Resort ups the ante with online ticket purchasing, or E-Tix, which spare the skier up to 25% percent purchase value. Marry this to Targhee's commitment that children age 5-years and younger always ski FREE and it's not hard to envision the foundation for the resort's steadfast fame with families and powder hounds alike.  
At Grand Targhee Resort, it's all about the love of skiing. And those in the know rest easy in the truth that the slide is better on the "good side of the Tetons".
Of the by-now famous Targhee Vibe, it's the welcoming local attitude that sets that vib-a-licious tone.
"Everyone is friendly," Teele said. "It's impossible to not make friends."
Bottomline: at Grand Targhee there is no exclusivity, just future ski-buds.