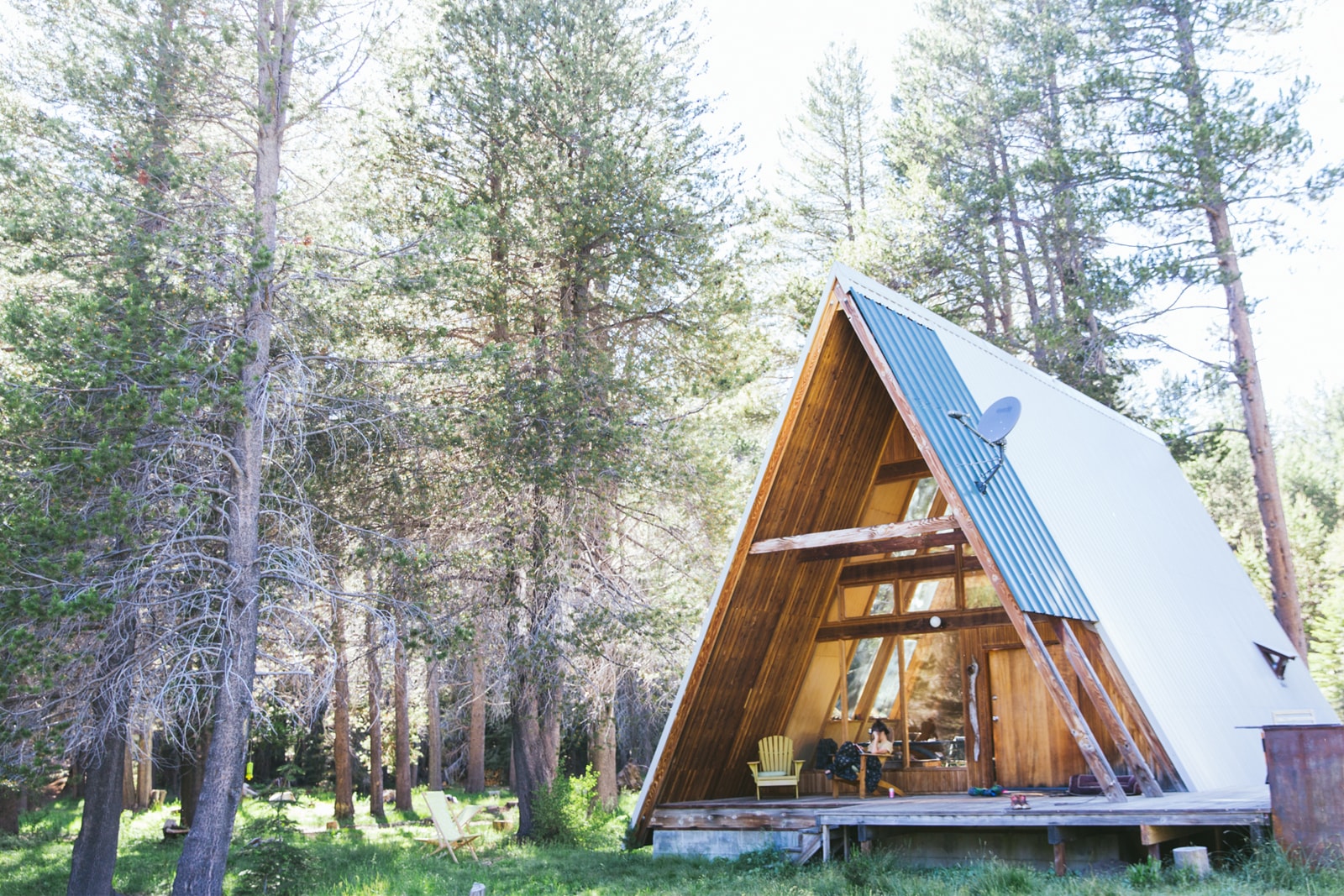 Classic, inviting, simple. The architectural structure of an A-frame is made up of 2 angled walls in the form of an "A," or as I prefer to think about it, a mountain peak.
For $620,000, you can have your own, recently updated, A-frame. Located about an hour outside of Yosemite National Park, this structure and surrounding property is known as "Far Meadow." It sits on 10 acres of land off of the Sierra Vista Scenic Byway, near Bass Lake, CA. Along with the recently updated A-frame, a separate caretaker cabin, tool shed, swimming holes, creeks, and more come along with the property.
A-Frame Overview:
2,100 sq. ft.
2 beds, 1 bath
Location: 14 miles from Bass Lake, Sierra National Forest
Ask anyone I know, I'm a sucker for a good A-frame. Maybe it's the nostalgia kicking in, but every time I see one, I think of snow falling in the mountains, good times, and relaxation. This particular A-frame looks to be more of a summer retreat, but with Yosemite National Park and the western Sierra at your doorstep, I'd take it any day.