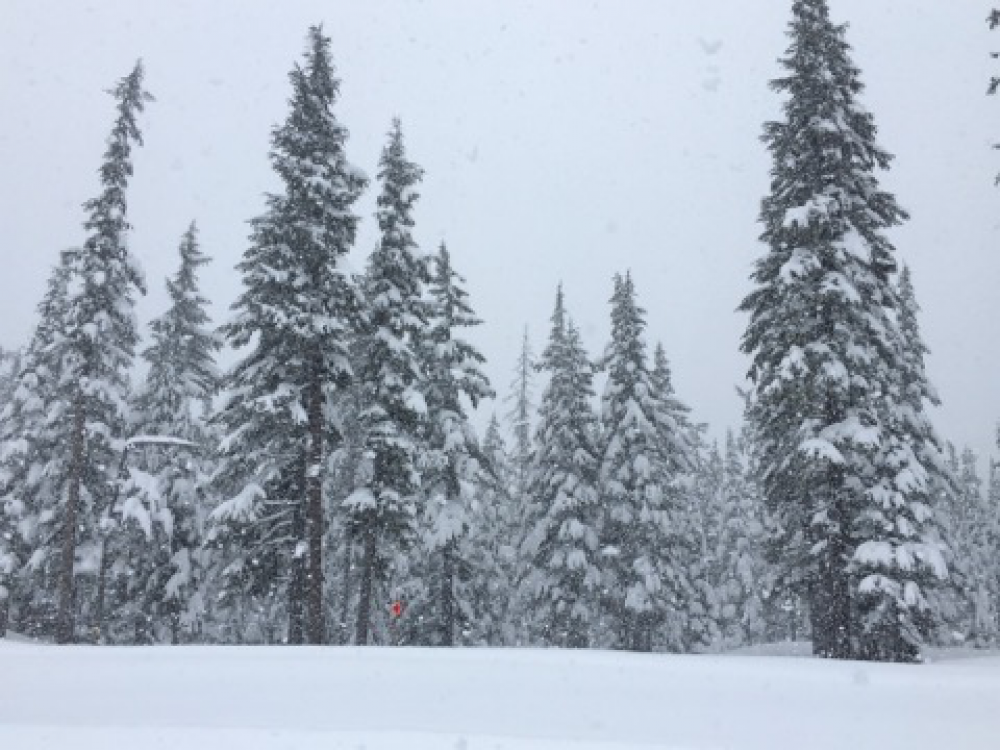 The 7 day forecast is calling for accumulating snowfall in Montana and Wyoming. As the week progresses, temperatures are forecasted to drop. The best chance for snowfall in Wyoming is on Thursday and Friday. Snowfall totals are up in the air, but it appears as though up to 6″ could fall in Montana.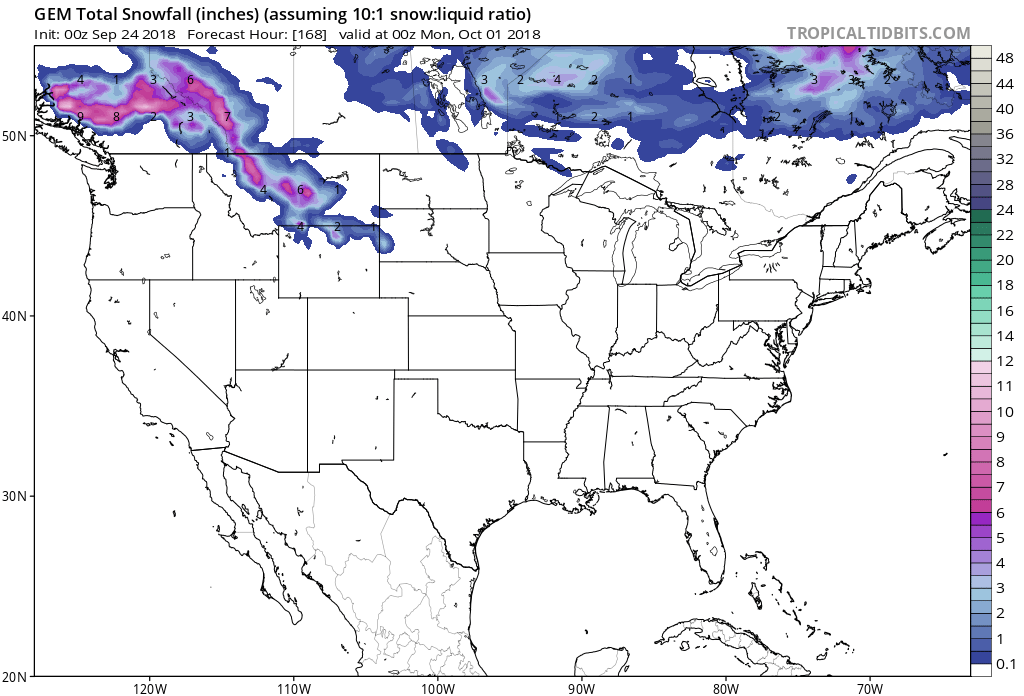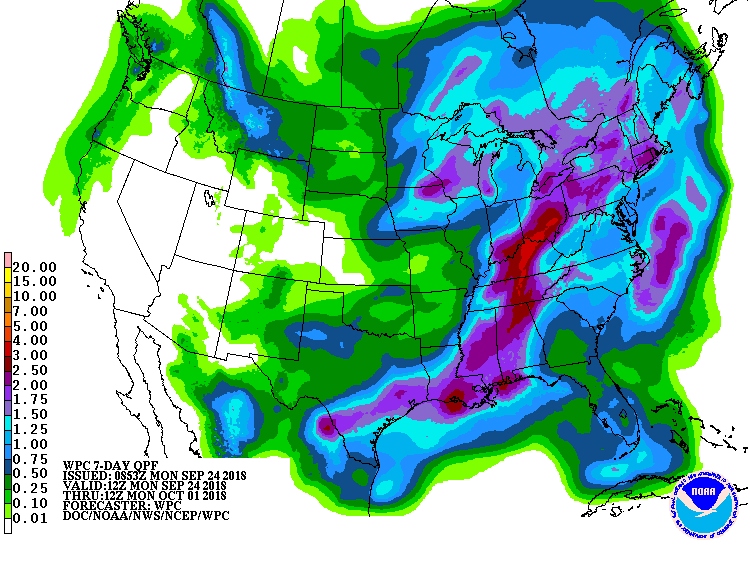 The snow that does fall will likely be constrained to the mountains, as temperatures are still a little too high at lower elevations.
Additional Info:
Montana: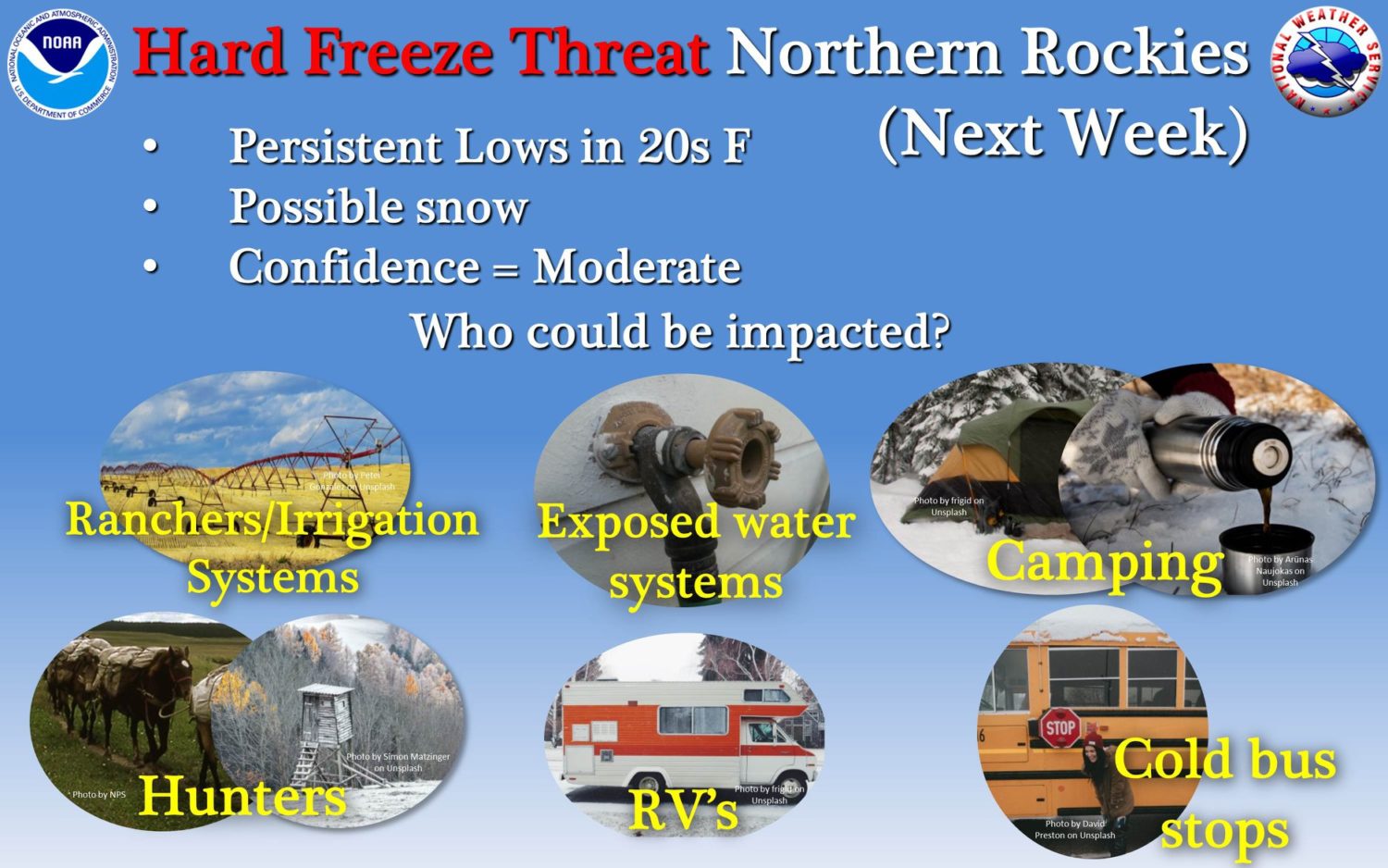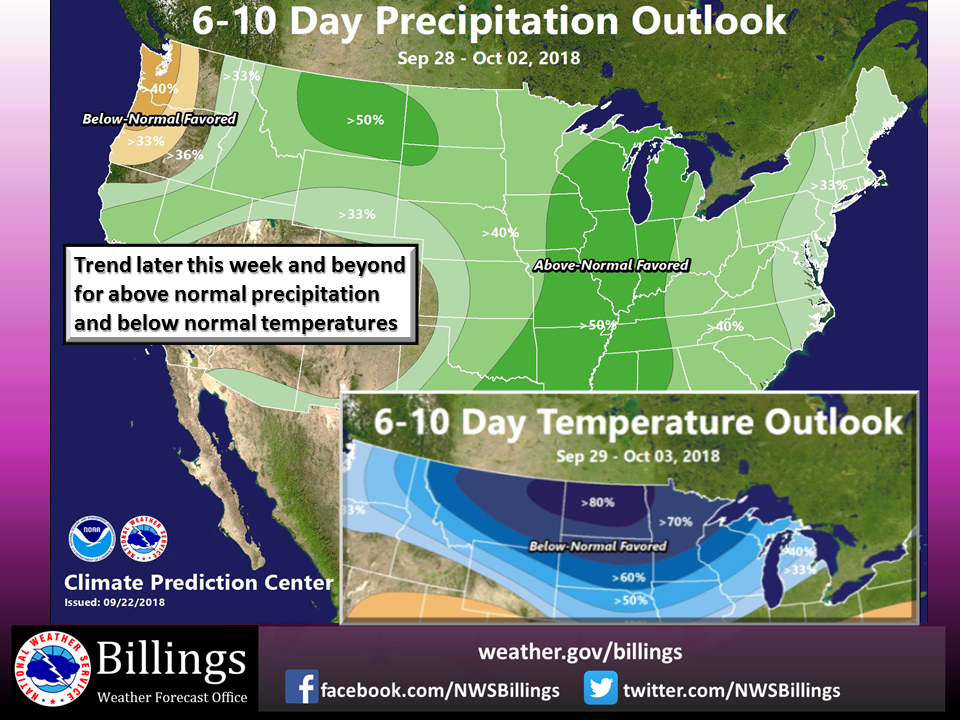 "We have moderate confidence that there could be a "hard freeze" pattern coming up next week (last week of September 2018). As early as Tuesday morning, valley locations that haven't seen upper 20s yet could very well experience that. Later in the week, there could be a weather system that drives the snow levels down and brings much colder conditions!"

– NOAA Missoula, MT
Wyoming: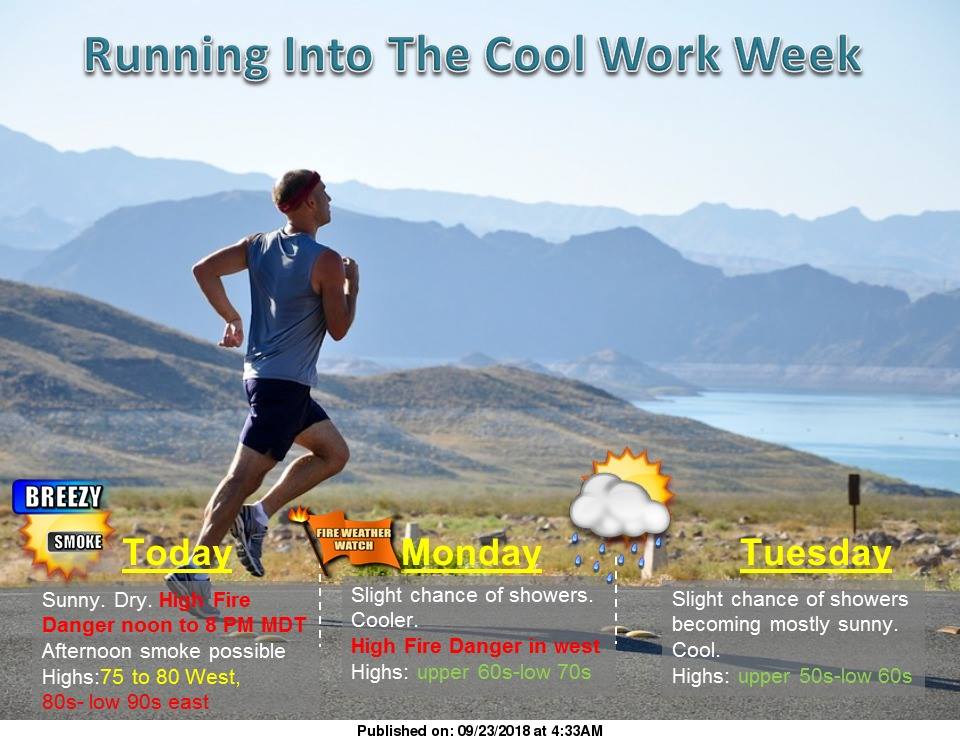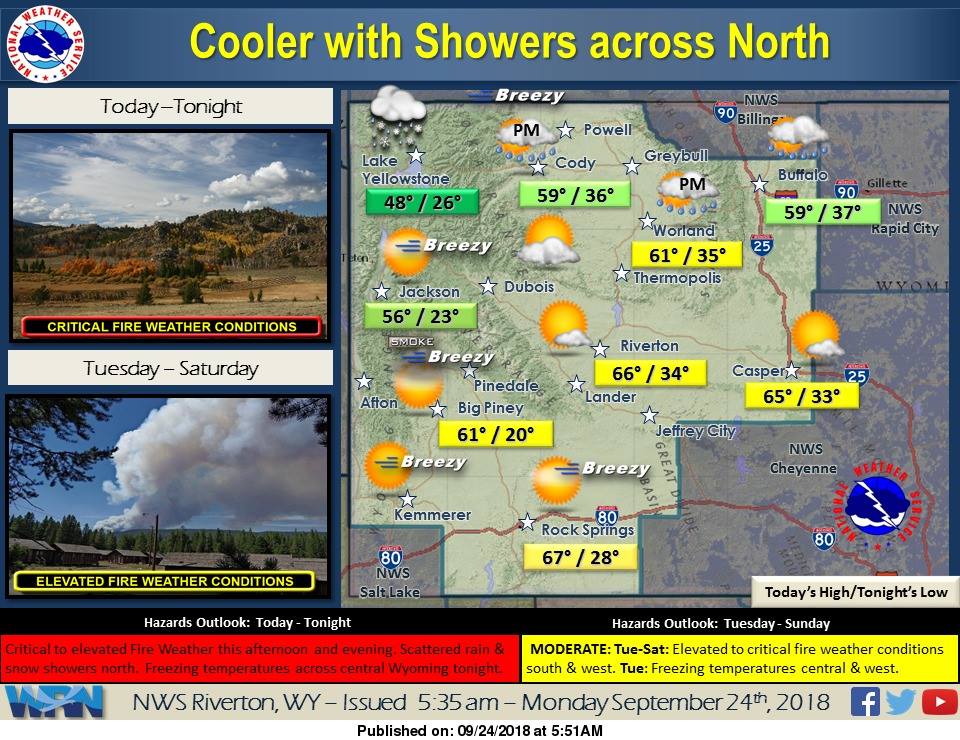 "So Thu and Fri will see the best chance of some lower elevation rain and mountain snow in the far nrn zones with a dry, elevated fire wx scenario continuing in the sw."

– NOAA, Today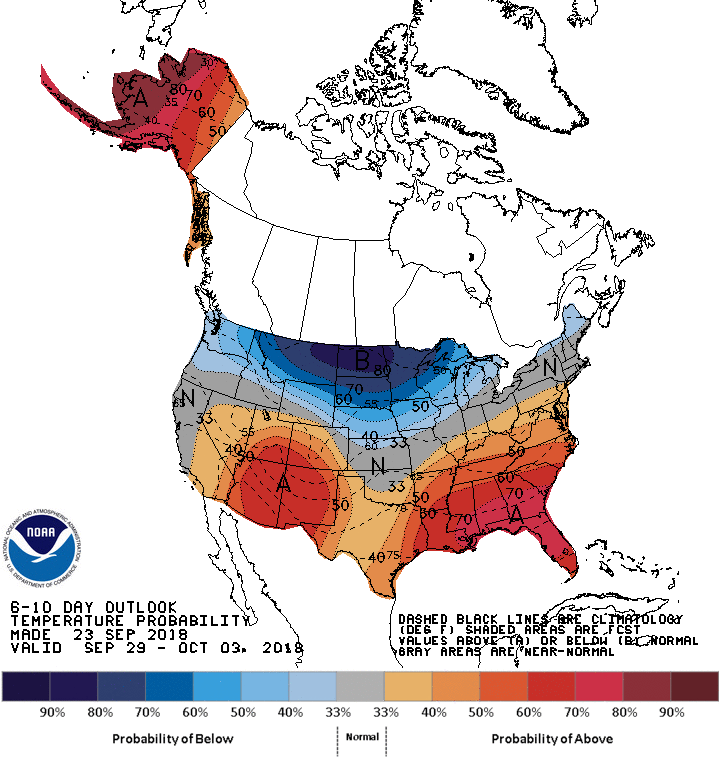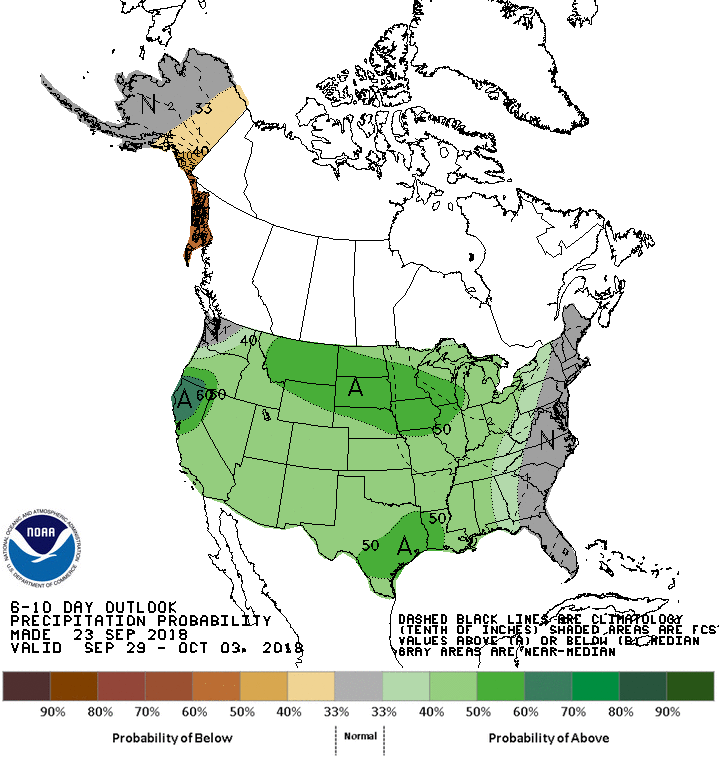 The 6-10 day outlook calls for above average precipitation and below average temperatures in Montana and Wyoming. These two could combine to produce some accumulating snowfall in the mountains.