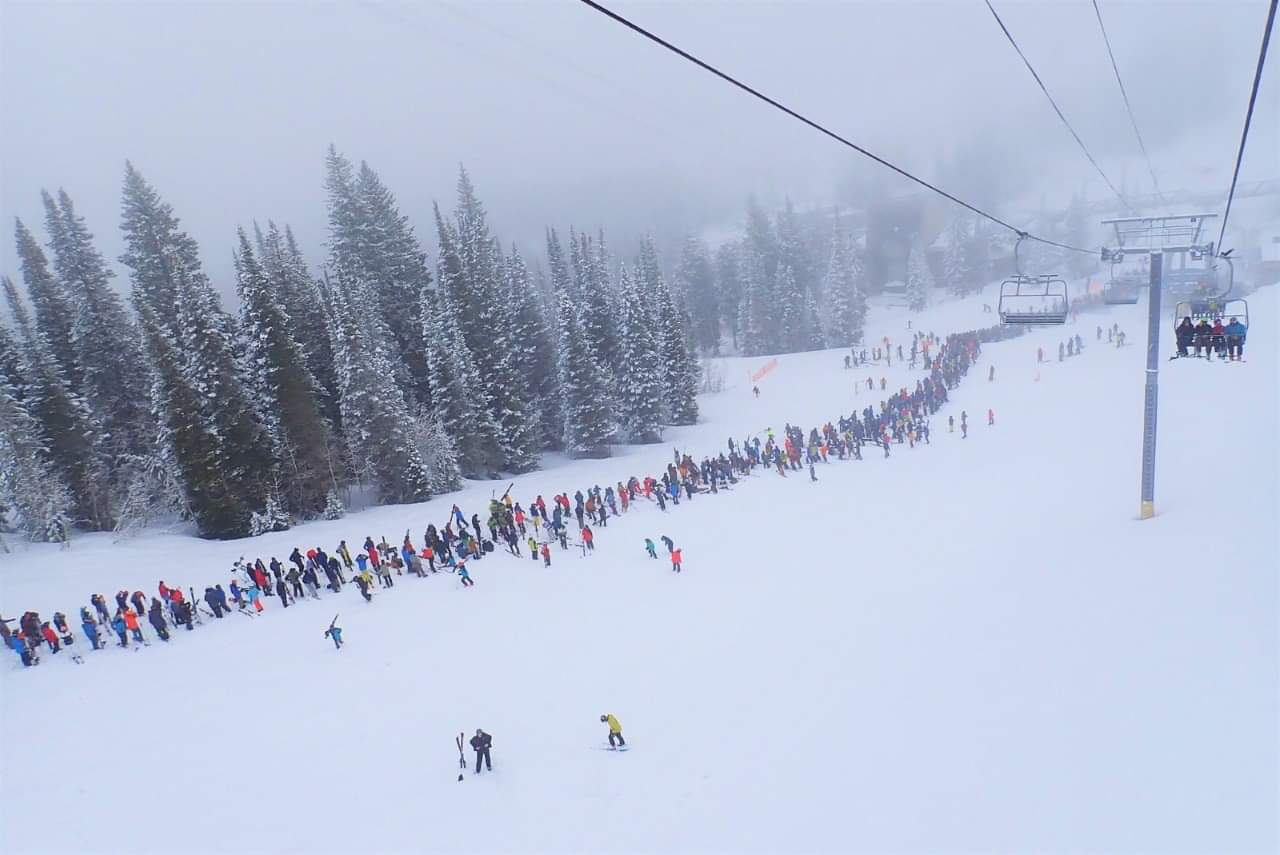 Ikon Pass holders have been required to make reservations at Jackson Hole Mountain Resort, WY, Summit at Snoqualmie, WA, and Taos Ski Valley, NM, this season. The decision came after complaints from locals about overcrowding in previous years.
In a move being applauded by skiers, Aspen Snowmass, CO, Big Sky Resort, MT, Loon Mountain, NH, and Brighton, UT, will also require reservations next season, reports Lift Blog.
Updated list of @IkonPass partner resorts managing capacity through reservations next season:@jhski @TaosSkiValley @SummitSnow411 @AspenSnowmass (New)@bigskyresort (New)@loonmtn (New)@BrightonResort (New)

— Lift Blog (@liftblog) March 29, 2022
The initiative has been welcomed by locals fed up with lift lines, crowded slopes, and full parking lots at their home mountains they say are caused by the Ikon Pass.
Reservations were initially required during the 20/21 covid ski season when government and state mandates limited the number of people allowed on the slopes in an effort to prevent the spread of the virus. With those systems now in place, and the increasing popularity of Ikon and Epic passes driving visitors to the larger ski areas, reservations seem the obvious choice to control the crowds and deliver the experience of a lifetime for all passholders.
Vail Resorts has yet to announce a similar scheme. And though you might think it would be unpopular with guests, the opposite is closer to the truth, with many on social media requesting it.
It seems a tipping point has been reached and the cheaper passes and tickets we coveted for years are contributing to a declining ski experience. Neither Alterra, Vail Resorts, or the guest wants to see prices increase, so reservations might be the sensible compromise. Only time will tell…
Hey @VailResorts …..manage capacity….make it a good experience

— Matt Jones (@tgrmontanaskier) March 29, 2022