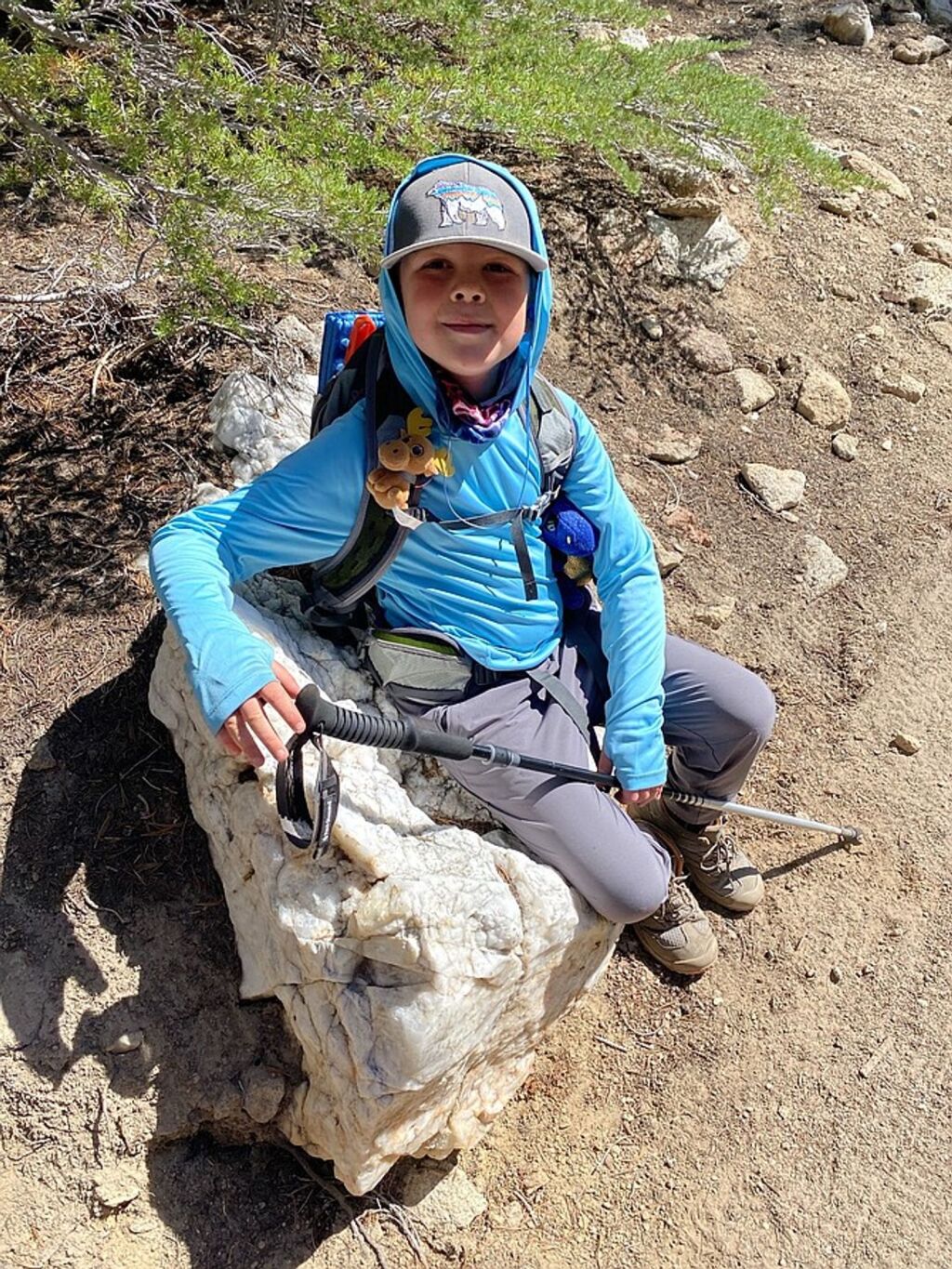 The 170-mile long Tahoe Rim Trail traveling along the perimeter of Lake Tahoe in California/Nevada usually takes experienced hikers 15 days to complete. But seven-year-old Minden, Nevada resident Radley Lacu did it in 13 days with his family in July, according to the Tahoe Daily Tribune.
"It was hard at first then got easier as we kept going," Radley told the Tahoe Daily Tribune.
While hiking the trail, Radley played "Disney 20 questions," pointing out animals he saw and listening to "Wings of Fire" by Tui T. Sutherland on audiobook, the TDT reports. Radley said he enjoyed seeing the different kinds of animals on the trail including lizards, butterflies, golden-mantled ground squirrels, deer, and turkey vultures.
For a seven-year-old kid, Radley's already achieved some impressive accomplishments. He's been hiking since he was three years old and has hiked some challenging terrain on Wheeler Peak in New Mexico, in Yosemite, and the Grand Canyon, according to his family. For their next adventures, Radley and his family plan to hike the Timberline Trail in Oregon and the Oregon Trail in Mount Rainer National Park in Washington, the TDT reports.