The 2016-2017 snowfall record was finally broken on April 18th, 2023, at Palisades Tahoe
Palisades Tahoe has had the most iconic year yet, unveiling the Base to Base Gondola, opening the new high-speed six-pack Red Dog Chair, hosting the Stifel Palisades Tahoe Cup, and now Mother Nature has gifted Palisades Tahoe with the most snowfall since the turn of the millennium, breaking the previously held record of the 2016-2017 season.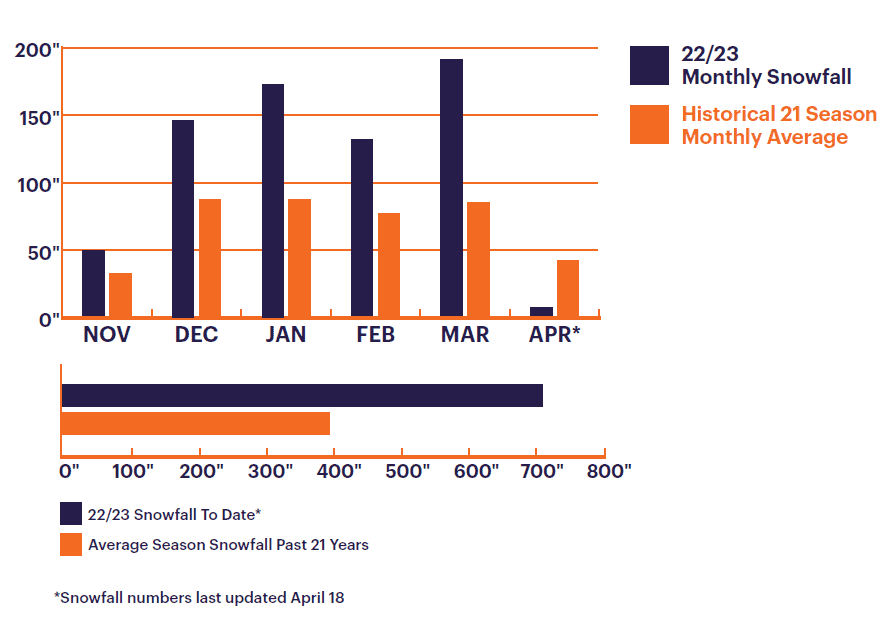 With last night's snowfall of 10 inches, the previously held record of 707 inches of snowfall for the 2016-2017 season has been broken as Palisades Tahoe is now sitting at 710 inches of snow, which is 178% of its average season snowfall of 400 inches.
"Palisades Tahoe has been fortunate to receive an incredible amount of snowfall this season, covering our mountain in deep snow. Skiers and snowboarders have had an unforgettable time on both the groomed trails and the untouched snow pockets. We are immensely grateful for the iconic conditions and natural beauty that Mother Nature has gifted us with this season at Palisades Tahoe."

– Dee Byrne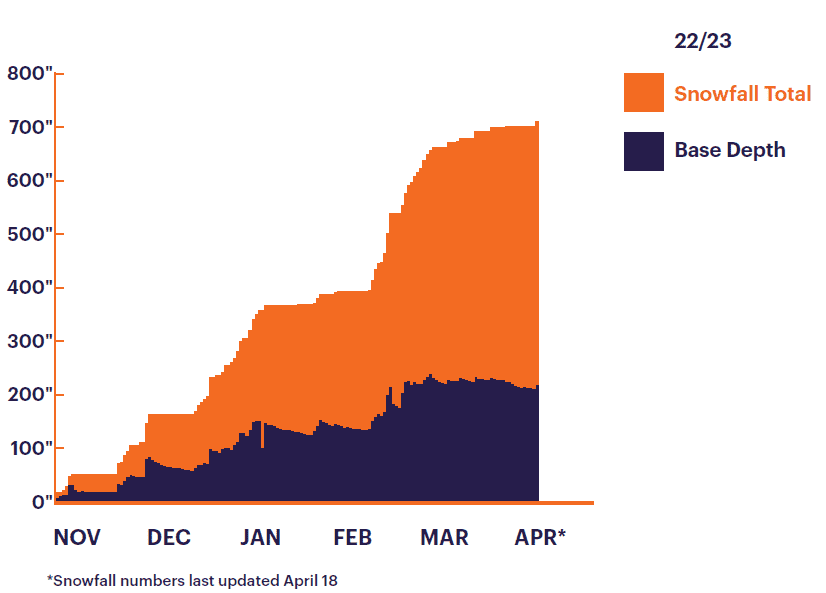 This record season snowfall has allowed Palisades Tahoe to stay open on the Alpine side until the 4th of July. For a quick recap on this year's record-breaking snowfall:
🥇22/23, 710" SO FAR

🥈16/17, 707"

🥉10/11, 678"

18/19, 652"

15/16, 518"

05/06, 505"

09/10, 424"

04/05, 407"
For more information, please visit the blog.