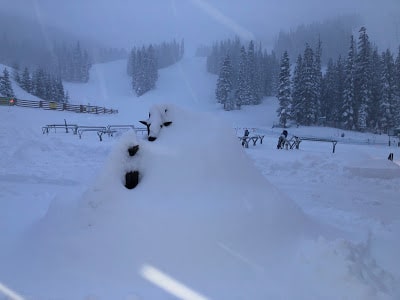 Due to extreme avalanche concerns A-Basin, CO and Highway 6 over Loveland Pass did not open today, and will not open first thing Friday morning, writes Arapahoe Basin COO Alan Henceroth. The resort are working closely with CDOT to manage this challenging situation.
We will not open first thing Friday morning. While it is our intention to open sometime during the day Friday, we will have to see how the avalanche mitigation work goes. There is substantial work planned for the morning.  It absolutely pains me to say this but, PLEASE stay away until we can get this situation resolved. We will have another update on the website and the blog by 9 AM Friday.

This is a time of great uncertainty. We have wildly changing weather and snowpack conditions. This afternoon we saw a couple more large slides on the East Wall – TJ's and Jet Chute. The Professor and Widowmaker are still critical and unresolved concerns. I realize that some people want to know an exact time when things are going to happen. Unfortunately, we are working on Mother Nature's terms right now. While she is really delivering the goods with these storms, she isn't always easy to work with.

When the times comes, I will be begging you to come skiing. And you will love it.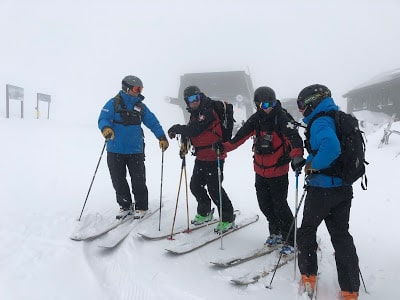 In a another blog post later today, Henceroth did add that it is not all bad news:
For those of you jonesing to go skiing, it is as good as you can possibly imagine. Be patient on the highway and avalanche issues. It can get deeper, but conditions are as incredible as you could ever want.
Avalanche danger in Colorado is rated as 'extreme' in an unprecedented 4 backcountry areas right now, and multiple natural slides have affected the state's highways, covering the roads and burying cars.