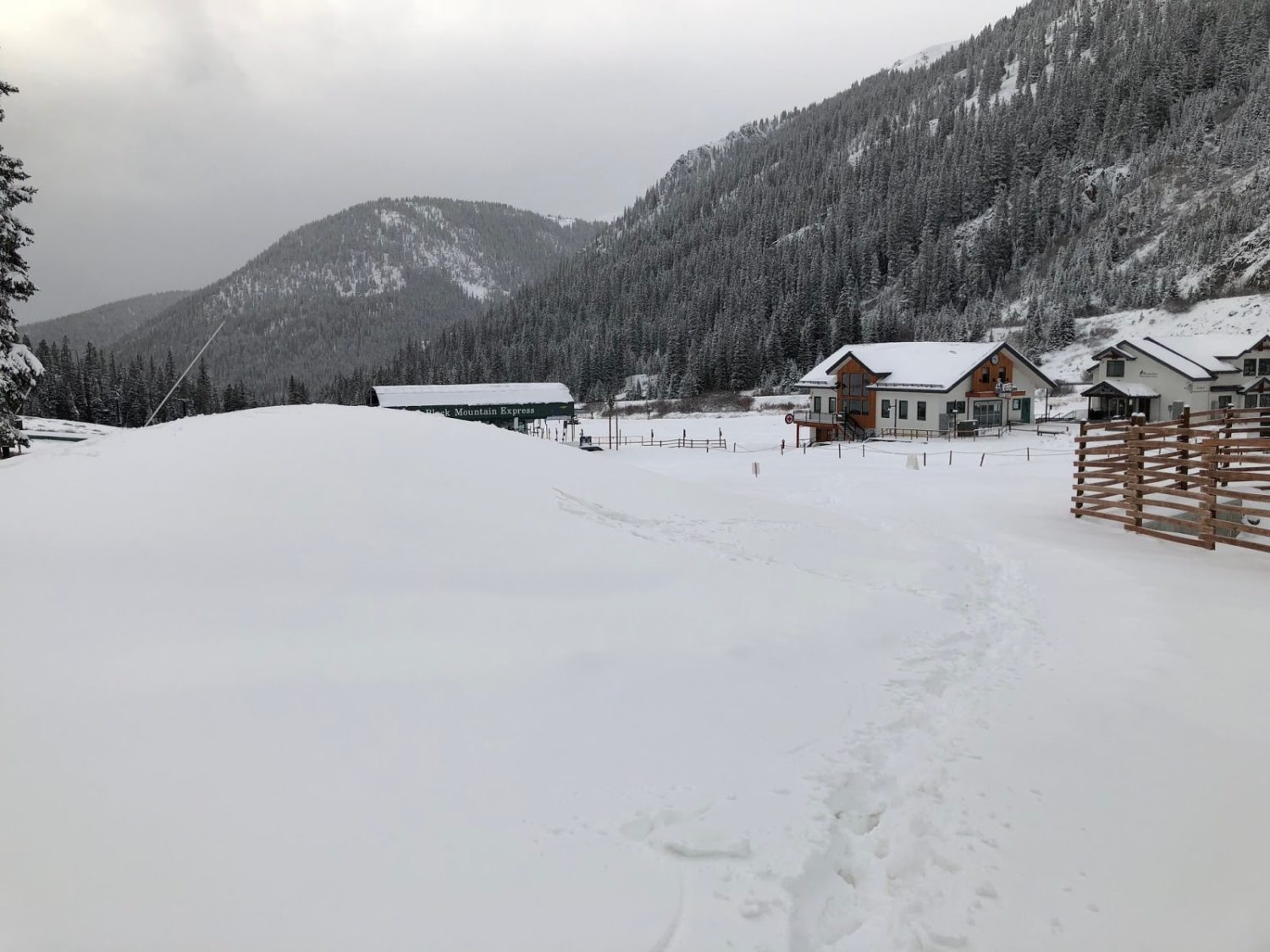 The place looks good!!! That's what Alan Henceroth, COO of Arapahoe Basin, CO had to say in a blog post over the weekend. Plenty of natural snow and perfect weather conditions for full-time snowmaking have put A-Basin in the enviable position of likely being the next North American resort to open, and the first to open full time (first to open, Wolf Creek, CO are currently open weekends only). If things go to plan, this upcoming weekend will see the lifts turning, with neighbors Loveland just a day or two behind.
Winter's here people, winter is here!
Another good night. A few more inches of natural snow. Great snowmaking temperatures. We have had a snowcat up on the hill. So far, we are mostly connecting the dots and moving a few fan guns. The next step will be to start dozing and spreading it out. The forecast the next several days is ideal. We should see sunny, but cool days with fantastic snowmaking temperatures at night.
…..And, sorry, but no uphill access.
The place looks good!!!