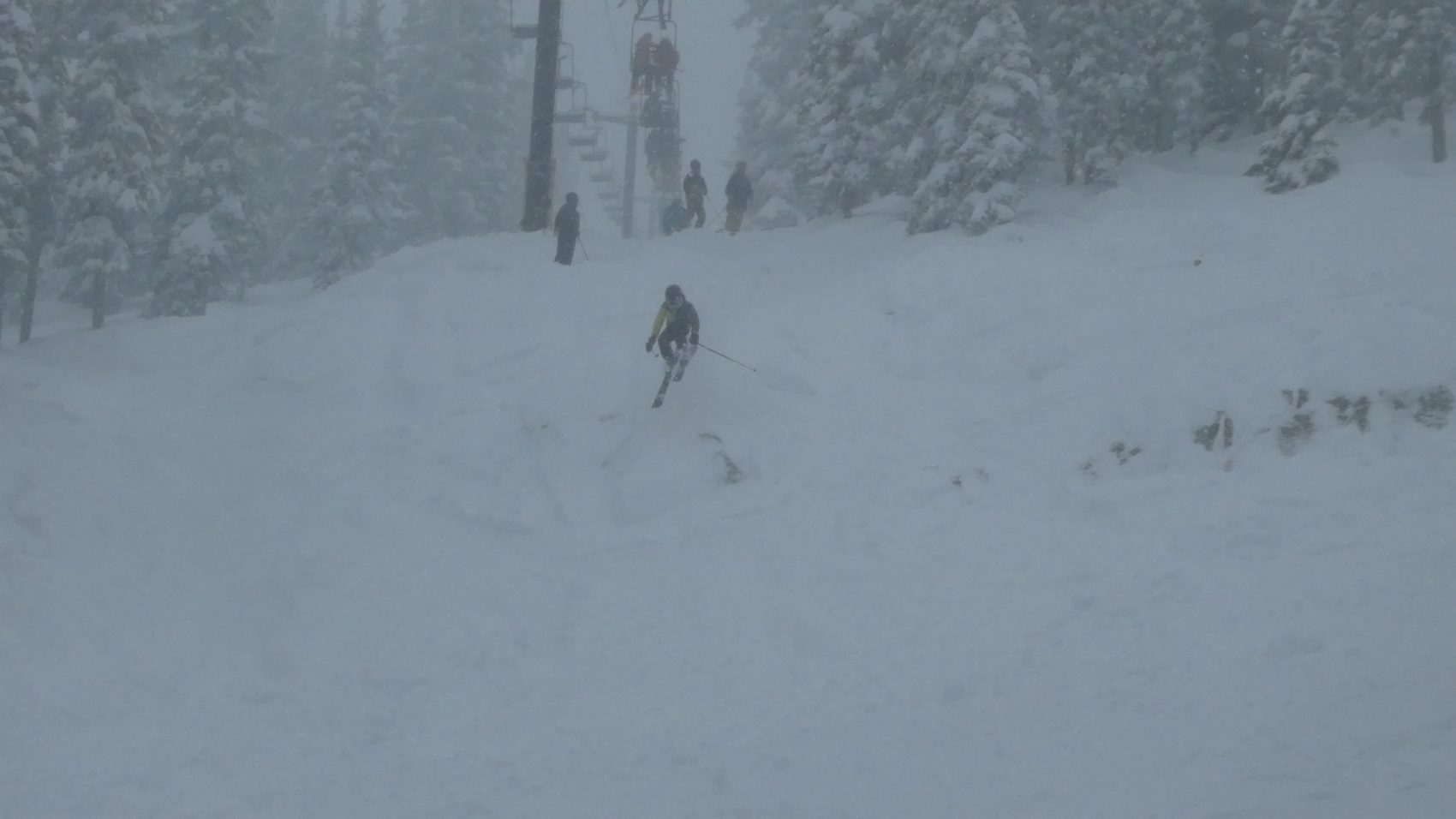 Brought to you by Monarch Mountain
Monarch Mountain invited me to come down and see their programs firsthand. I recently was invited to go down and see first hand the Monarch Mountain ski programs. At first, I did not know what to expect. I personally had not been to ski school in over 20 years and none of my friends coach, taught, or (if they did) didn't talk about it. I mostly learned from chasing my friends on the hill in college. What I expected and what I saw were two different things… more on that later, but needless to say, I really didn't know what I was going to see and how I would understand ski programs as a whole.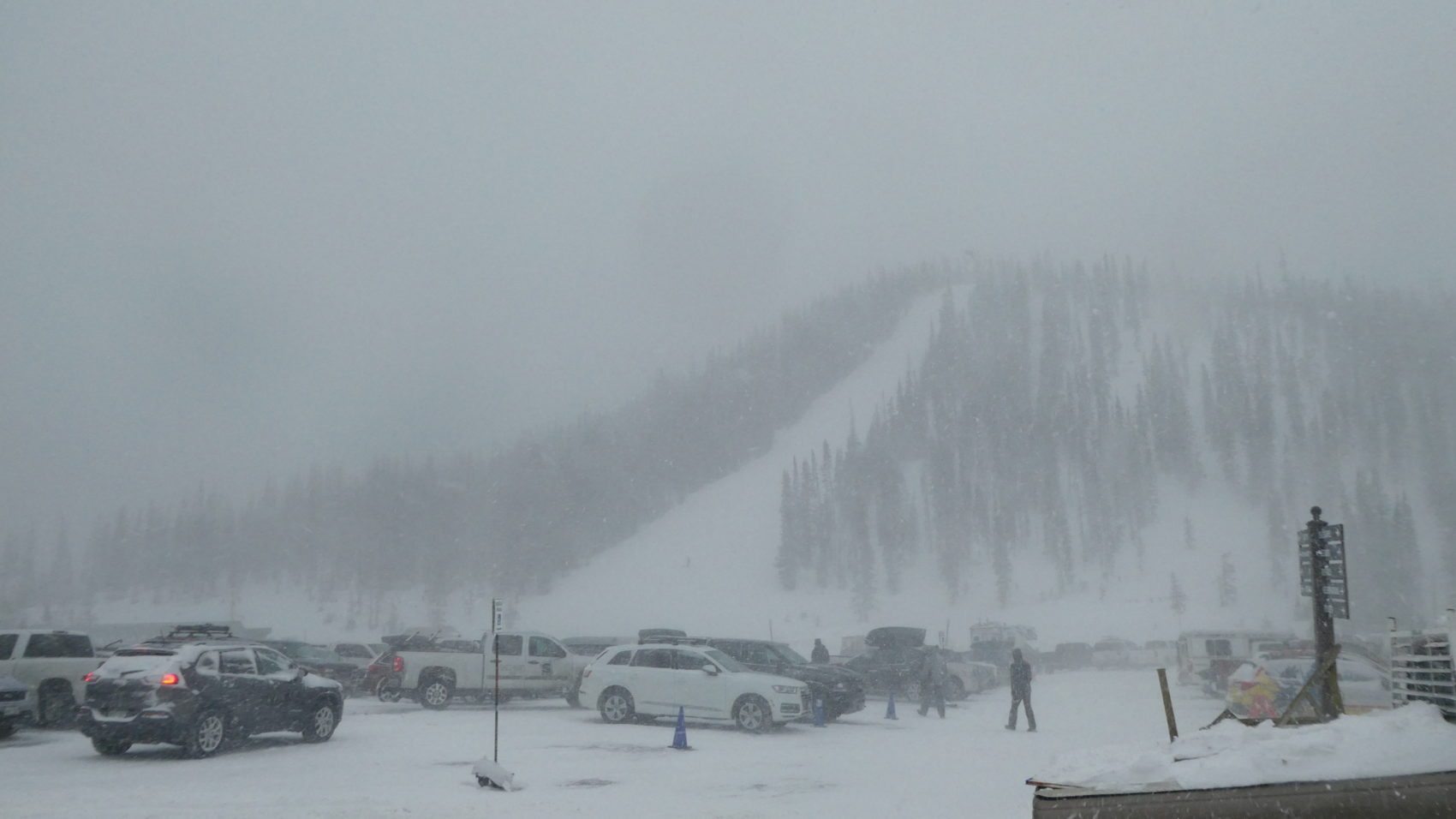 Conditions were good… too good! That weekend, the whole state of Colorado was blanketed in a fresh coat of white, and I made my way down from Vail to Salida on Friday evening. I stayed at the brand new Manhattan Hotel (a beautifully modern hotel in the heart of old downtown Salida with excellent views of the Arkansas River and close to everything). When I awoke, I found it still snowing in downtown Salida and eagerly checked the snow stake. Unsurprisingly, Monarch scored big with 13 inches overnight and it was still coming down in sheets. I got in my car and made my way up to the mountain and waited in line for avalanche mitigation efforts on the pass. As soon as I pulled into the Monarch parking lot, you could feel the powder day excitement. People were scrambling to put their gear together, buy tickets, and figure out which lift would have fewer people. This all made me chuckle inside, especially coming from Vail where lines seem to get larger than the mountain itself and people shove others (myself included) to get one chair ahead. I found where I needed to be in the Monarch Marketing Office, was quickly introduced to a bunch of smiling faces who were not only excited to meet me but also excited to get some powder turns. I was assigned a radio and told to go to the Garfield lift where I met the first group of kids I would ski with.
Young kids learn how to ski deep powder with ease at Monarch. The first group of kids I met were young and in the ski race program. I met Tiania Adams, one of the senior coaches and a truly accomplished badass in the ski world. She comes from an extensive race background. She is probably double my age yet she can rip it twice as hard as me. We took a couple of laps before lunch with kids that could not have been over 10 years old. The group was on the smaller side with no more than 6 kids. These are the die-hards or the kids that have die-hard parents who are out for pow laps! Either way, you can tell they are excited because all they can talk about is snow. We make our way through a deep tree run. Off the bat, these kids are fearless shredders skiing deep snow which is up to their waists! We then do some human slalom drills and work on picking up our inside edge. Students alternate taking turns using spaced out kids as practice race gates while I'm in the mix cheering for the next skier to go.  Along the way, kids fall in powder and get right back up and continue to ski. After taking more laps, lunchtime arrives and there is no doubt in my mind these kids want to be here because they can't wait to go back out while the blizzard rages on.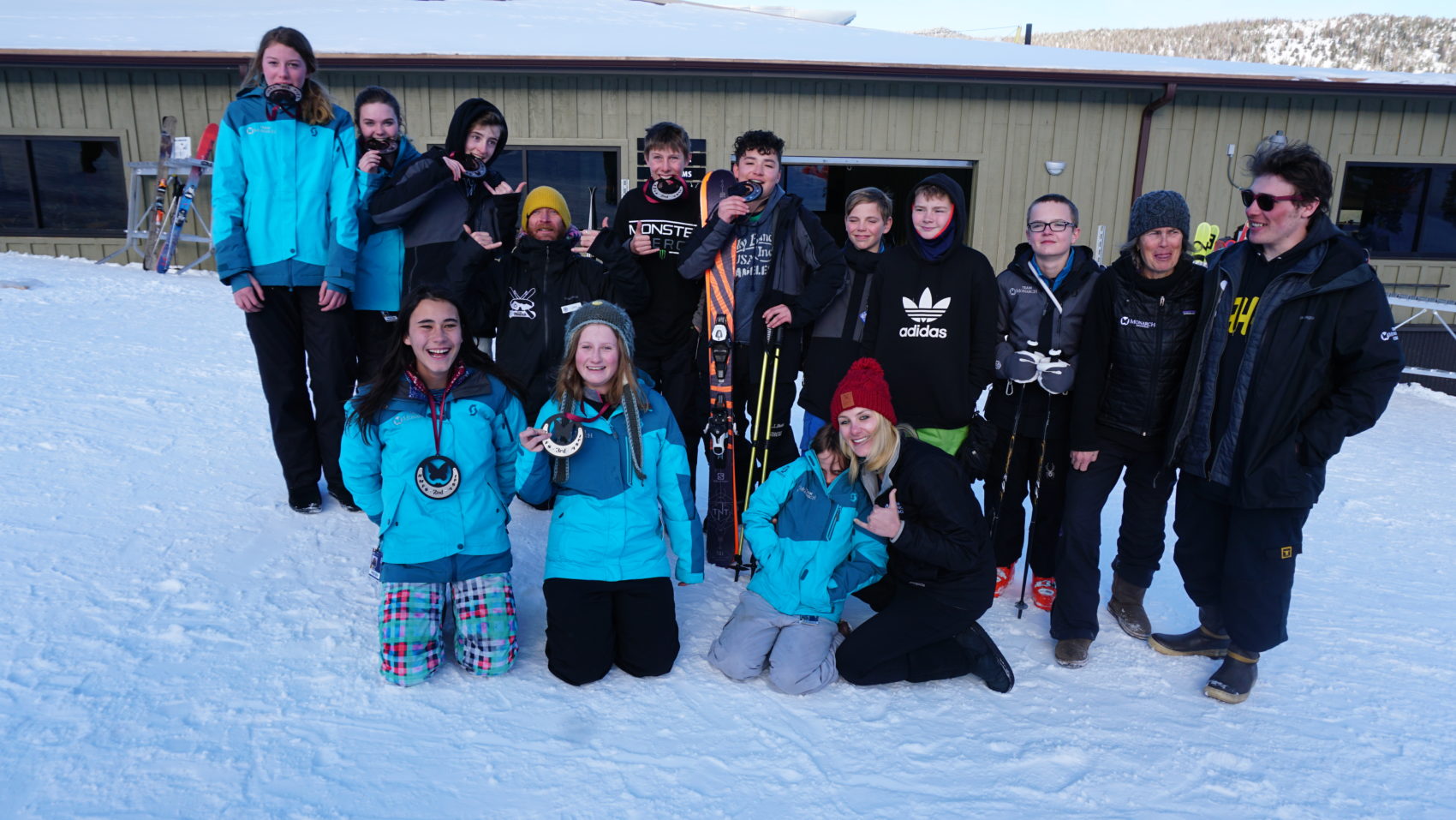 Older kids hone their skills and challenge each other in Monarch Mountain's freeride program. I grabbed a slice of pizza and headed to the "Monarch Room", an area for groups of kids to sit down and eat a meal with their instructors in a private enclosed area. There I met another member of this deep Monarch coaching staff, Marieta Nicholls, an x-freeskier who competed in big mountain and slopestyle competitions (side note, she is also a base jumper and wants to do more ski base; Shane McConkey would be proud). We suited up and headed to the lift where I met a group of older kids who ranged in age from 12-17 years old. These kids are ski passion manifested in flesh and bone. All they can talk about is getting back on the slope, what they are going to ski, and who is going to try a trick or jump off a cliff. We spent the afternoon cruising around the mountain, skiing very fun lines in amazing snow. We would stop at the top of each run, send kids one at a time, and have them focus on criteria they would be judged on in competition. We jumped off cliffs, tried tricks on side hits, and had FUN. They would yell at each other to go bigger and it made me think how solid the team chemistry was. If I knew this is what competitive skiing was like, I would have started a LONG time ago.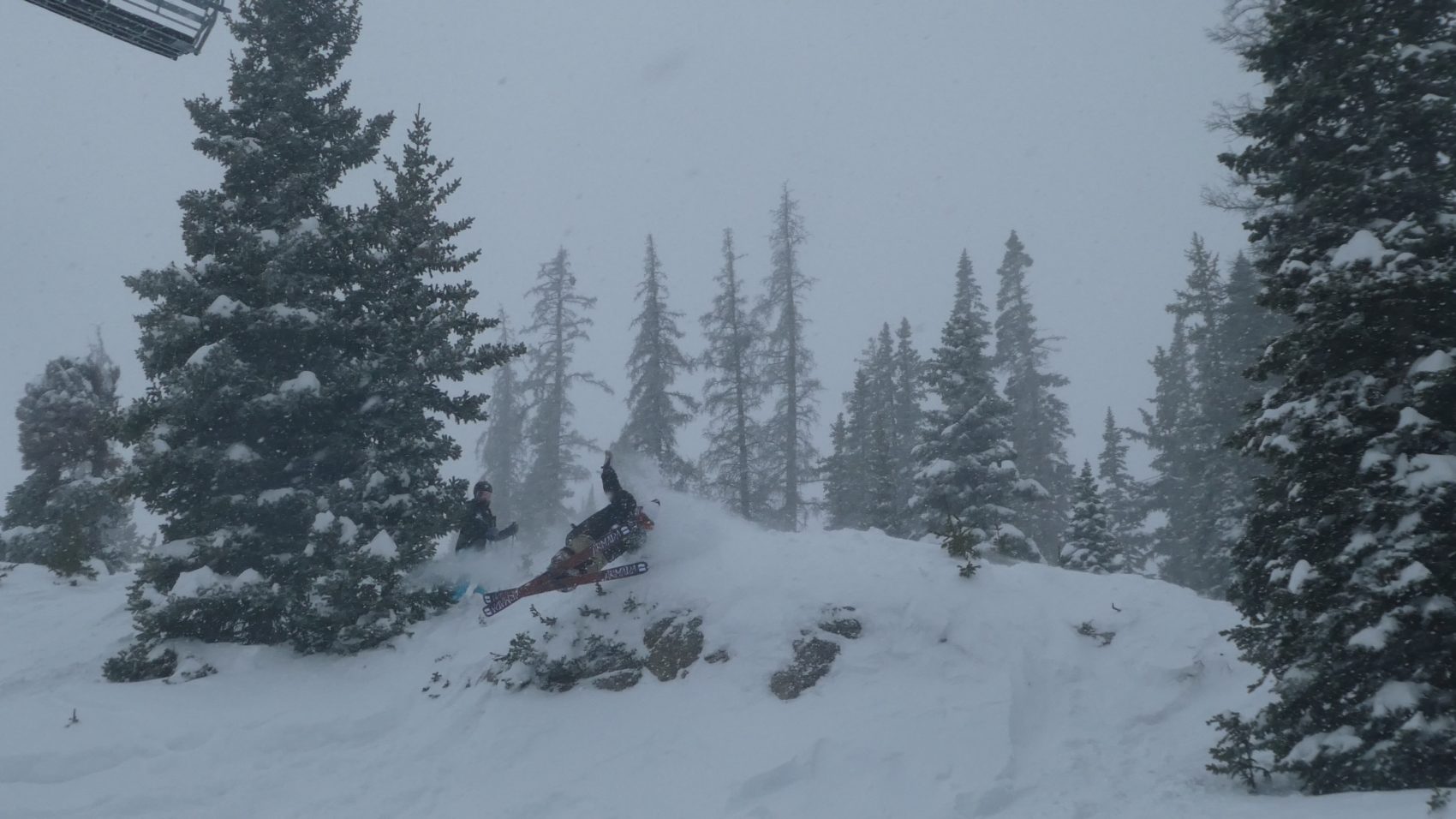 One defining feature unquestionably has to be the virtues instilled through the ski program. Though the day was spent with the whole team, I would ride the lifts with the coaches and pick their brains about everything. I found myself sitting on a slow double chair with James, one of the big mountain / freeride coaches. As soon as we introduced ourselves, we started to dive deep into an area of the program that had not initially occurred to me. James is a young 20-something year old from Salida and a product of the Monarch Mountain ski programs, which is evident in his strong skiing ability.  James expressed how the program had a profound impact on his life though not only getting out of the house and skiing but though the values it had instilled in him. Discipline, goal setting, confidence building, manners, and (most important) learning to have fun by practicing appreciation.
Discipline is created through repetition of skiing with coaches. Kids work closely with the coaching staff to focus on technique so they can master their skills. 
Goal setting is apparent when coaches ask their students what they are trying to accomplish in various time frames (season, single run, competition). 
Confidence building though a little bit of healthy peer pressure. Cheering for your friends to jump off a cliff or try to spin their first 360. Its comradery that builds confidence; the "you got this" mentality.
Manners are created through constant interaction with adults and other students. This is how we treat each other and our peers. Not just on the mountain, but also in life.
Learning to have fun through appreciation was probably the least evident to me and is something not a lot of people ever learn. Gratitude over entitlement may be a better way of putting it. Keeping a positive mindset and understanding you could be doing something other than skiing. Kids learn they should be grateful for the opportunity of skiing and not entitled to it. 
Programs are not just for kids… Adults can have fun too with Monarch Seasonal Programs! Monarch Mountain has done a fantastic not only with incorporating programs for kids but also for adults! Are you looking to hone your racing skills? Or maybe you just have the need for speed and want to clip some gates in the afternoon. Are you an advanced telemark skier looking for some pointers? Or someone who has been thinking about freeing the heel for the first time? Looking to smash bumps, jump off cliffs, rip some steeps, or just drop a hip going Mach 1? Monarch has you covered with single classes starting at 60$ for an afternoon session (1-3 PM). That's like the equivalent of a 3 drink tab in Vail! 
Are you looking to make friends and learn some skills? Join Team Monarch! If my candid experience wasn't enough for you, and you are more interested in the costs and numbers, here it is! Monarch has separate groups for children age 3 all the way up to 17. Caterpillars (ages 3 & 4) run from 9:45 – 11:45 and are a fantastic way to introduce your child to the sport. Butterflies (ages 5 & 6) get more comfy with the hill while parents get tips on how to help along the way. Competitors (ages 7-16) are on the competition squad and train for success. Explorers (ages 7-16) advance their skills in a non-competitive setting and focus on the fun and mountain etiquette. Jr. Patrol 1 & 2 (ages 13-17) learn what it takes to be a ski patroller; medical, rope, avalanche, toboggan, and beacon skills are taught while focusing on improving ski ability (so cool!).
Check out availability and prices on Monarch's site. 
Looking back at the totality of the experience, I was incredibly humbled not only by the generosity of Monarch for inviting me down but by what I learned while self-reflecting on the 3-hour drive back to my home in Vail. Mountains are MAGIC. They bring together people to unite for one common goal, FUN. What sometimes gets lost in the rat race of a powder day are the fundamental reasons why we are all out there skiing. However, these fundamentals of fun and family are emboldened by the dedicated coaching staff at Monarch Mountain every day. These invaluable characteristics are instilled in the people they teach. These are the virtues that make skiing the great sport that it is; mountain vistas, fluffy powder snow, good friends, and people that care. 
Bottom line, Monarch Mountain's ski programs have all the ingredients for life-defining moments facilitated through the sport of skiing.