After 7 long years, the drought is officially over in California.
According to the National Drought Mitigation Center, the state experienced some form of drought for 376 consecutive weeks.
In 2017, California experienced plentiful precipitation, but it wasn't enough to alleviate the drought.
This winter has delivered to California, so much so that it's eliminated drought conditions, but nearly 7% of the state remains 'abnormally dry.'
"With the end of the statewide hydrologic drought from 2011 to 2017, the Pacific Institute Drought Response Team is no longer providing monthly drought updates. We will continue to work toward sustainable water solutions in California and beyond. Continue to follow our work on www.pacinst.org."

– Stated Pacific Institute on their website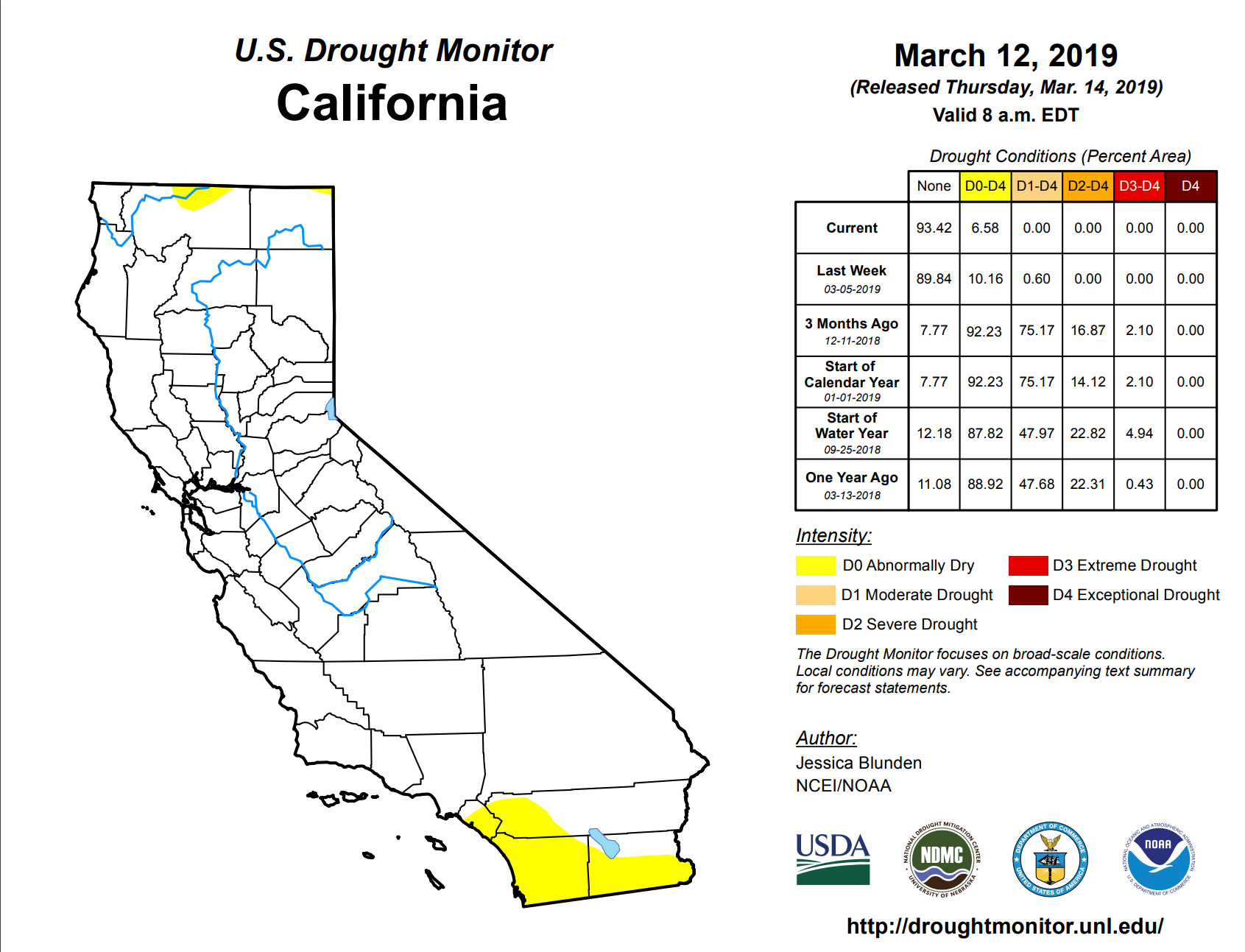 The drought officially kicked off in December of 2011.
While these stats may seem simple, they're a sign of relief for those in California.
Stats:
Population In Drought: 

0

Population In Abnormally Dry Areas: 

5,813,000
The Sierra Snowpack is reaping the benefits of all this precipitation.
Substantial snowfall is currently sitting in the mountains, which will lead to some serious run-off this spring.
On top of that, Lake Tahoe is currently sitting pretty when it comes to water levels.
All in all, the water situation in California is headed in the right direction.