The Siskiyou County Sheriff's Office (SCSO) responded to two incidents on Mount Shasta, CA Thursday involving injured or endangered mountain climbers stranded at high elevations and in need of rescue, reports KDVR.
21-year-old climber Collins Bakasa from Hayward, California was the first call after he slipped and broke his leg near Avalanche Gulch, at about 12,000 feet. USFS Lead Climbing Ranger reached the injured and transported him to Lake Helen. CHP's helicopter crew responded and successfully airlifted the man from Lake Helen to Mercy-Medical Center in Mount Shasta, where he was treated for his injuries.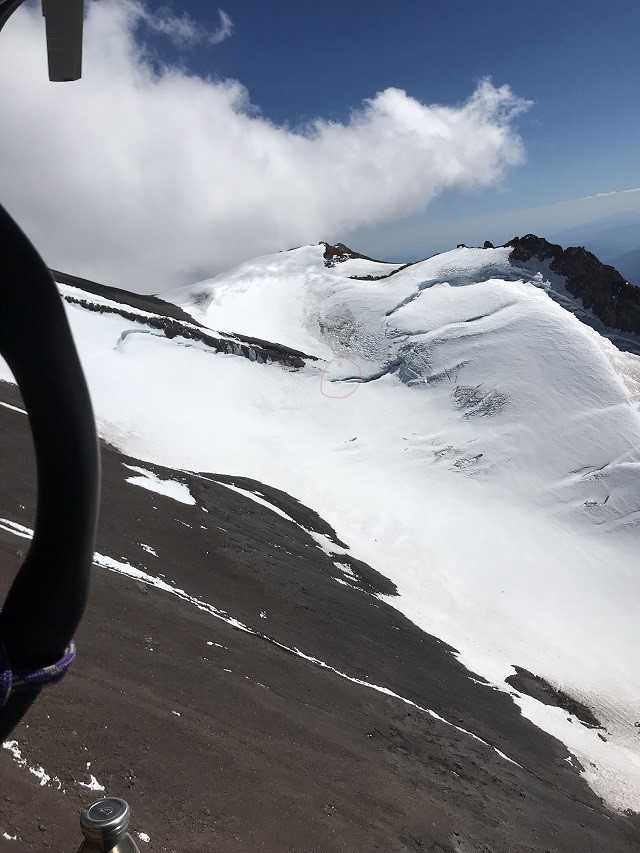 Later that same day, deputies received a second call. A climber had slipped and fallen into an ice cave (crevasse) at 12,000 feet on Casaval Ridge, near Whitney Glacier. Abiline Bushong, 31 who was walking the 448-mile Siskiyou Peaks Trail, couldn't move and was in danger. She was rescued by CHP's helicopter crews and taken to Mercy Medical Center in Mount Shasta for treatment of minor injuries.
"Yesterday was the most intense day of my entire life. I fell 20-30ft into the crevasse and landed on a small shelf surrounded by three ice tunnels. They were black, and if I'd gone down them, I never would have come out. Somehow I had cell service in the crevasse. Everything that happened was a miracle. It's an experience I will never forget. My appreciation for wilderness is greater than it has ever been. And as for the trail, it was amazing!" Abbi told author Aria Zoner.
According to a post from Aria Zoner, Abbi made the mistake of going down Whitney Glacier, instead of down the West Face, the correct route.
I knew she'd gone down Whitney Glacier, and that the picture was showing Shastina on the left, instead of the right as it should've been. To understand, clockwise around the mountain, Whitney Glacier sits at 11 o'clock, while the West Face, the correct route, is at 8. Casaval Ridge, where it turns out she was rescued, sits at 7 o'clock.
Both rescued climbers are doing well and are expected to be released from the hospital.