Offers a Great Outdoor Family Adventure that Adheres to

 

New Social Distancing Rules, Including Private Family Climbing Pods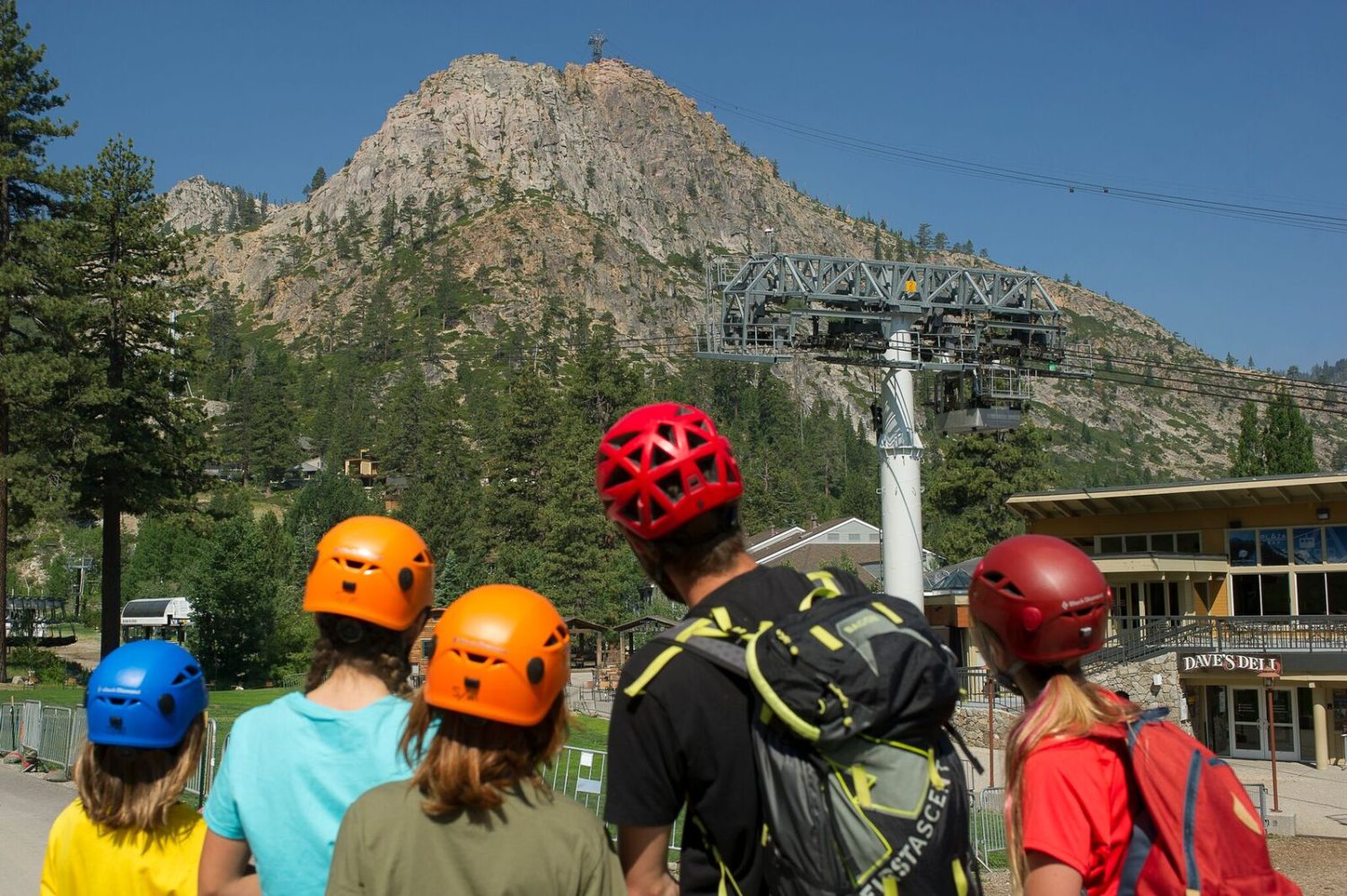 Alpenglow Expeditions, one of the leading mountain guide companies in the country, has re-opened the Tahoe Via Ferrata, its popular assisted climbing routes at Squaw Valley Resort that lets novice climbers safely ascend an 800-foot vertical Tram Face and take in breathtaking views of scenic Olympic Valley. Tahoe Via Ferrata participants clip onto a series of steel cables and follow an experienced guide along the route with no risk of falling off.
The operations team at Alpenglow Expeditions spent several months developing a re-opening plan that would adhere to new health regulations, including social distancing while maintaining the climb's safety and integrity. The modified course spaces participants along the route and requires everyone to use gloves and facemasks. Other health and sanitation protocols have been adopted as well, all designed to keep group participants safe.
"Our new, modified, Via Ferrata program lets adventurers of any skill level experience the exhilaration of real climbing while being mindful of the current health mandates. Right now, we've changed our activity pricing to make small private groups more affordable, so family and friends, who may have been isolating together, can take advantage of a unique outdoor adventure together."

– Alpenglow Expeditions CEO, Adrian Ballinger
Currently, Alpenglow Expeditions is only offering private group activities. Open-enrollment climbs will not be available until June 13.
Private Tahoe Via climbs are professionally guided and can accommodate up to six participants per group. This option lets thrill-seekers enjoy the company of their own crew while having the undivided attention of an experienced guide. 
Prior to ascending, all guests, guides, and staff will have to pass a mandatory health screening test. Guests who do not pass the health screening will be given full credit towards a future expedition. Alpenglow guides and staff who don't pass will not be able to resume working until given medical clearance.
Adventurers should also note that various local shelter-in-place orders are in effect nationwide, so they should check on any travel restrictions before planning a Tahoe Via Ferrata visit.
"After weeks of being cooped-up, everyone's looking to enjoy the great outdoors again with family and friends. With its stunning views and accessibility to all experience levels, the Tahoe Via is a fantastic way to safely enjoy a memorable and fun outdoor adventure."

– Logan Talbott, co-owner of Alpenglow Expeditions
For more information and to book a Tahoe Via Ferrata adventure visit: https://tahoevia.com
Alpenglow Expeditions is a Lake Tahoe-area based guide service that offers professional climbing adventures around the world to all levels of enthusiasts.