Snowboarding Icon Jeremy Jones Kicks Off the Series on December 8th. 
On Thursday, December 8th,  Alpenglow Sports welcomes snowboarding icon, environmental advocate, entrepreneur,  and now author – Jeremy Jones – to Olympic Village Events Center at Palisades Tahoe to kick off the 17th Annual Winter Speaker Series hosted by Tahoe Mountain Realty. With over 3,000 in-person and 35,000 online attendees annually, the 17-year-old Alpenglow Winter Speaker Series has become one of the premier North American forums for adventure storytelling and community gathering. Five times per winter, a premier outdoor athlete presents an inspirational tale of adventure, creating a forum for motivation and inspiration. Past speakers of the Winter Speaker Series include Lynn Hill, Hillary Nelson, Tommy Caldwell, Emily Harrington, Cody Townsend, Alex Honnold, Adrian Ballinger, and more. Every show is free to the public and all ages are encouraged to attend.
Following Jeremy, the 2022-23 season is stacked with a lineup of awe-inspiring athletes including Adrian Ballinger, Brette Harrington, Anna Pfaff, and Dave Nettle. Each show will be presented in person and online in a virtual capacity on Alpenglow's YouTube channel.  
"The Winter Speaker Series has always been a platform that illustrates the importance and raw power of adventure storytelling. However, the real magic is the combination of adventure storytelling and the collective community fundraising of the series. Now that each show raises over $75,000 and over 17 years the series at large has raised over $1,000,000 for local nonprofits, we're excited to see where we can take things, all while being inspired by these world-class athletes."

– Brendan Madigan, owner of Alpenglow Sports and founder of the series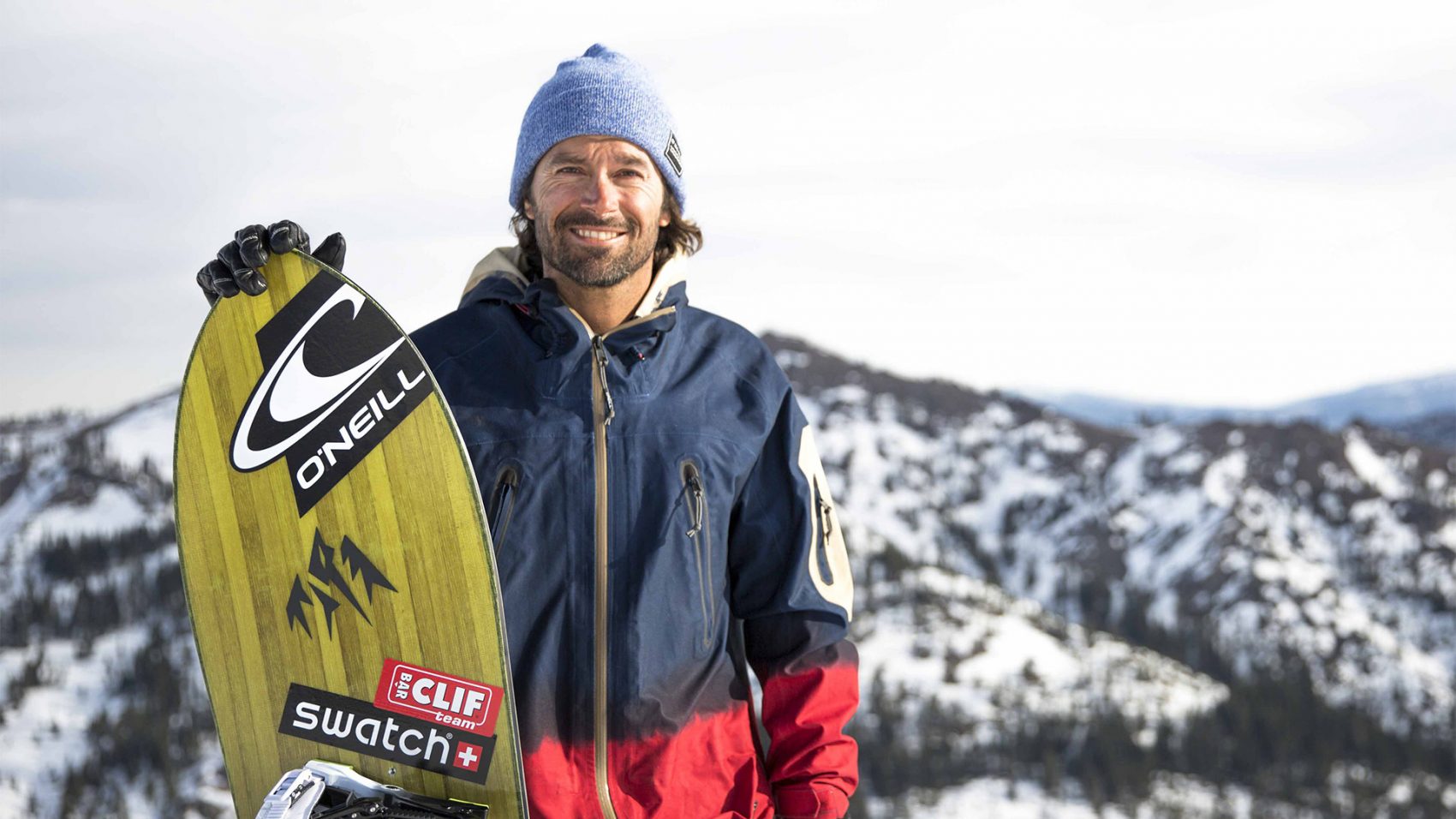 For the season opener, Jeremy Jones will present a unique and never-before-seen show "The Art of Shralpinism" based on his new book by the same title, which covers a compendium of hard-won lessons, quick tips, sound advice, and impactful stories, largely documented from journals Jones has kept over the years. Also featuring wisdom from friends and mentors, The Art of Shralpinism takes an experiential approach to contemplating mountains, snow, and adventure. Through his art, poetry, and journal extracts, Jones traces his development from racer and extreme snowboarding film star to climate activist and human-powered explorer of the deep backcountry. After the show, Jones will host a book signing of his new title, The Art of Shralpinism. 
The series will continue on January 5th with professional skier, big mountain climber, and Winter Speaker Series veteran Adrian Ballinger. In his show Third Times a Charm – A Journey to Ski Makalu, Ballinger will entertain us with the story of his third attempt in the last decade at skiing Makalu, the fifth tallest mountain in the world. Makalu, famed for its steep and technical terrain, was one of only two 8,000-meter peaks that had not yet been skied before Ballinger's attempts. After two failed attempts in 2012 and 2015, 2022 seemed like the ideal time for another try, this time without supplemental oxygen in the "new style" of 8,000-meter ski descents. However, conditions, changing ethics of Himalayan climbing, ski partners, and an unexpected pregnancy had different ideas.
In the third show on January 19th, alpinist Brette Harrington will present Versatility Fueled by Mountain Creativity. An accomplished 5.13+ trad climber, calculated soloist, expert ski mountaineer, big wall sender, and graceful mixed climber, Harrington will discuss her evolution in the various disciplines of climbing and skiing from beginner to cutting-edge professional, while highlighting her theme of the importance of strengthening weakness and overcoming mental and physical challenges throughout. Her run of accomplishments – free-climbing Yosemite's famous El Capitan, first descents in Baffin Island, and big wall climbing routes in northern Spain – is astounding even to the grizzled veteran, and truly began when she quit competing in slopestyle and moved to Squamish, British Columbia in order to chase her rock climbing dreams.  
On February 9th, Anna Pfaff will present Life's Newest Crux through which the alpinist, expedition climber, and trauma nurse will muse on the ways that her experiences and lessons learned during alpine adventures around the world have helped her overcome her newest crux in life — the loss of six toes due to frostbite after an expedition on the coveted Alaskan giant Mt. Huntington.
The series will wrap on March 2nd with renowned local guide, and series co-founder Dave Nettle, who will regale us with tales from his week-long hut-to-hut ski tour on the French Vanoise Haute Route. This hut trip, which lies mostly within the Vanoise National Park, traverses some of the most remote and dramatic high alpine glacial terrain in the Alps, despite the fact it borders one of the largest, interconnected ski resort complexes in Europe. In true Nettle fashion, he will educate and inspire, while also filling the room with the echo of laughter through stories and images of his adventures across five countries with a cast of entertaining and motivated friends. As Dave's ski mountaineering journey and narrative unfolds, we will learn that having solid friends, being flexible and adjusting plans quickly, and having a tendency towards luck is the key to successful travel, friendships, and adventures.
Giveaway and bar proceeds, in conjunction with anonymous donations by the Donor Party, traditionally raise more than $75,000 per show for local North Lake Tahoe nonprofit organizations at the Alpenglow Winter Speaker Series. Each show is dedicated to a different, hand-picked, local nonprofit, and at the culmination of the 16th annual Winter Speaker Series, the community collectively passed the $1 million raised mark. For the 2022-23 Winter Speaker Series, the five non-profit beneficiaries are Slow Food Lake Tahoe, SOS Outreach, Send It Foundation,  Sierra Senior Services, and Gateway Mountain Center respectively.
If you are planning to attend the events in person at Olympic Valley Lodge,  you do not need to register, merely show up and join the fun. Each show will also be live-streamed on Alpenglow's YouTube channel. Registration is not required, but if you sign up for each show at wildboundlive.com, you'll receive a reminder and will automatically be entered into the giveaways. For the 2022-23 season, there will be two giveaways per show. The much loved and anticipated in-person giveaway will return after a Covid-safety hiatus and will be for all in-person attendees who purchase physical giveaway tickets at the show. The second giveaway will happen on our YouTube channel the morning after the event and will include all giveaway tickets that were purchased online by viewers tuning in from afar.