Two lawsuits against Alpine Meadows ski area following the death of a skier in an inbounds avalanche in 2020 have been settled, the SF Chronicle reports.
The slide occurred at 10:16 am on January 17th, 2020 in the area between Scott Chute and Promised Land near Scott Chair at Alpine Meadows within an open area of the resort. Alpine Meadows had reported 15″ of fresh snow overnight and 25″ in the previous 24-hours. The National Weather Service had issued a Winter Storm Warning and an Avalanche Watch for the Lake Tahoe area beginning at 7 am the previous day.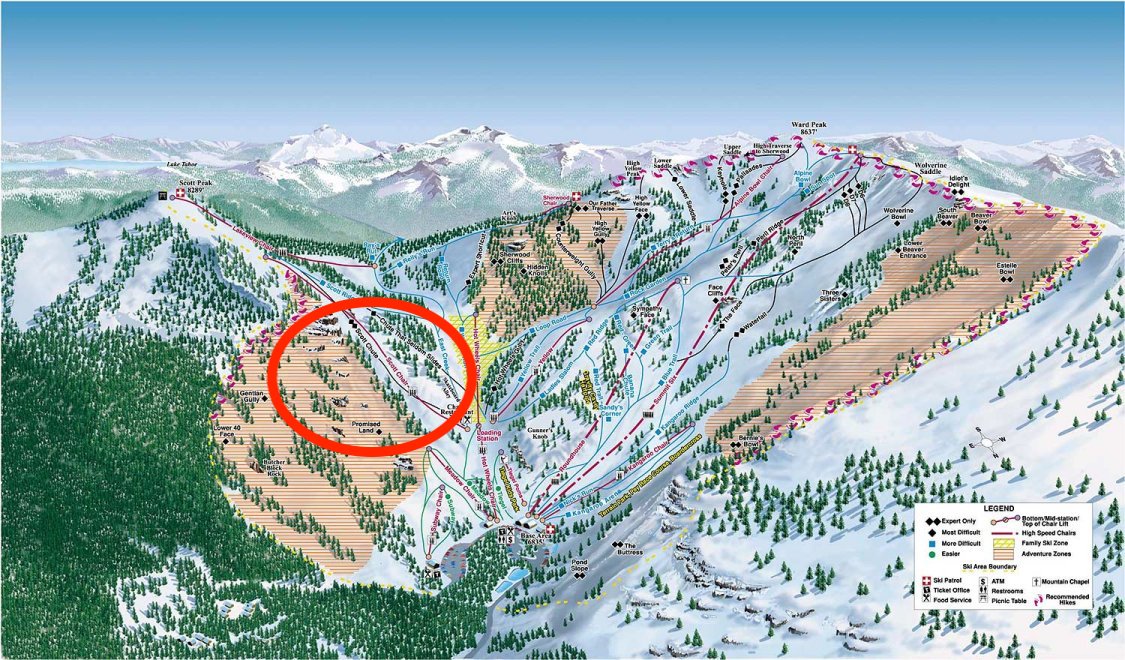 Two skiers were caught in the slide. 34-year-old Cole Comstock was killed and Kaley Bloom suffered severe injuries to his legs and lower body but survived.
Complaints were filed against the ski area in Placer County Superior Court in the winter of 2021, alleging negligence, gross negligence, a breach of contract by the resort, and a wrongful death claim on behalf of Comstock. The plaintiffs claim that the resort should not have opened the run where the avalanche occurred on the day of the avalanche due to the possibility of a slide.
Alpine Meadows tried unsuccessfully to get the complaints dismissed and instead negotiated settlement agreements with both plaintiffs in January 2022. The terms of the settlements are confidential, but both plaintiffs wanted financial compensation.
March 30th 2022 marked the 40th anniversary of the avalanche at Alpine Meadows that killed seven people and is now the subject of a documentary.
A similar lawsuit in 2018 accused Vail Resorts of negligence in the death of a 13-year-old boy caught in an inbounds avalanche in 2012. Vail Resorts was cleared in that case, leaving the family of the victim with a six-figure legal bill.