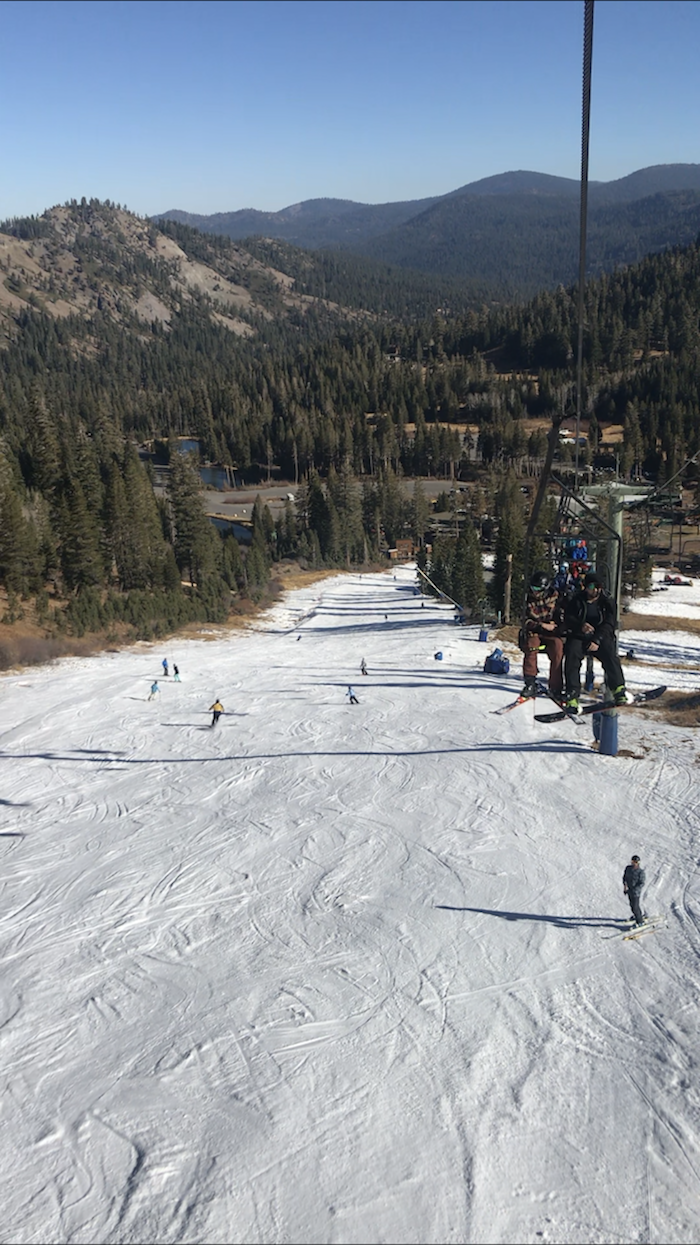 Report from November 18th, 2018
I rolled over to Alpine Meadows ski resort in Lake Tahoe, CA yesterday with a few old friends expecting to ski green circles on the Kangaroo Chair.
I was stoked to learn that Kangaroo is actually a blue square upon arrival.
The skiing was damn fun.  
This was our first day of the 2018/19 season.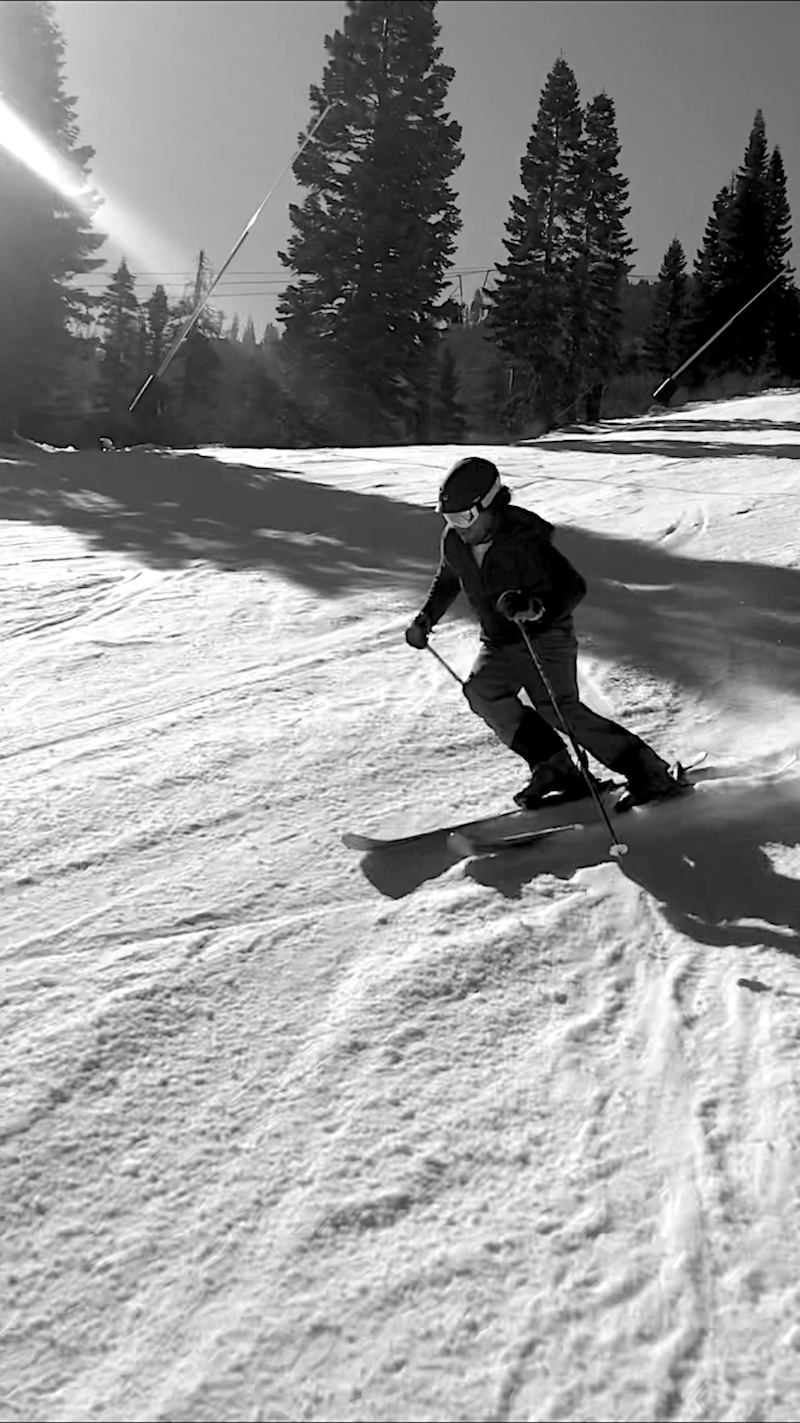 Yes, I know, not much is open and it's just fake snow – but it was still skiing and it the snow was soft and I got to see some old friends.
The run isn't long, it isn't steep, but the snow was soft and carvable, coverage was great and it really was fun.  
It didn't hurt that the weather was warm, sunny, and windless.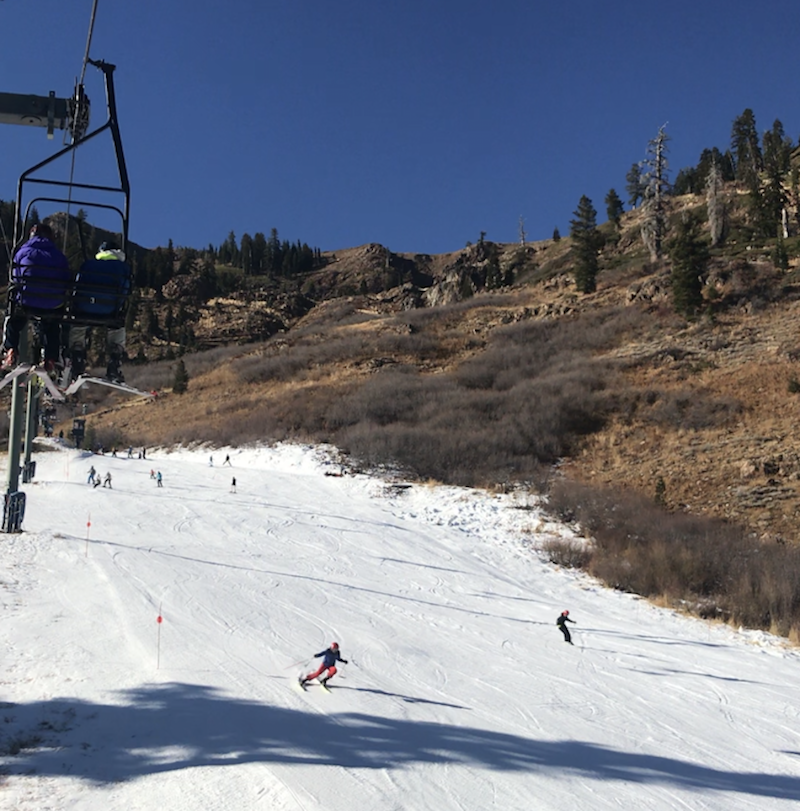 Especially if you haven't skied in a while, Alpine Meadows is worth the trip.
Oh, and NOAA is forecasting 12-30″ of snow this week…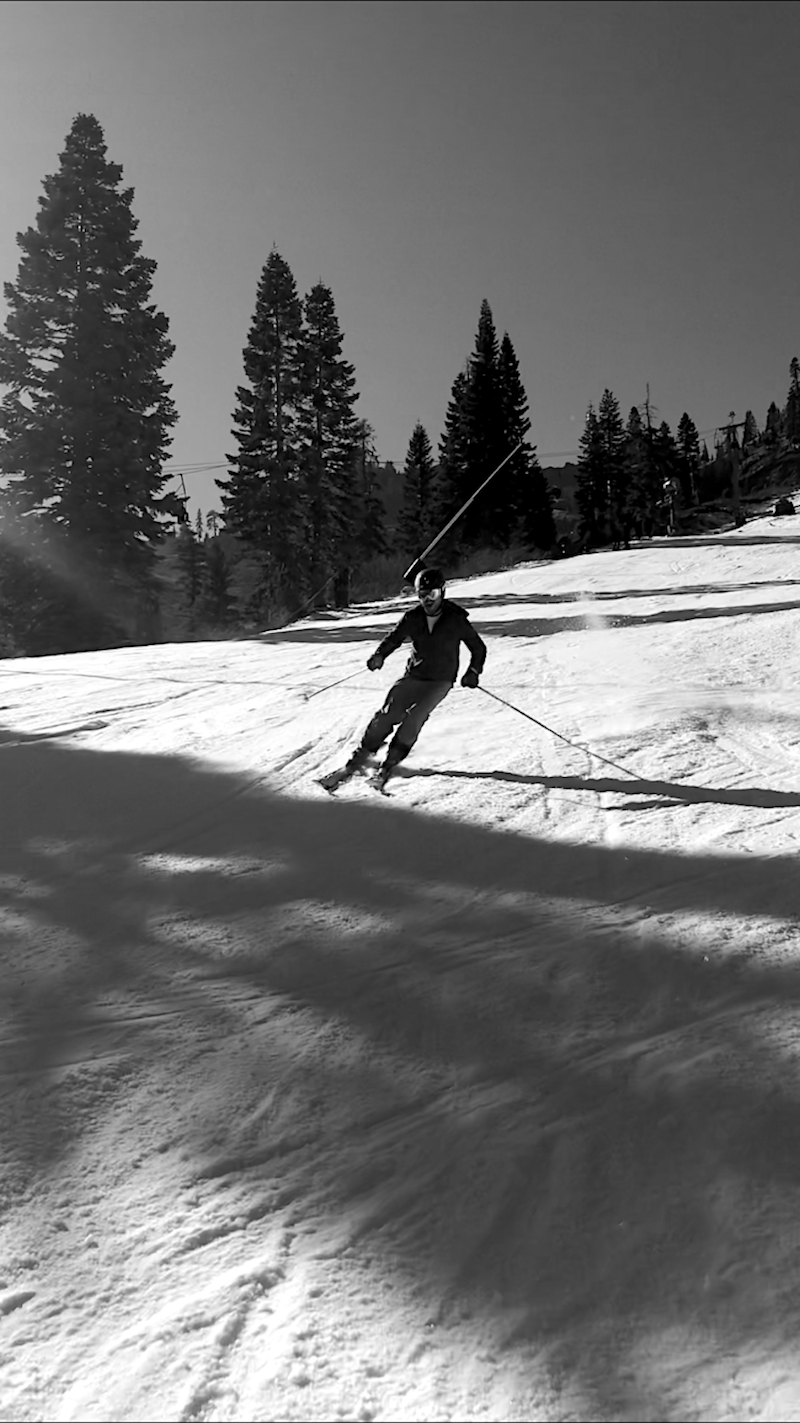 The mountain biking was great over the weekend.
We rode the Western States and Paige Meadows and both were excellent and in T-shirts.
FORECAST:
PHOTOS: