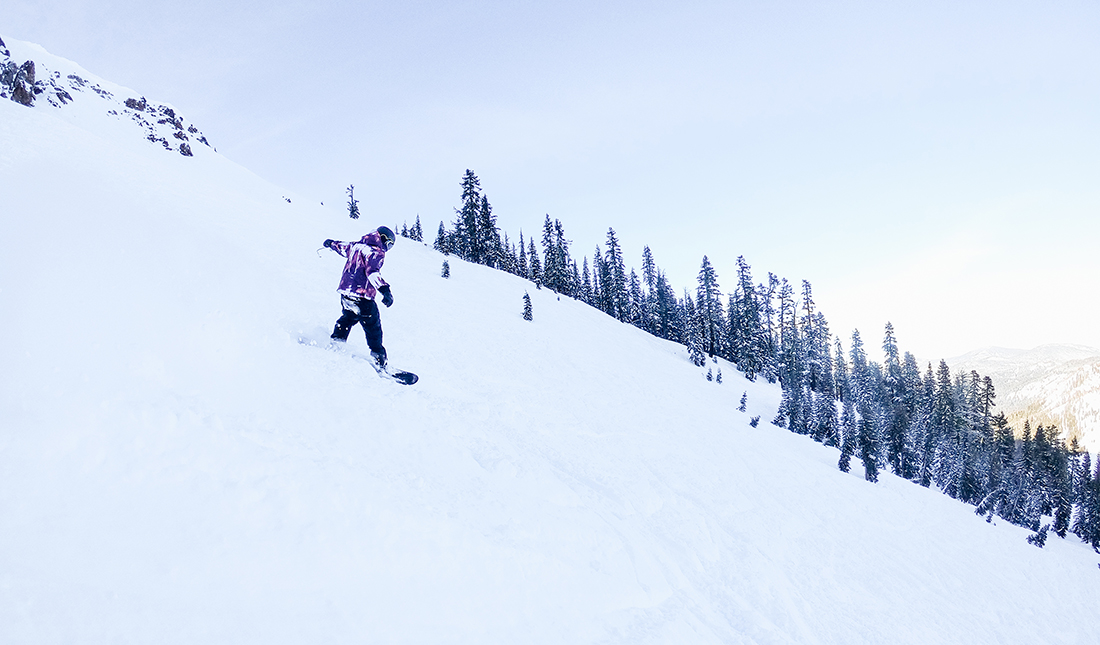 Report from Tuesday, January 22nd, 2018
Whilst Squaw Valley, CA may have stolen the majority of the limelight with their recent snowfall, the snowpack at neighboring Alpine Meadows has been building following storm after storm this January, and conditions are awesome right now.
With over 200" of snow so far this season, and 64″ in the past 7 days alone, Alpine is currently reporting a base of 109".
Tuesday was a beautiful bluebird day, all runs were open, and the mountain was seemingly empty – the holiday crowds had departed and there weren't any lift lines. Arriving just after 10.30am (we'd driven up from San Francisco that morning), we started the day by heading over to Lakeview, and the trees down Outer Limits, before heading over to the backside to get some laps on Sherwood. The conditions on the Face were great, and in the trees, there were still some fresh powder stashes to be found.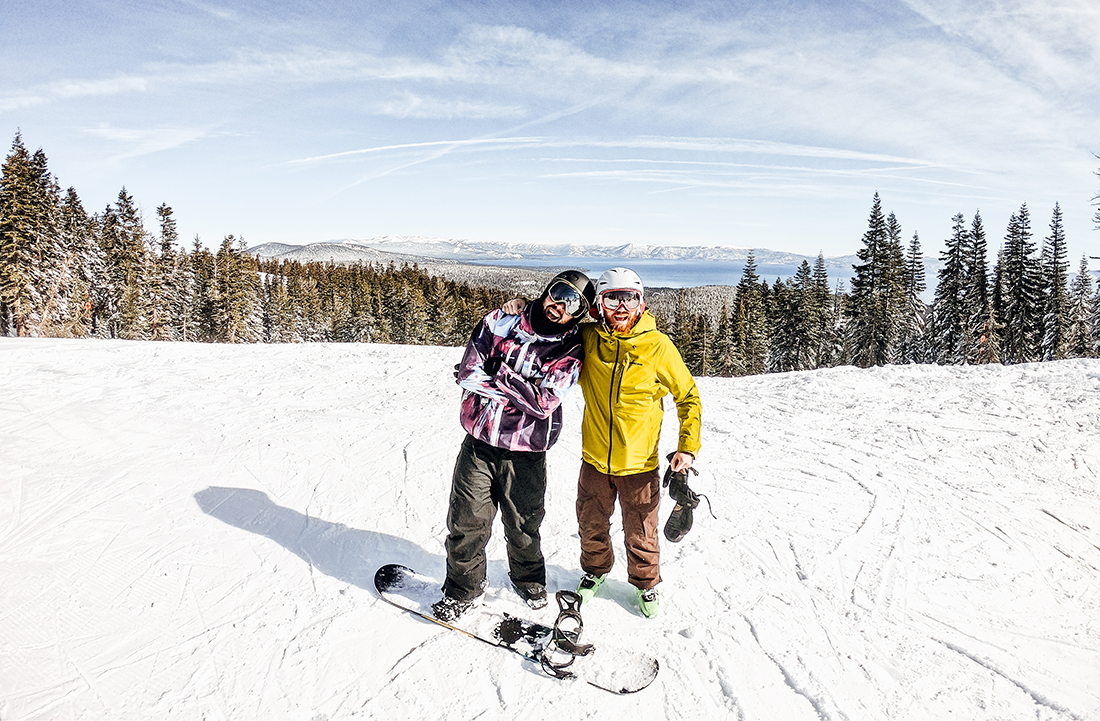 After stopping by the Ice Bar for a quick recharge, we made our way back to the Frontside, via Scott Chute and the trees of the Promised Land. Despite being relatively tracked out, it was still a lot of fun and well worth riding!
Back to the Frontside, and despite strong winds at the top of Alpine Bowl, the skiing was excellent – it felt like we had the mountain to ourselves. And once you got off the crest, the wind wasn't even a factor. Lucky for us, Summit Express, which was on wind hold for the majority of the day, started running at about 3.15pm. We managed to squeeze in a few runs through Wolverine Bowl and the trees by Waterfall (possibly my favorite runs of the day), before finishing up and heading back to the lights of SF.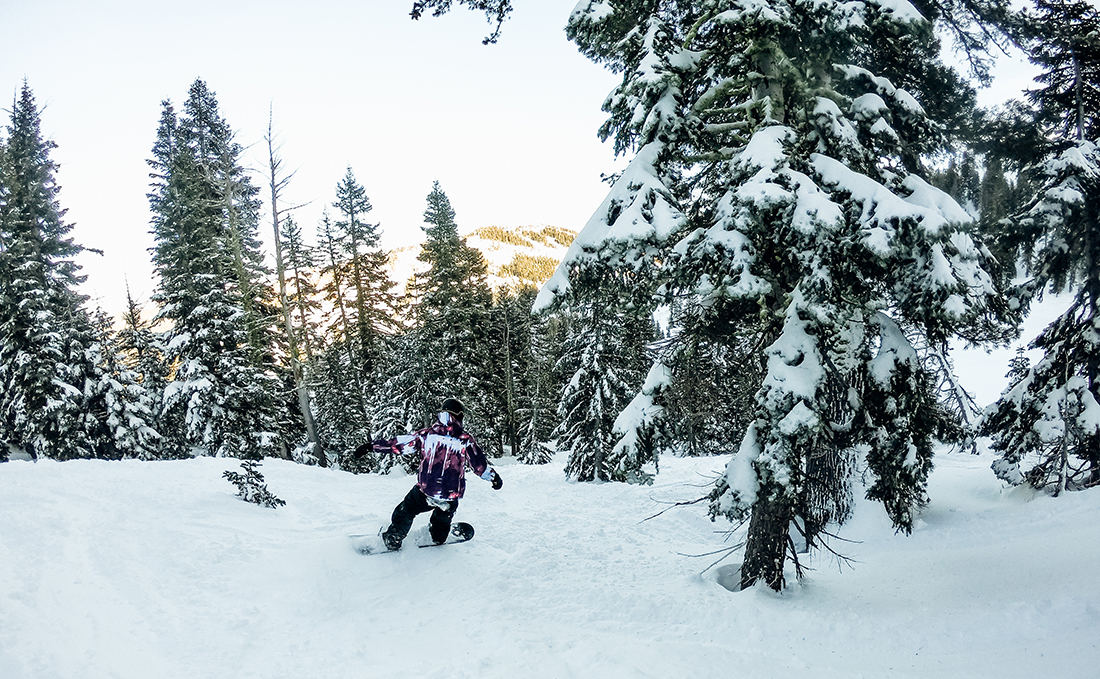 Conclusion: There's absolutely no need to own your own mountain when you can ride Alpine on a weekday with your buddies!