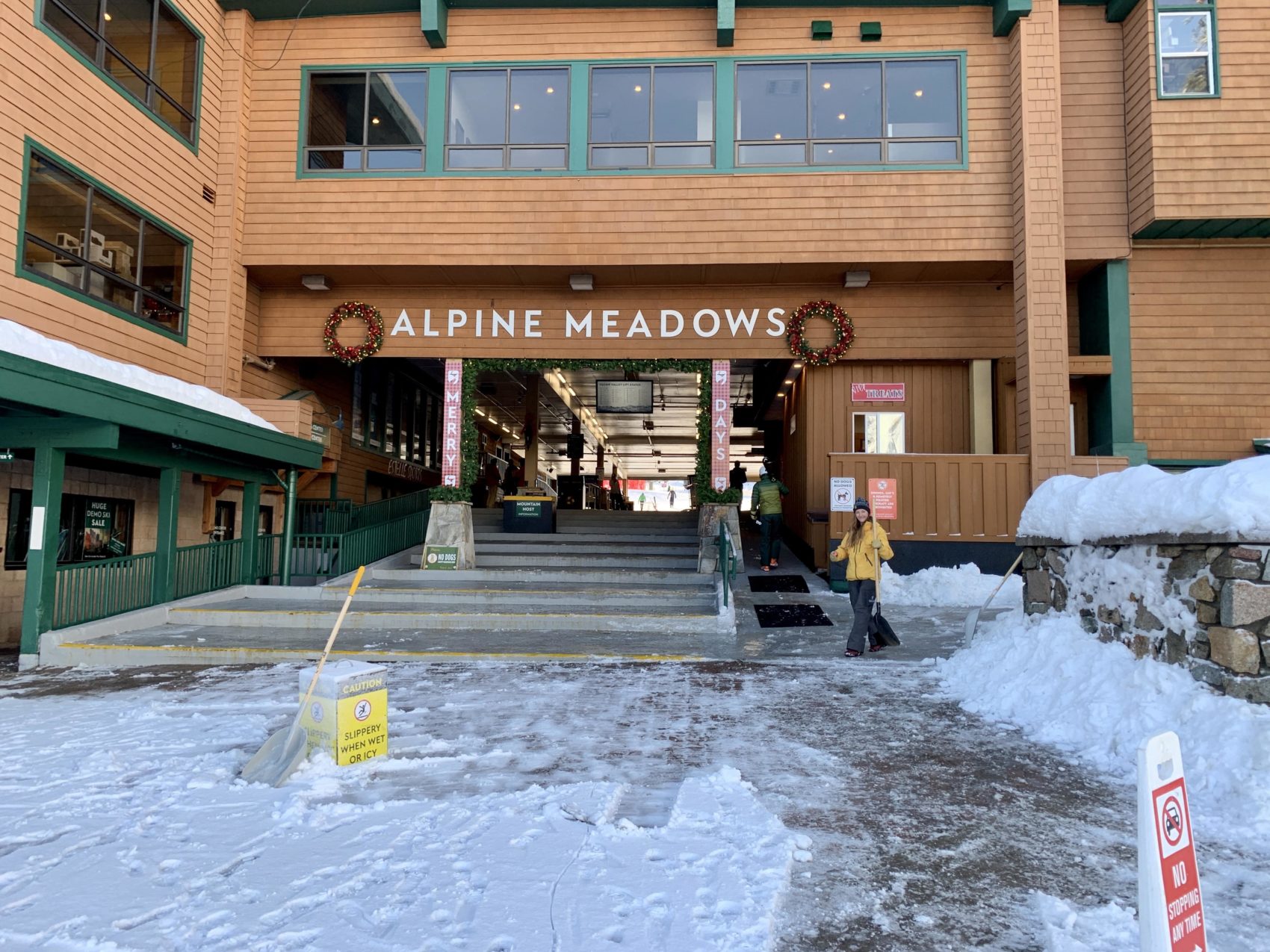 Mother Nature has been putting the pedal to the metal here in California to make up for the brownouts we saw in October and early November. What was a barren patch of snow in a sea of brown at Alpine Meadows has now blossomed into an early season snowpack at 211% of normal. While not quite in full season swing, the mountain brought the goods today if you're ok with hot laps on the lower half of the mountain with a nice dusting of fresh on hardpack.
Running the staple Roundhouse and the new Treeline Cirque gave access to mostly intermediate terrain and a few of the shorter black diamond play areas located on the lower half of the hill.  Morning laps on the fresh layer on Werner's Schuss didn't get beat up until about 10:30 rewarding those who woke early and got their hustle on.  As with most of Alpine, a simple traverse allowed you to find at least a few turns in untracked to slightly tracked snow. Alpine is known for rewarding those who color outside the lines, even if the lines are only a gully away.  The Face, Face Cliffs, and Waterfall provided these such rewards as the California sun did what it did best and shined on for a bluebird-ish day.  Though not long, the turns were a nice frosty consistency that allowed you to let 'em run as long as you were paying attention.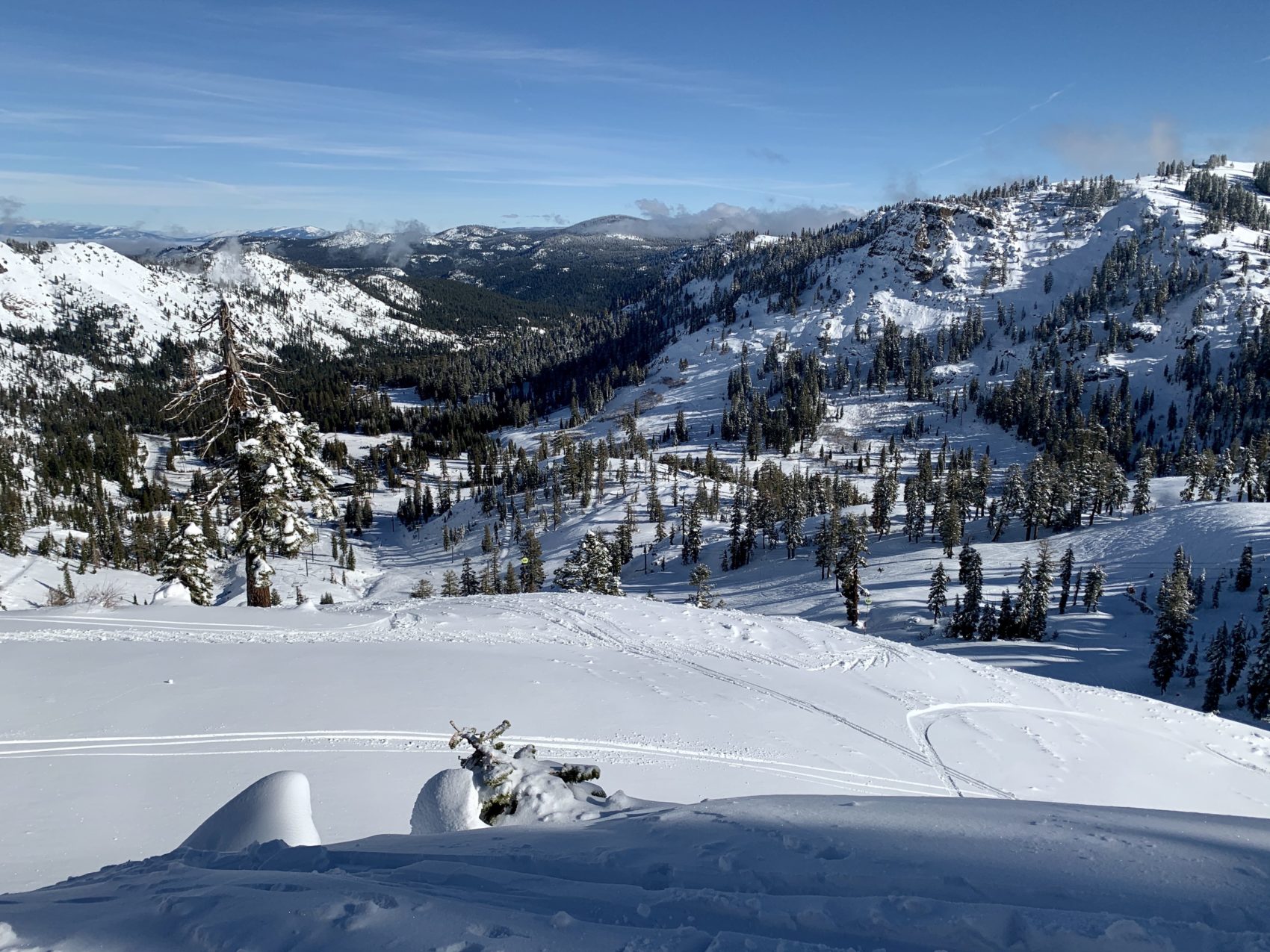 Treeline Cirque, built to help with frontside loading speeds and speedier backside access also came to play today.  Staying shady most of the day, the cold snow allowed for a lot of fun in the Hidden Knolls area, which is now right under the new extension of the chair. Though not long, the playfulness of the pillowy knolls let the kids have some fun today.  The area with its natural features rides like a steep and deep park with many big and small hits.  There was enough snow to fill in some choice lines along Art's Knob and those were the most challenging turns of the day with rock still exposed.  The runout on Weasel was wide open and gave you a chance to test the early season carves albeit only for a short while.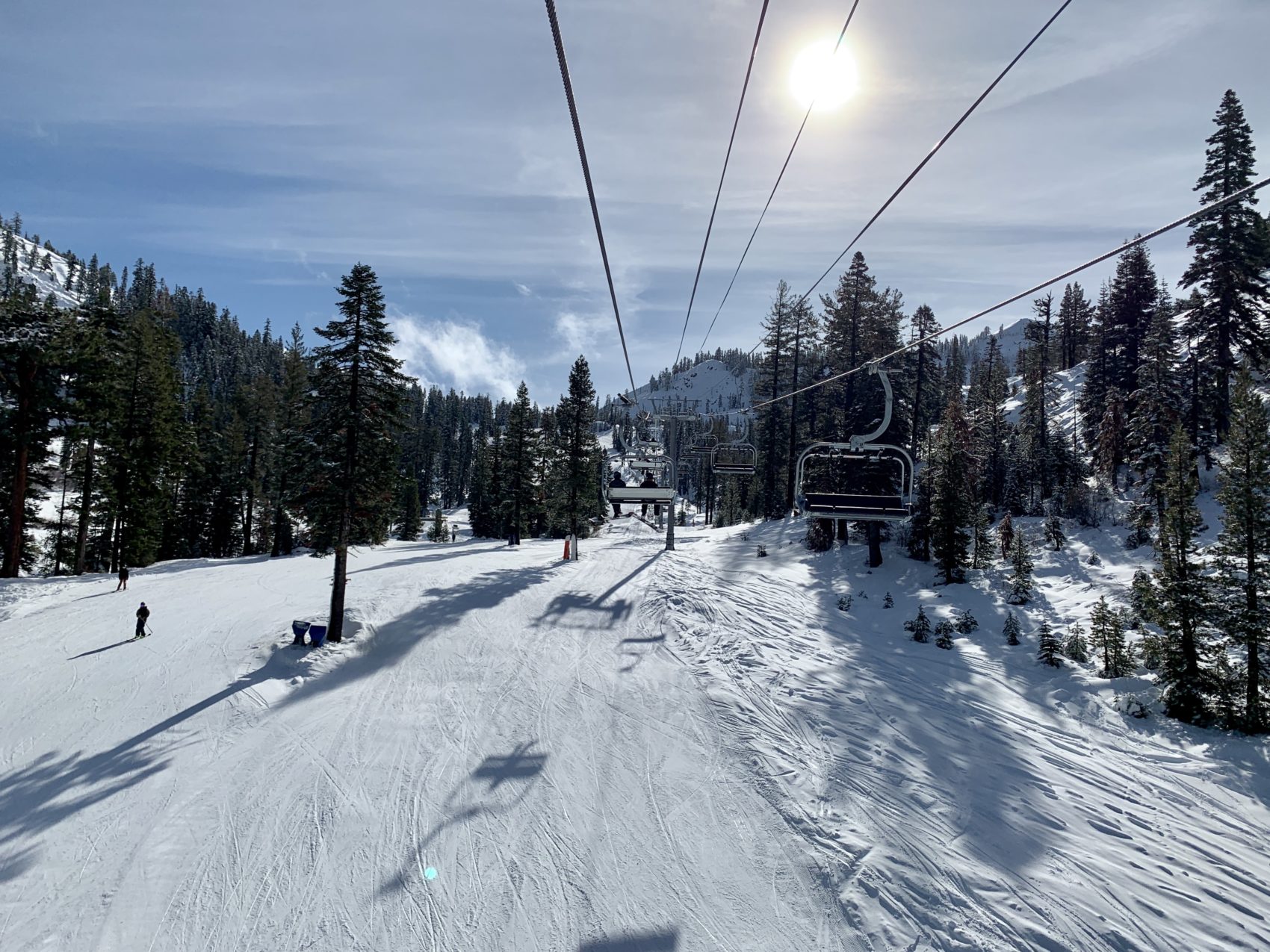 Where to next for Alpine?  The resort is hoping to open Summit on Monday, after this weekend's storm. You couldn't help but look up at the manicured groomers and powdery smooth-white off-piste lines waiting to be had. With a new storm front approaching, you can be sure the lower mountain will be a blast, rapid-firing run after run, and if the conditions allow the upper mountain is waiting for the 19/20 coming out party.