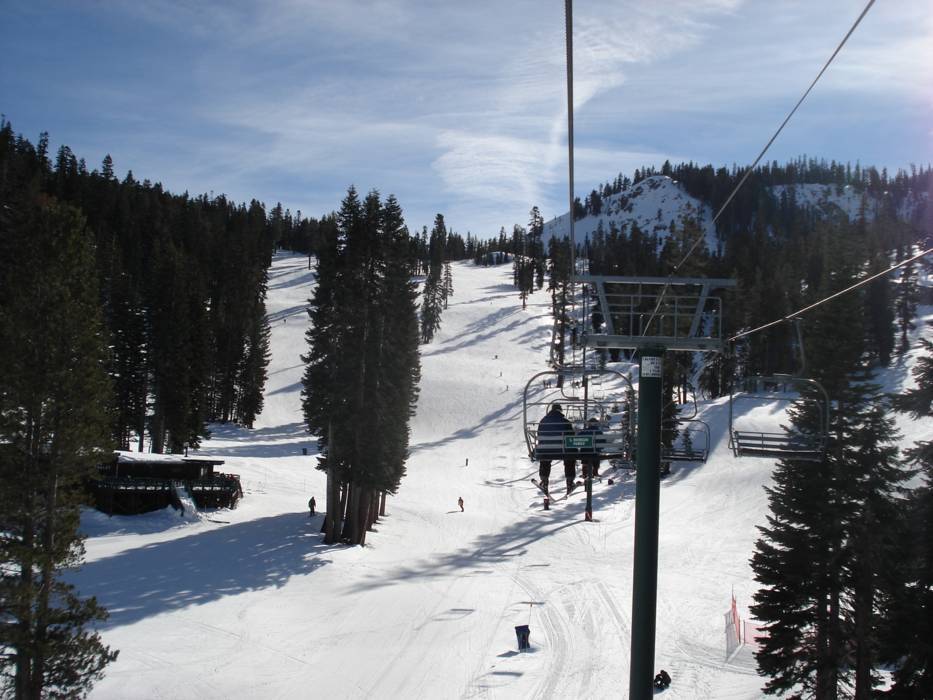 Alterra Mountain Company announced earlier this week that it plans to invest $181 million in capital improvements across its 14 North American mountain destinations for the upcoming 2019/20 season.
In California, Squaw Valley Alpine Meadows will replace the Hot Wheels triple chair with a detachable quad. As part of a $17-million capital investment at the resort, $10-million will be spent on the ~5,000-foot lift. The new chair will offer an offloading opportunity at the current top terminal site, and then chairs will continue one minute further to Sherwood Ridge for direct access to the backside of Alpine, shifting a total of 2,400 skiers per hour between the three stations.
"The new lift will benefit the Alpine Meadows experience on many levels," said Ron Cohen, president, and chief operating officer at Squaw Valley Alpine Meadows. "Terrain currently served by Hot Wheels is frequently used by learners and ski and ride school as the next progression after the beginner terrain in the base area. A detachable lift will make loading and unloading much easier for these groups, and the ride time will be more than cut in half. Alpine Meadows is a fantastic place to learn how to ski, and I am proud that we are continuing to foster that quality."
Construction of the Alpine chairlift will begin this spring, as soon as conditions allow. Squaw is also adding new rope tow and carpet lifts in the High Camp area to further improve beginner options and skier circulation.