Brought to you by Alpine-X
The future of competitive snowsports has been revolutionized by a business endeavor striving to create more attainable access to snowsports for all demographic groups in North America. Creating equal opportunity to experience the joy of snowsports, Alpine-X, a developer of indoor snowsports facilities, is working to build a broader, more inclusive community of future athletes and snowsports participants. Through this innovative approach, Alpine-X hopes to expand the pool of potential athletes by providing access to skiing, snowboarding, and other snow sports to individuals limited by resources or geographical location.
The visionary approach behind Alpine-X's initiative includes opportunities to tap into next-gen talent that would otherwise remain unlocked. Through a collective goal to create unique, experience-based indoor snowsports facilities that are widely available to a greater community, athletes of all backgrounds will have an opportunity to consider the competitive world of snowsports. As a traditionally expensive and exclusive sport, only a minor slice of the population has had access to the funds and resources required to enjoy skiing. For as long as ski culture has existed, so too has the idea of it being reserved for the wealthy, most notably in the world of ski racing. That notion continues today more than ever, as recent reports suggest that a junior ski racer should expect to spend nearly $500k before turning 18 years old. Shining light on the issue at hand, Bode Miller, the most decorated male American alpine ski racer, relates to the financial struggle he faced at a young age.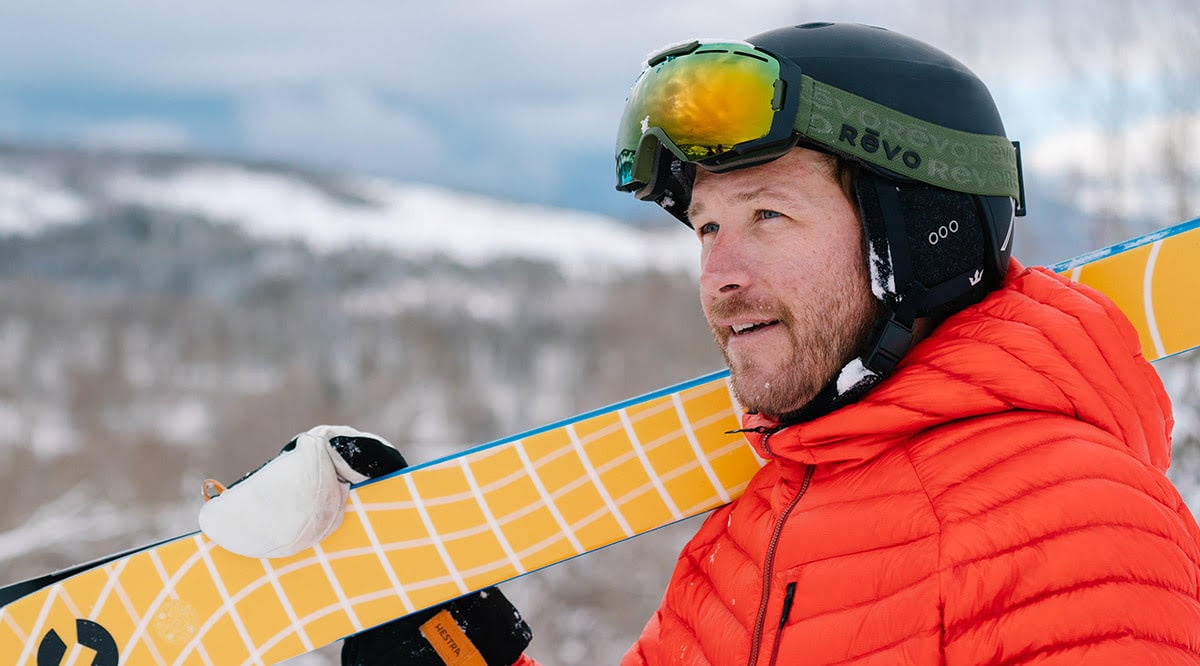 Though Miller's success story can be credited to his natural talent, hard work, and allegiance to the sport, his career dates back to his humble upbringing. Living with his family in rural New Hampshire, Miller was raised in a small log cabin with no electricity or indoor plumbing. He spent his early childhood years living on a 450-acre plot of land where he was homeschooled until the third grade. It wasn't until he started attending public school that he decided to apply for and later earn a scholarship to a ski racing academy, Carrabassett Valley Academy. Changing the course of his future, Miller took advantage of his resources and has since gained widespread recognition for his skiing career success story. 
Recognizing the potential to open the door to new talent, Miller seized the opportunity to team up with Alpine-X to widen the talent pool. Without the financial assistance and scholarship opportunity offered to him at such a young age, a great talent would have never entered the ski racing world. Given the current state of the ski racing culture, it is hard to ignore the apparent gap forming between all-star veterans and the talent rising in the future generation. Looking closely at the athlete development within competitive snowsports in the United States, the infrastructure requires excessive funding and resources to support an elite selection of high-level athletes. The financial burden of involvement in the sport has created a crisis as far as the lack of fundamental skill development in the U.S., significantly reducing the number of kids competing and, in turn, the overall talent pool. 
While this palpable dilemma creates a disconnect between the potential talent and available resources, the success story from one modest mountain in Richmond, Vermont, proves otherwise. A small but mighty family ski area, known as Cochran's, has proudly made a name for itself through its deep Olympic legacy. Family-owned and kept alive through the loyal community of local skiers, Cochran's Ski Area stands behind its mission "to provide area youth and families with affordable skiing and snowboarding, lessons and race training, in the Cochran tradition." Realizing the challenges and costs involved in such a highly sought-after sport, the non-profit organization created not only a homely mountain for families to enjoy but the training grounds for many future Olympic athletes. 
In the hopes of achieving a similar goal, Alpine-X is developing 20-plus destinations offering indoor snowsports facilities in major metropolitan areas across North America. With sustainability in mind, each ski dome will feature facilities centered around skiing and snowboarding, tubing, snow play, and other low-skill activities. As part of the athlete development aspect, the venues will also host competitions, as well as regional and national events. In addition to creating more geographically accessible locations, the day tickets at Alpine-X will be much more cost-friendly thanks to year-round access versus seasonal limits. The expectation is that creating more accessible, affordable, and fun activities in the ski industry will attract a broader group of individuals and future athletes.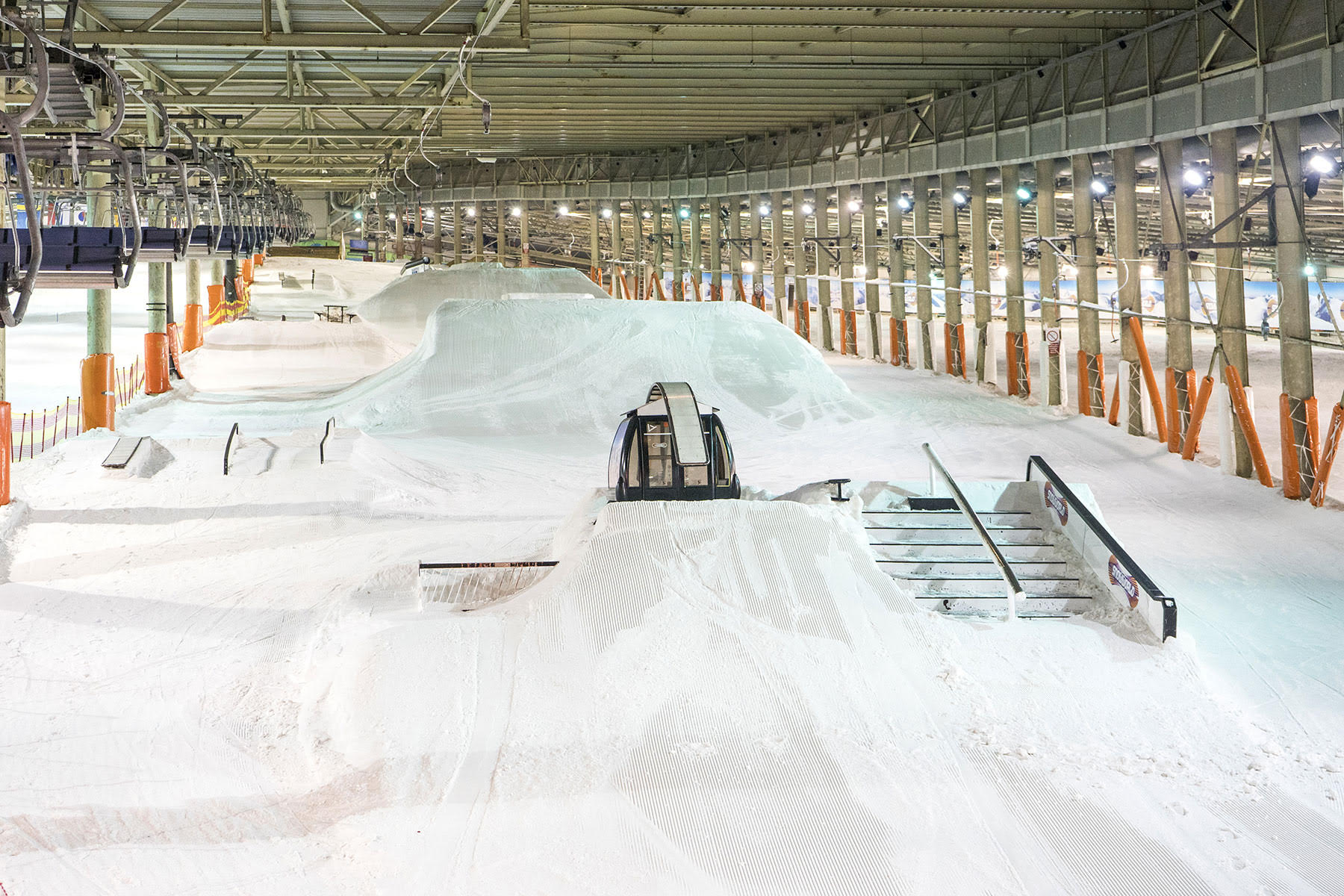 Programs supporting the Alpine-X initiative to foster inclusion and grow the community participating in snowsports have greatly encouraged underrepresented individuals. To address the market gap in snowsport recreation, the Alpine-X "Snow Play for All" program offers a minimum of 1,000 no-cost visits every year to each of its locations. Teaming up with local programs in each metropolitan area, children, families, and other individuals who are historically underrepresented will be identified as potential recipients. An additional program highlighting the company's mission is the Alpine-X Club, a free membership program geared towards creating a larger community of snowsport enthusiasts. Helping to shape the overall experience, the membership offers benefits, invitations to special events, and discounts on equipment and lift tickets. 
By eliminating financial hurdles and geographical limitations, Alpine-X is creating opportunities for individuals who might otherwise refrain from entering the world of competitive snowsports. To build a future for Olympic athletes and World Cup ski racers, the exclusive bubble of participants needs to be broadened. As part of the collective effort to create easier access to snowsports, Alpine-X is proud to share its crowdfunding campaign via OwnYourMountain.com. By investing in Alpine-X, you are helping to build a greater community of snowsport enthusiasts and the future of competition. For less than the cost of a day ticket at a ski resort in the U.S., you can own a piece of Alpine-X and proudly partake in developing the next generation of American Olympians and competitive snowsports athletes.