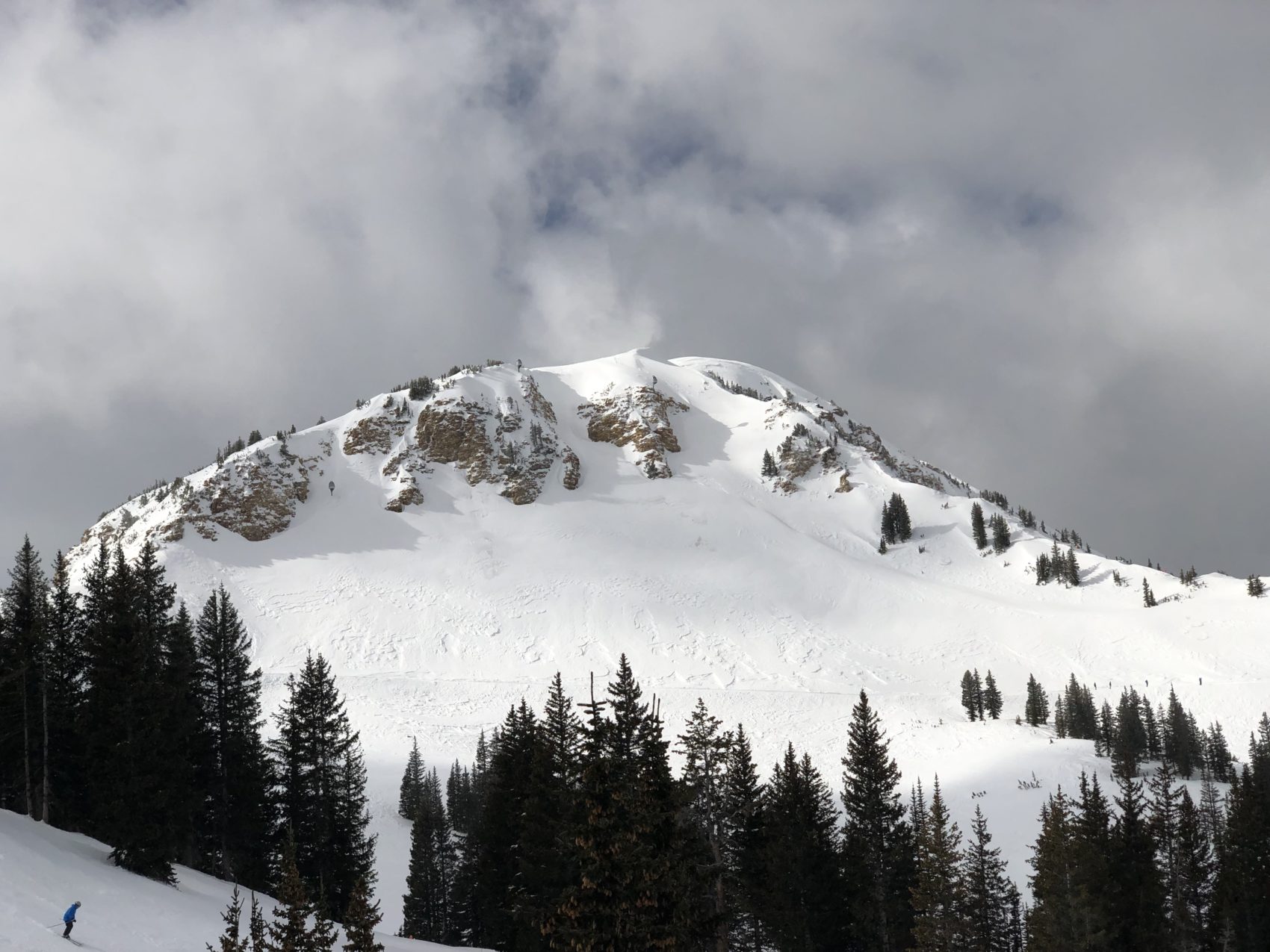 Report from 28th January 2019
After an 8-hour drive to Utah from Colorado on Sunday, we hit Alta Ski Area, UT first thing the next morning. The weather was perfect, not a breath of wind and temperatures in the mid-20s.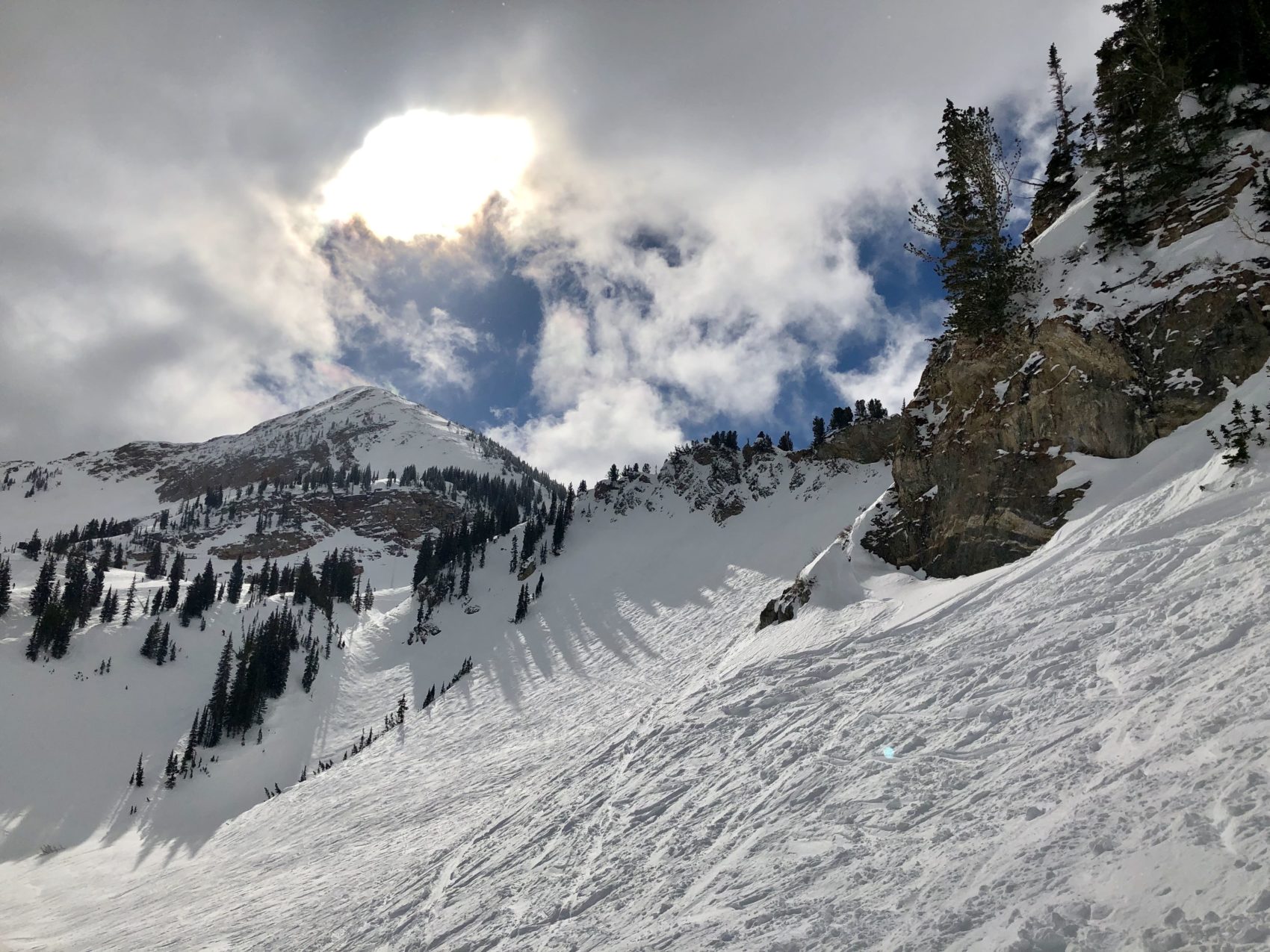 We headed up the Supreme chair, skiing Challenger and Sleepy Hollow. Despite no new snow since the last storm dumped 100″ over a ten-day period last week, the conditions were superb, great coverage with great snow. Plenty of stuff to push about! Lift lines were none existent, we often had the runs to ourselves.
A couple more laps off the Supreme and we headed to the Sugarloaf chair. Cecret Saddle was sweet, nicely bumped up, and Glory Hole to Glory Gulch was so much fun, a nice easy going chute.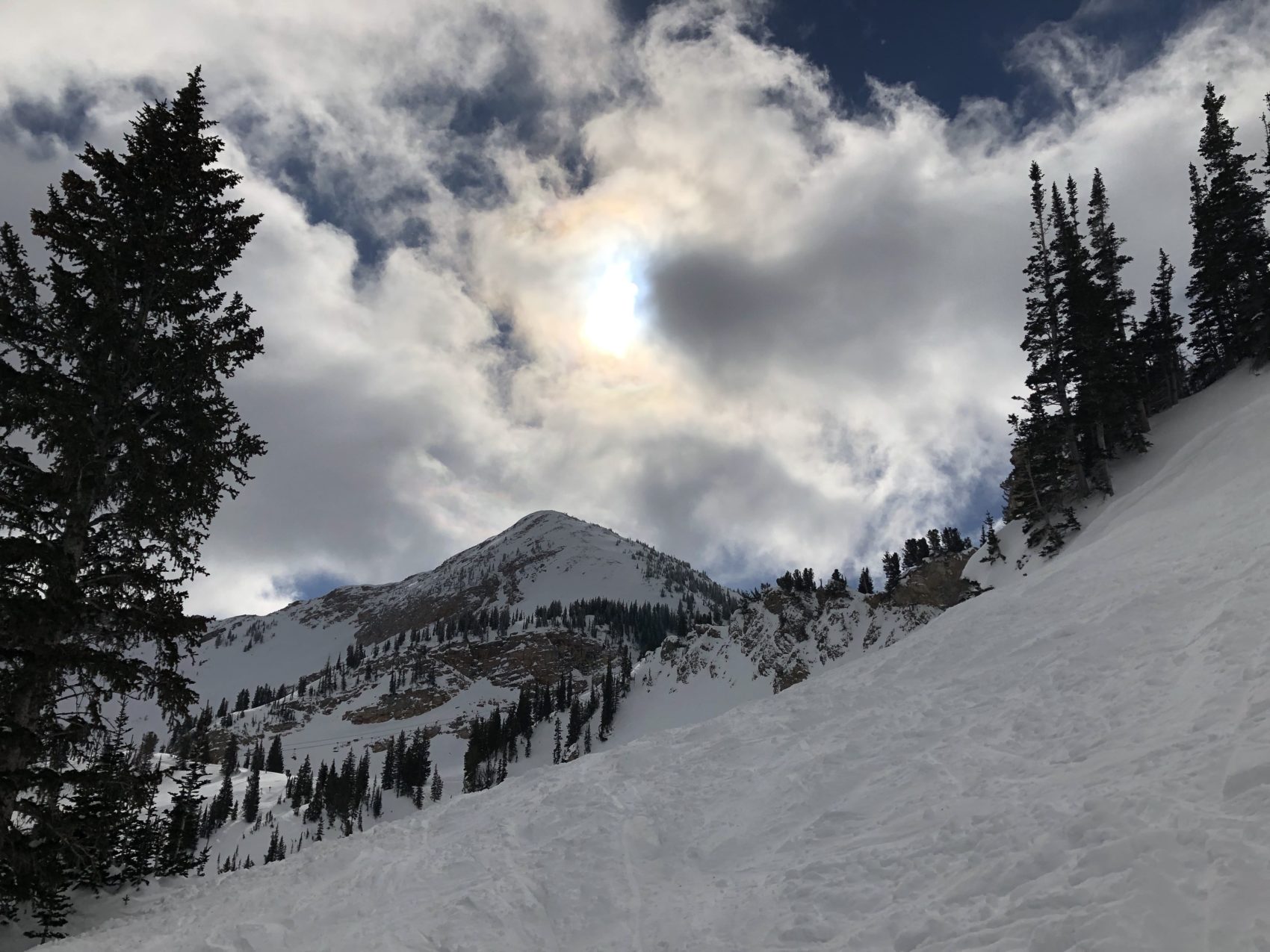 Off the Collins chair, we spied Ballroom (Baldy Chutes also looked super sweet, but unfortunately were closed) and headed there. Tracked out but we still made plenty of fun turns.
Fresh snow expected this weekend… grab 21% off Alta 1 Day Lift Tickets
We made a couple of laps off the Wildcat chair, Punch Bowl and Rock Gully were super fun, the snow staying soft all day.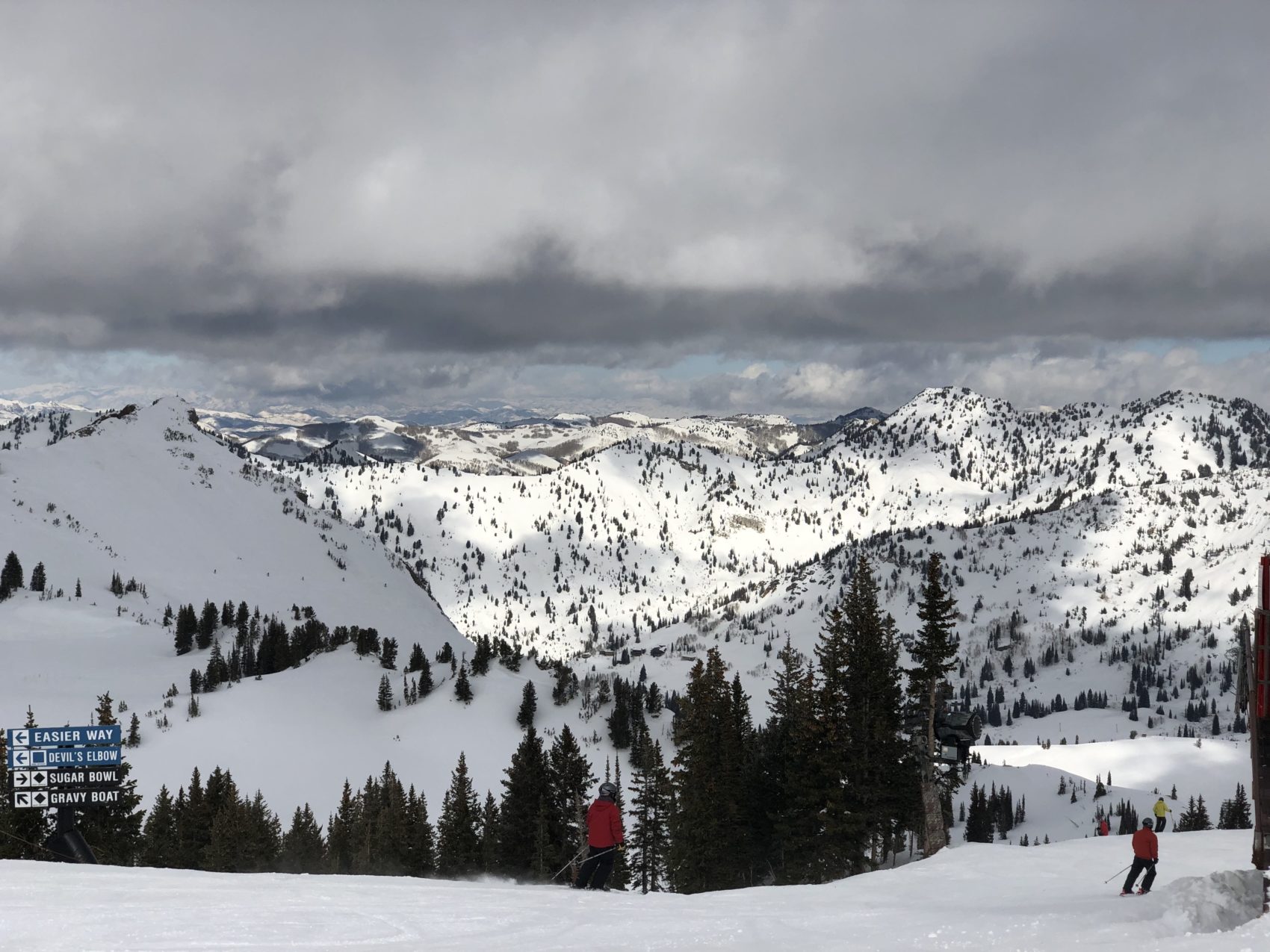 Unfortunately, a half-day was all that was on the cards, as we headed out to head to our next destination. We had a blast at Alta and felt like there was so much awesome terrain we didn't cover. Definitely a resort we'll head back to and on a powder day, this place will be even more epic.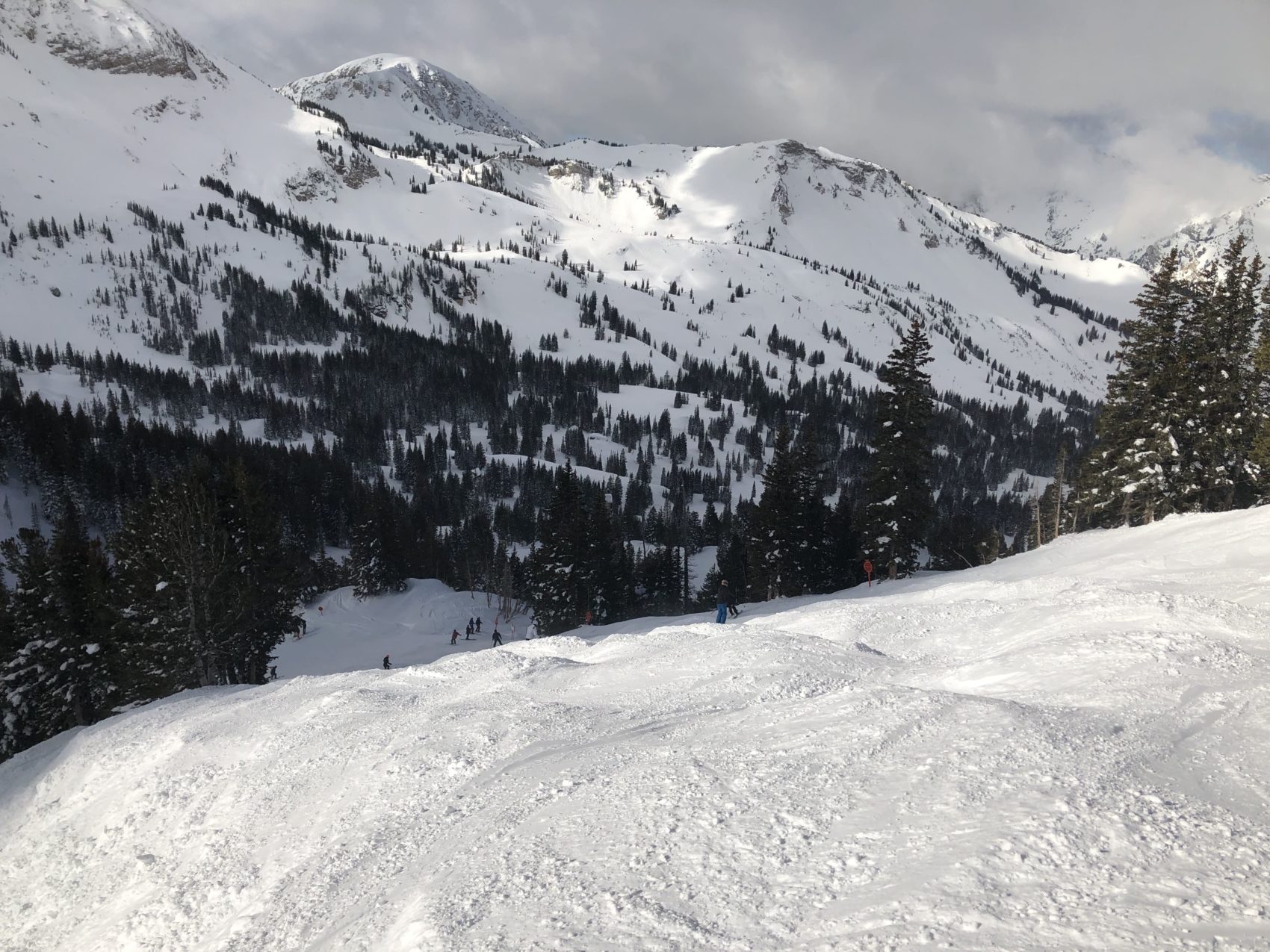 Current forecast is looking like that powder day might be this weekend. Maybe a foot of fresh snow for the weekend crowd to slash. I wish I could be there…