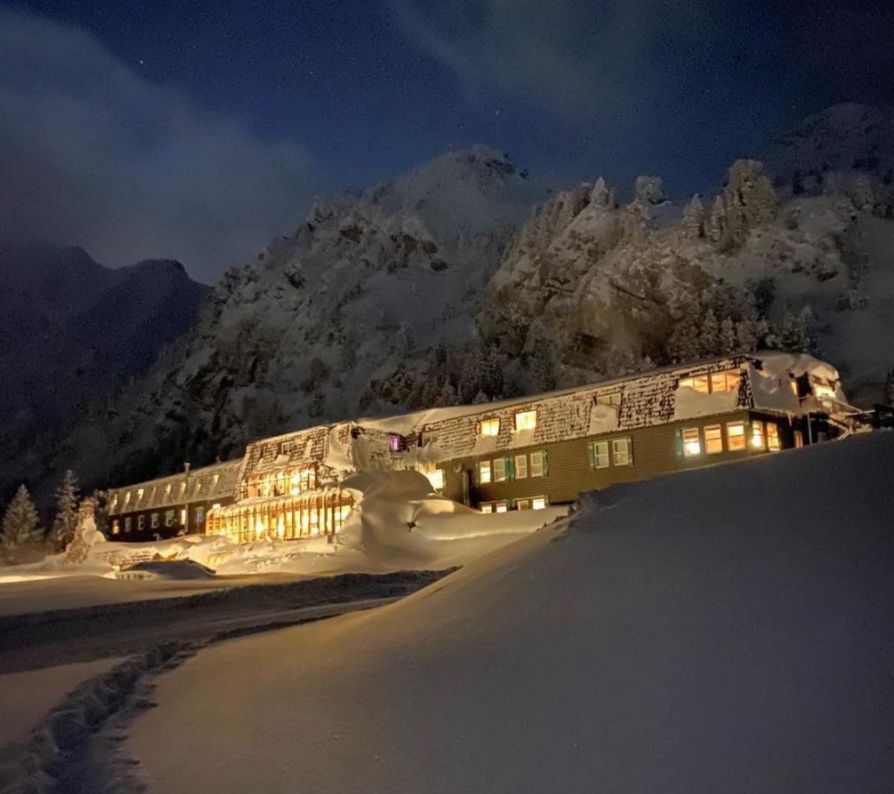 Brought to you by Alta Ski Area
Over five feet of new snow fell at Alta in the past seven days.
The avalanche danger rose to 'extreme' everywhere in the canyon yesterday, and the town of Alta and Snowbird Resort went on interlodge for 60-hours.
This interlodge period was one of the longest in Alta and Snowbird history.
View this post on Instagram
After around-the-clock efforts by resort ski patrol teams and the Utah Department of Transportation, the highway (SR-210) has been cleared of avalanche debris and existing hazards, and the resorts were able to open around mid-day.
For the majority of today, those able to ride Alta and Snowbird when they opened had themselves what locals here refer to here as a 'country club' day.
A country club day is when Snowbird and Alta are open for skiing but the highway leading in stays closed, most often due to avalanche danger. And because uphill higghway travel was restricted until late this afternoon, only the people already trapped in the back of the canyon were the ones who got to ski the four feet of powder that's fallen in the last four days there.
Those poor souls. 
One Alta tele-skier by the name of Eamon V. said that conditions today were…
"…absolutely bottomless. Effortless Skiing."
At the time of this writing, the traction-law on SR-210 has been lifted and the resorts plan to operate as usual starting tomorrow. With the canyon having been closed for three days, the resorts are expected to be crowded tomorrow.
Alta Ski Area's website says that:
"Parking is expected to fill quickly Friday morning. Plan to arrive at Alta before 8:30-9 am."
Get up there early tomorrow if you want some of that storm snow! 
Meanwhile, more snow is expected to fall in Utah this weekend as the West gets impacted by two more waves of snow.