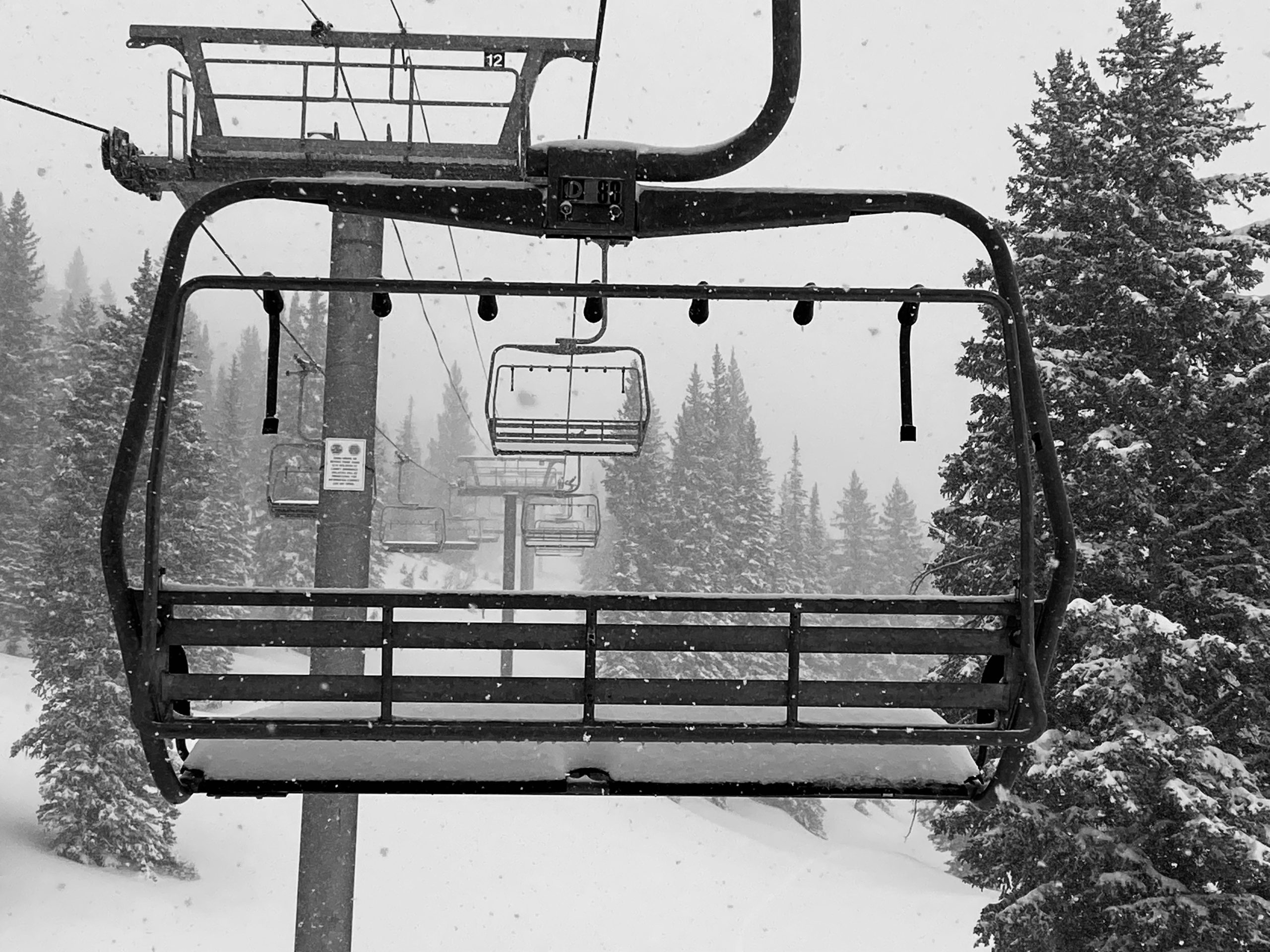 Report from Memorial Day, 2022
This past Memorial Day will be etched into the walls of my mind as the Memorial Day where I skied 16″ of winter powder at Alta and Snowbird.
It was deep, cold, and surfy.
Only three nights ago did I feel the warm summer's sweat letting me know that winter was dying.
But as it died it raged, producing one last artistic stroke of defiance towards the season's change by bringing the Wasatch a foot and a half of new snow.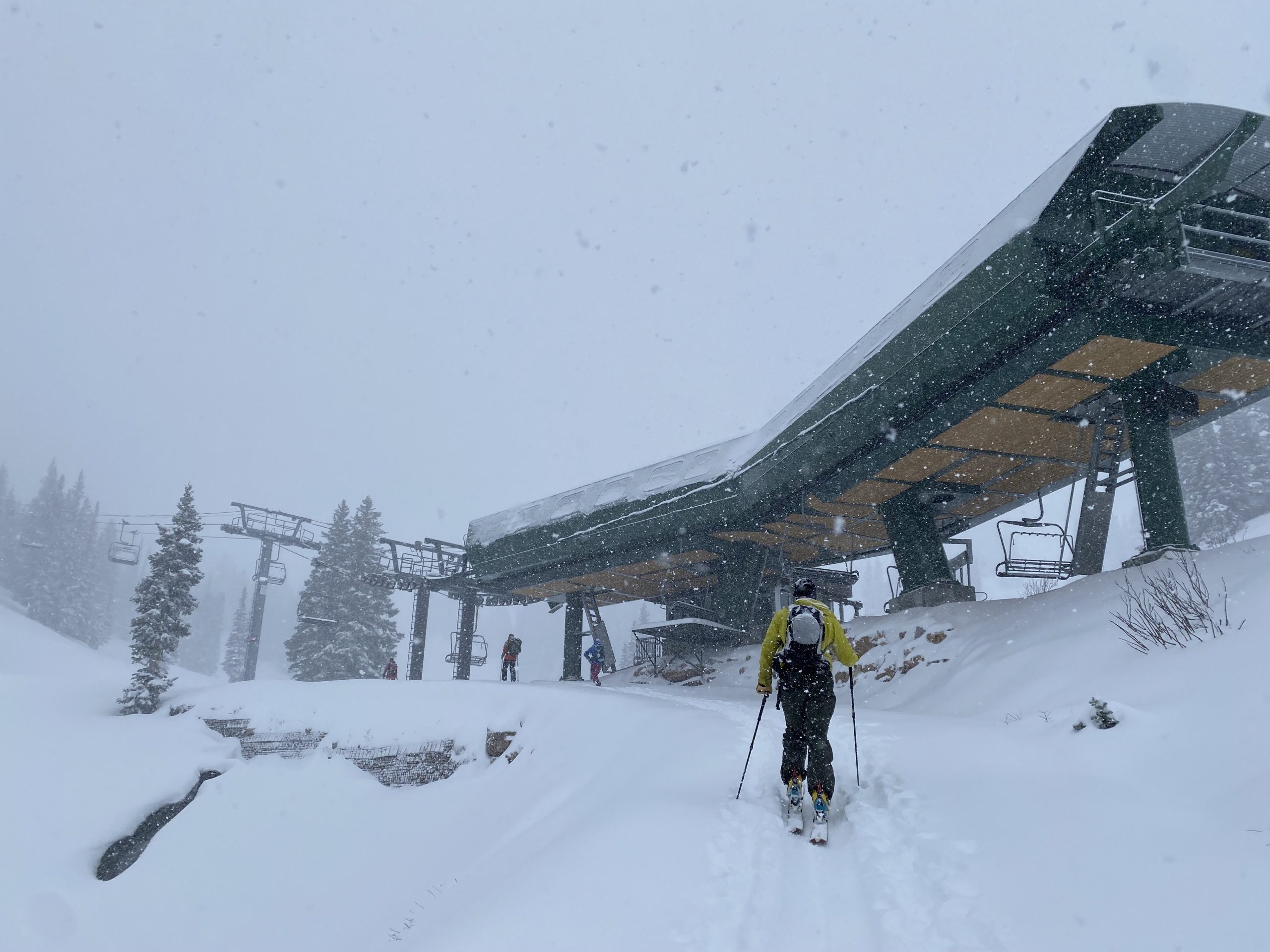 When we got to Alta at 7 am yesterday the parking lot was already a quarter full.
It was snowing and didn't quit the entire morning. 
We skinned up under Collins to the Baldy Shoulder on the way to the Chutes until we learned from a thick bearded man that there were 30 more people on the skin track ahead of us.
We bailed on the Chutes and settled for fresh, untracked turns on the Shoulder instead.
Devin went first, and I followed his powder cloud in the surfy, high-density snow.
The snow skied fast and with a lot of control—my legs were quickly remembering what powder felt like as they lit up.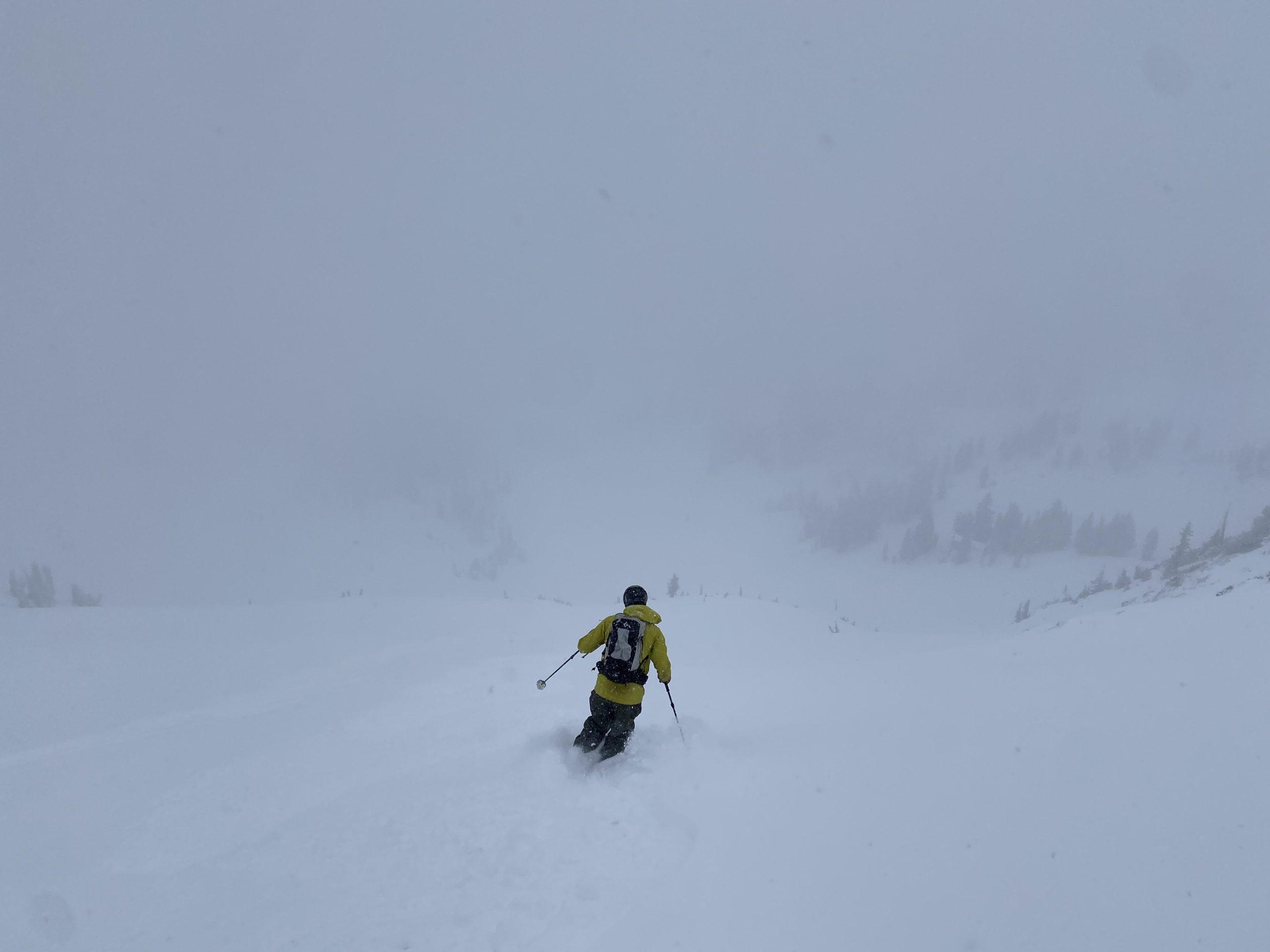 From the shoulder, we connected to Tombstone, where we slashed the semi-chute from wall to wall.
We decided next that the Wildcat Liftline was likely still unskied and bolted there, passing dozens of people on their way up.
It was a good call.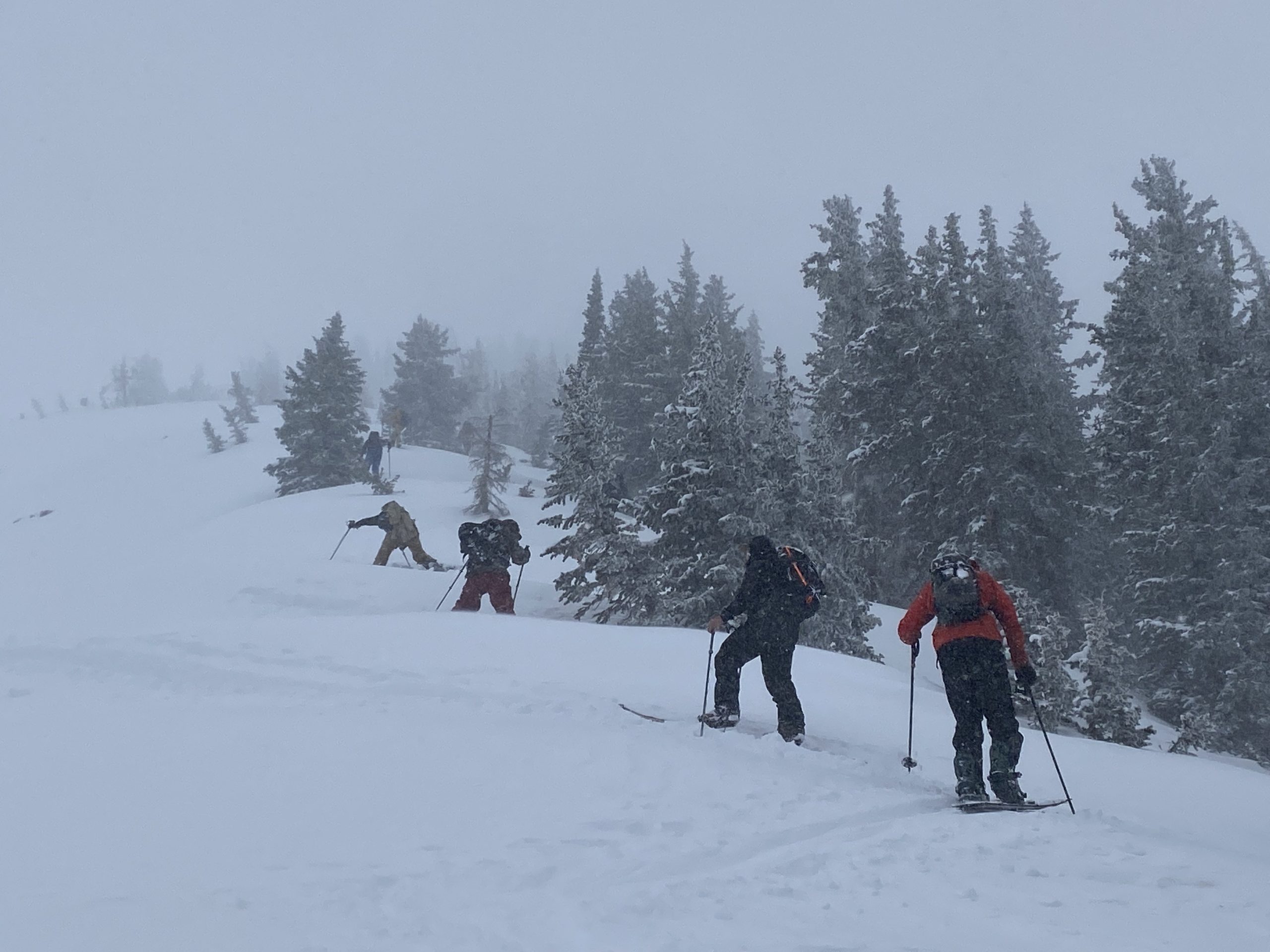 The turns down the Liftline were virgin and the slope angle was steep enough to let us charge the pow hard.
I made turns down the same line in similar conditions last October in the preseason where it all began.
Now it seems that I've found my way back to the season's eternal birthing ground in those same conditions.
From powder we came and to powder we shall return.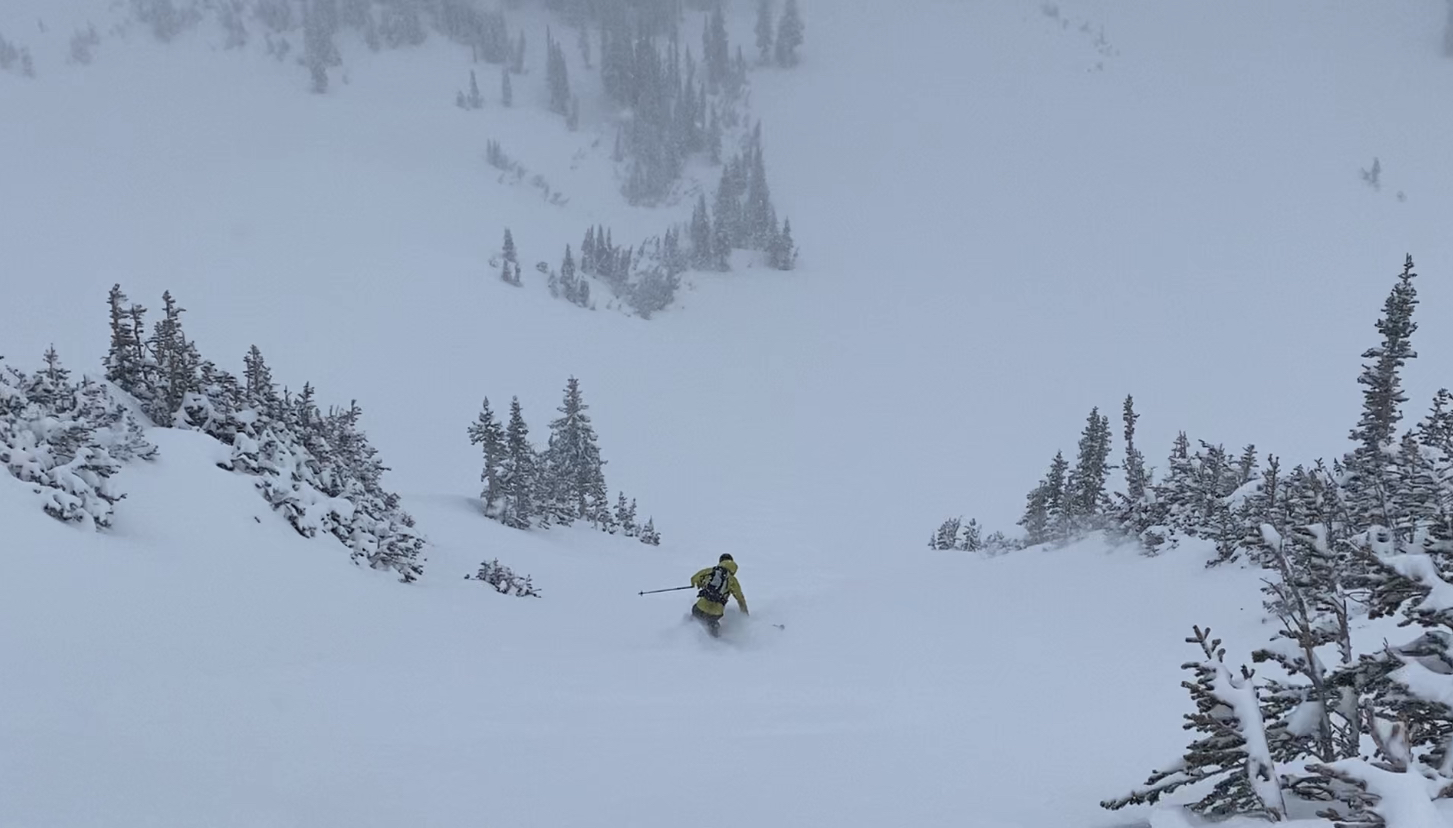 After Kitty Liftline we left Alta, went and jacuzzi'd for a bit, then I went home and took a nap.
When I woke up there was still plenty of daylight so I went for Round Two. 
I was back at the parking lot at 5 pm, this time at Snowbird—why not?
I toured up Gad Valley with massive low-lying clouds draping the mountains in a cloak of mist that slowly danced through their curvatures.
The snow at lower to mid-elevations by now was soggy and glopping on my skins like goo as I trudged up the skin track.
All-encompassing shades of blue and purple slowly overtook the mountains as the sun dipped behind them, and the snow started to cool.
I dropped my line under the Little Cloud Liftline around 7 pm with no goggles on.
Smooth, saily snow floated me to the Mid-Gad Restaurant before it got soggy again.
From there I had to ski by deliberately shifting my weight to my tails so I could arc big, long, fast turns downhill all the way down to the parking area.
I kept my speed, balancing on my tails.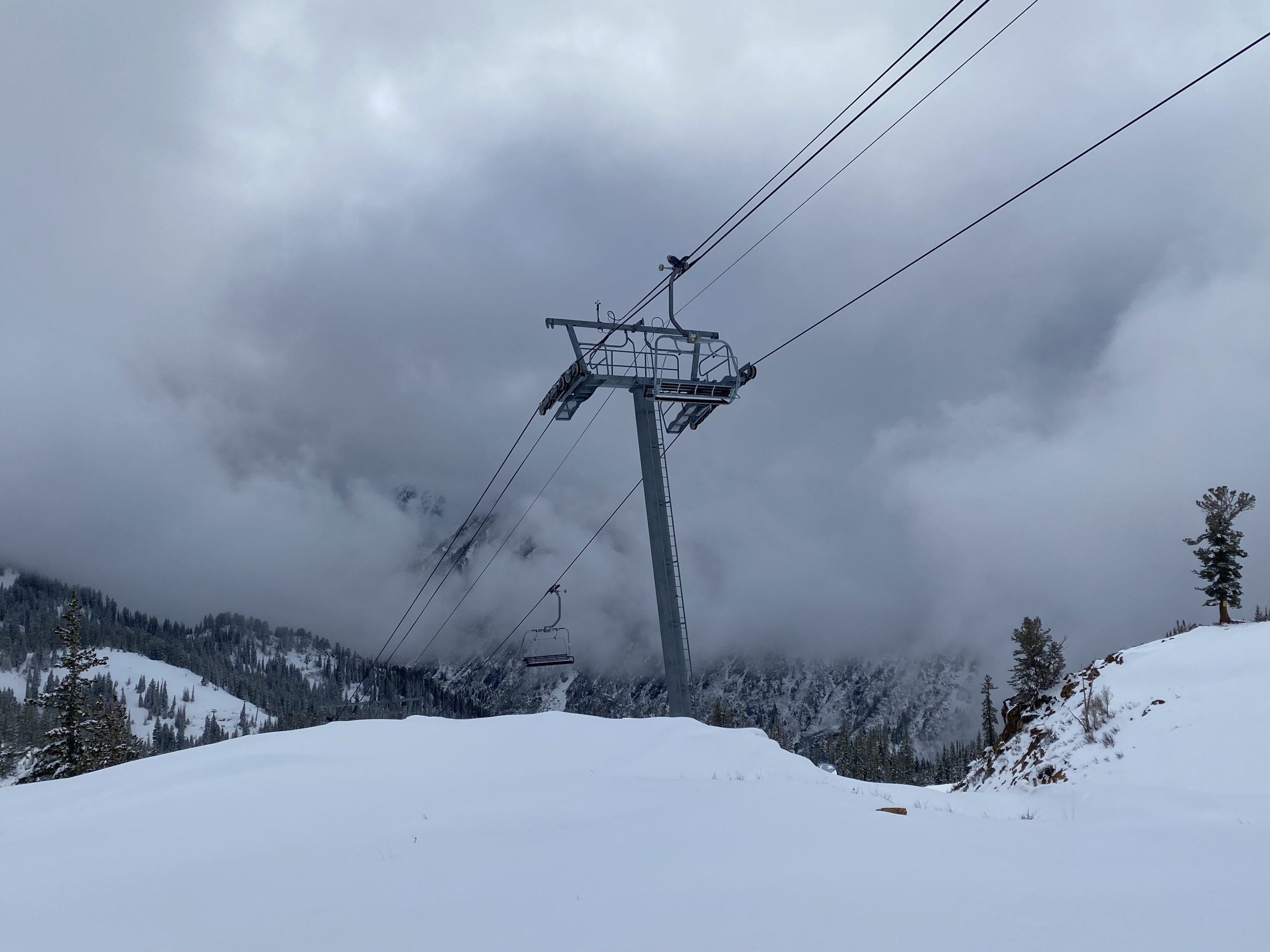 The run got patchy as I went down and I often had to hop over rocks, small streams, and patches of moist alpine grass as I propelled forward refusing to slow.
With enough velocity, I made drawn-out turns to the bottom without getting too bogged down by the snow that now had the same consistency as a flytrap.
Once I stopped and popped off my skis I turned back to look at the mystical mountains that had just given me a great powder day a couple of weeks before the summer solstice—but I could have given a damn about the date on the calendar.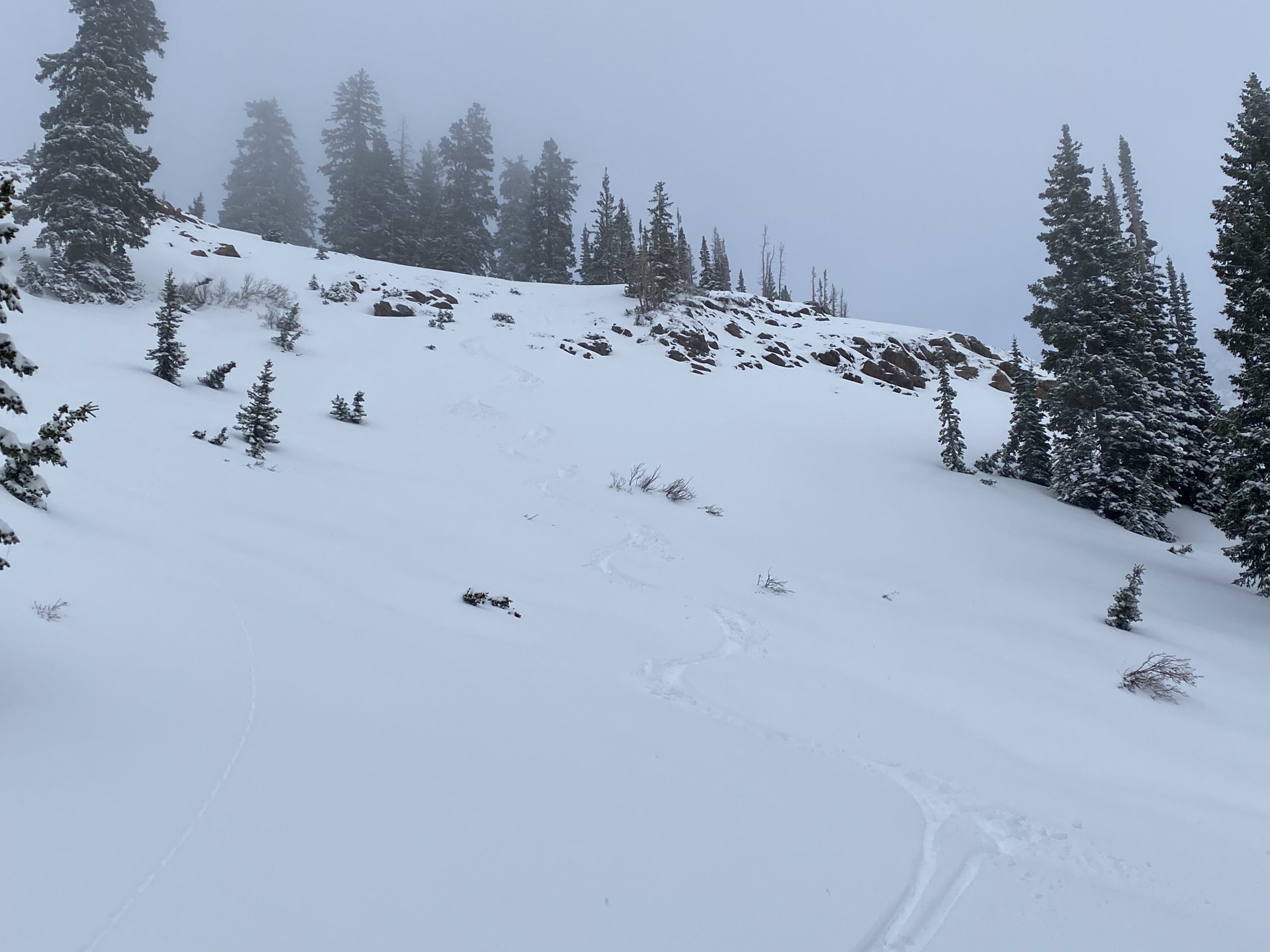 Weather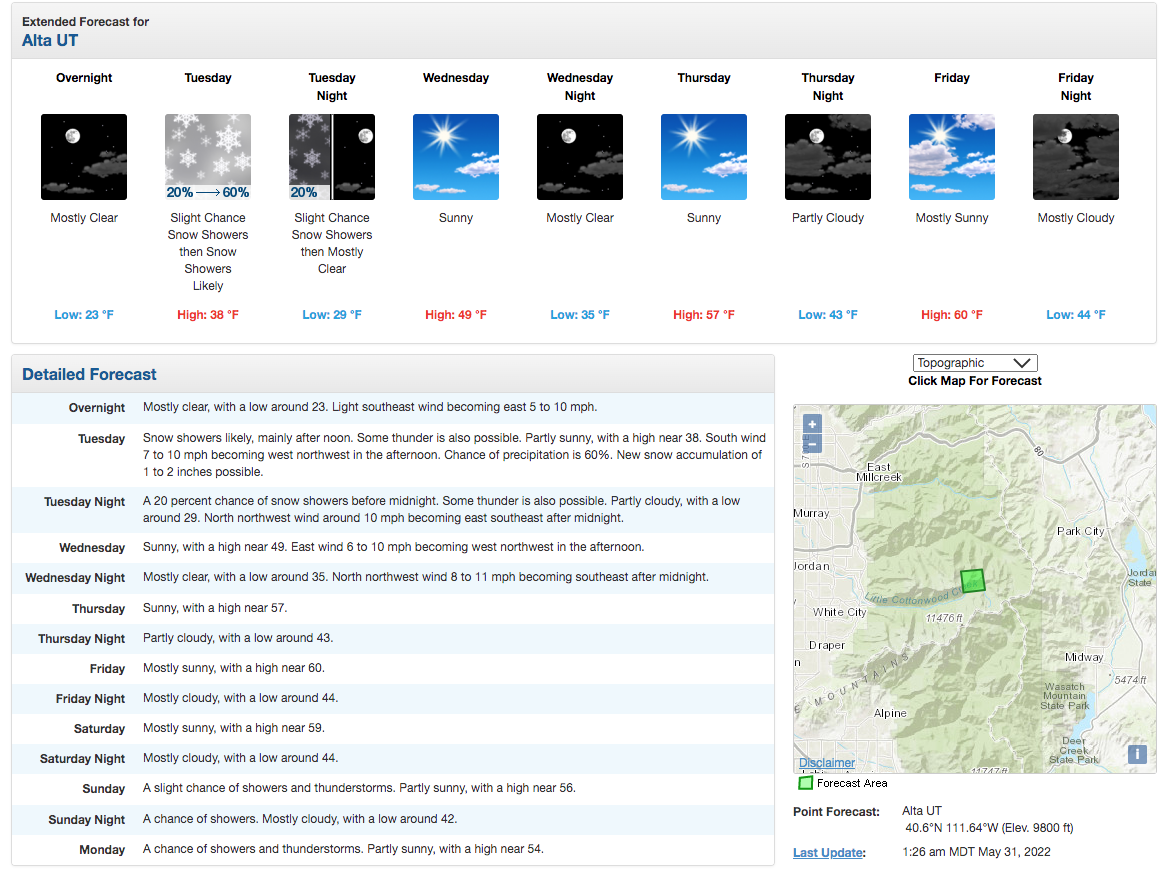 Photos