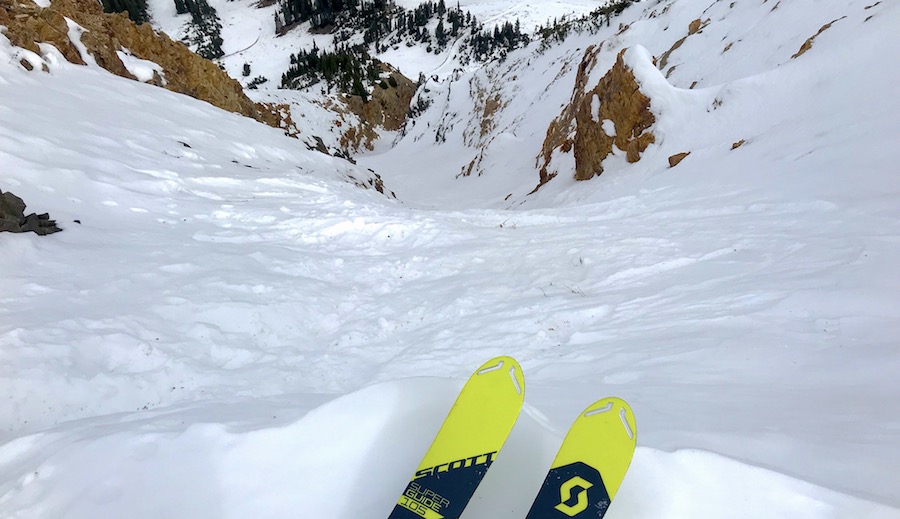 I hiked up and skied down Main Chute at Alta, UT for the 3rd time in 5 days yesterday.
The day was beautiful with high clouds, low clouds, light wind, cool temps, and good visibility.
The snow had changed since I'd last been there on Friday.
The snow yesterday had been cooked and frozen.
The chute still skied pretty darned well, though – likely due to its high elevation (up to 11,000′).
This was my last chance to ski before my trip to Antarctica to ski guide with Ice Axe Expeditions today.
PHOTOS: