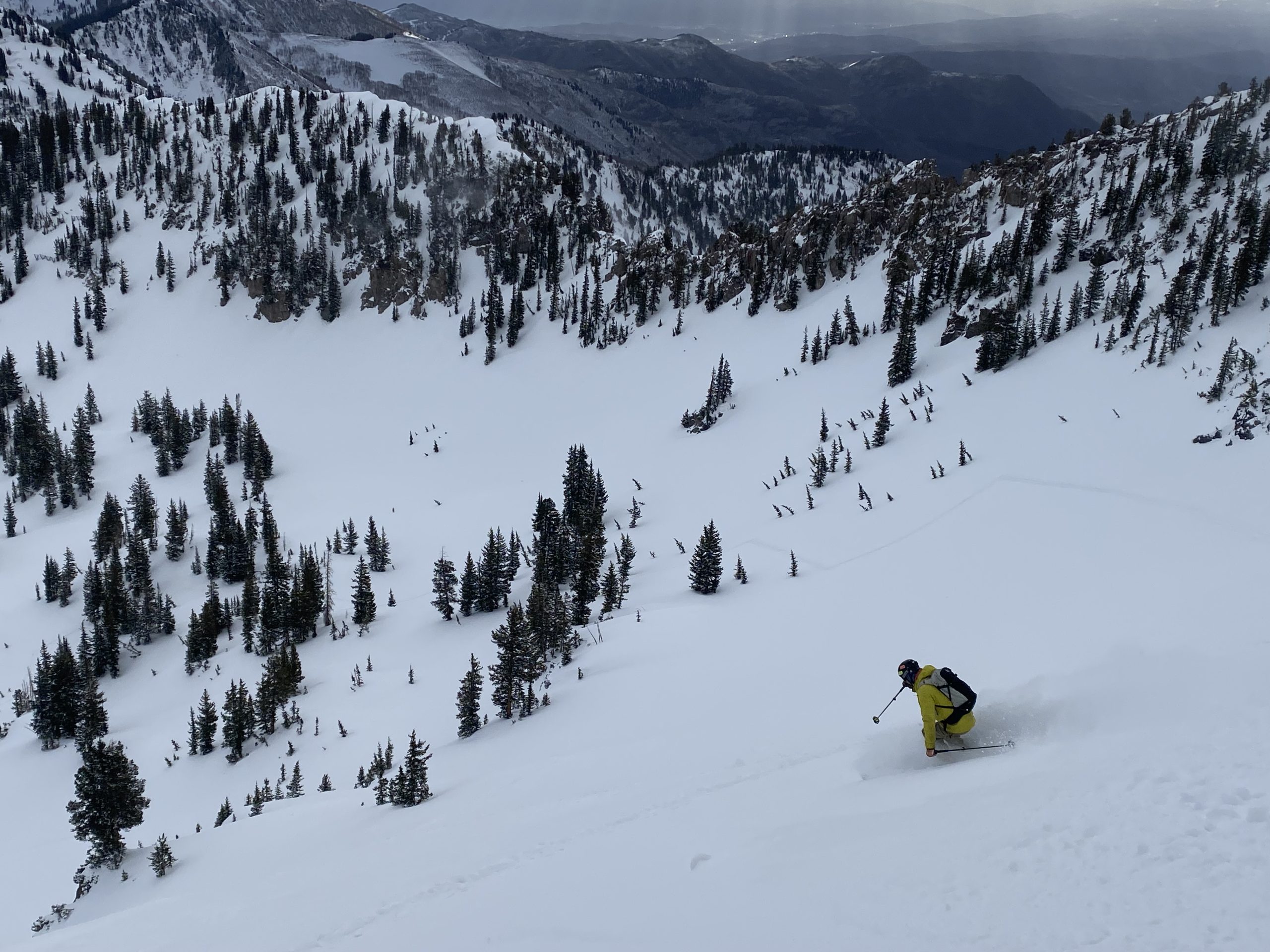 Report from Tuesday, May 10, 2022
May has felt like the new February.
The mountains got 14″ of new snow yesterday—good snow.
It was slightly heavy powder this morning but nothing like you'd expect for mid-May.
It skied like a dream—a true pow day.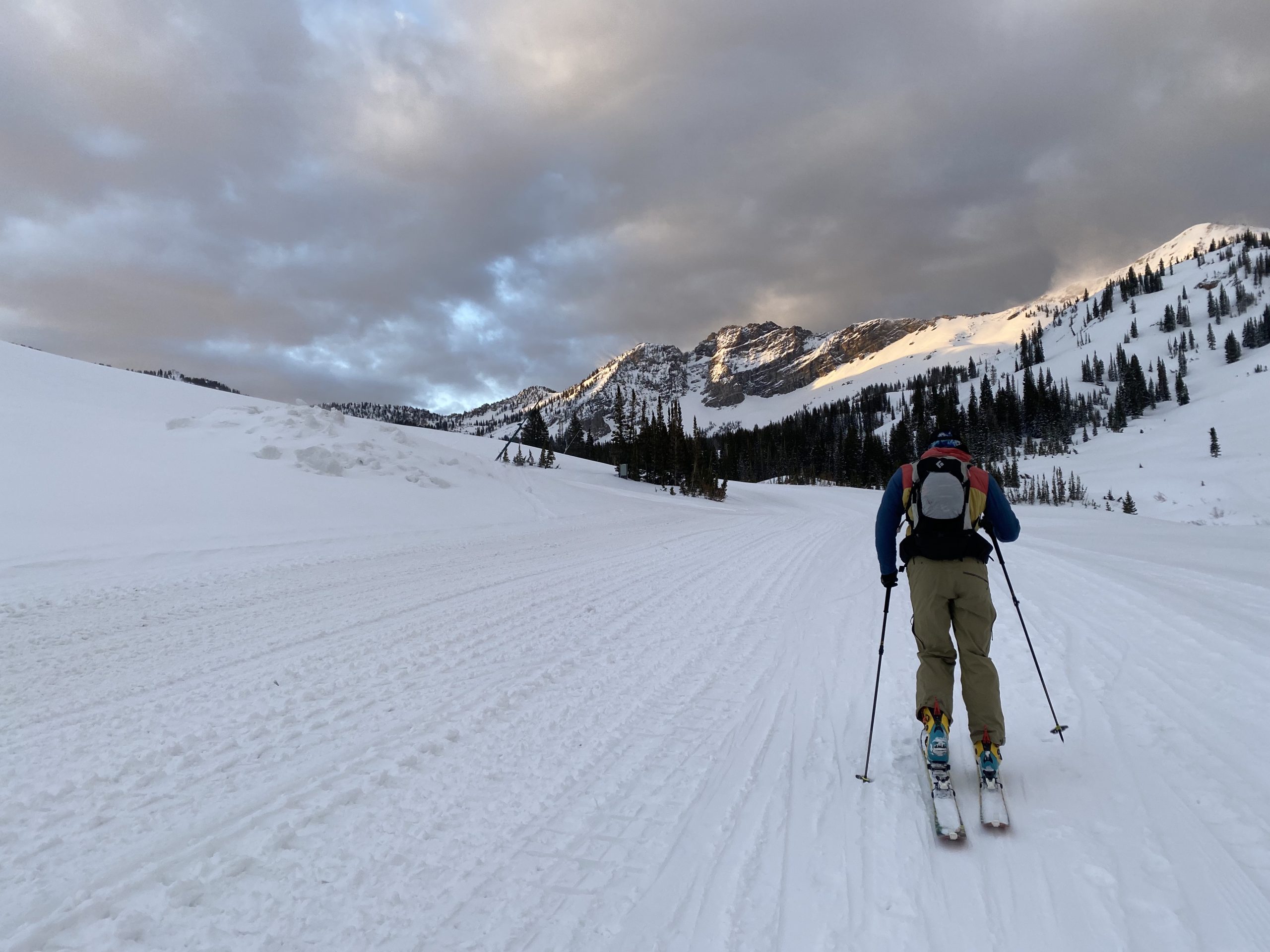 East faces managed to stay out of the afternoon sunshine yesterday and skied wonderfully today.
Devin and I toured up to Alta's East Castle before work this morning and scored the goods.
We watched the mountains glow like fire as the sunrise painted their faces.
Once on top of East Castle, the snow skied like any powder I've ever known, with a bit of crust underneath in spots.
You could get face shots and hit crusty bottom in the same series of turns.
Still, conditions felt more like it was February or early March instead of May—it was chilly, cloudy, and the snow was cold.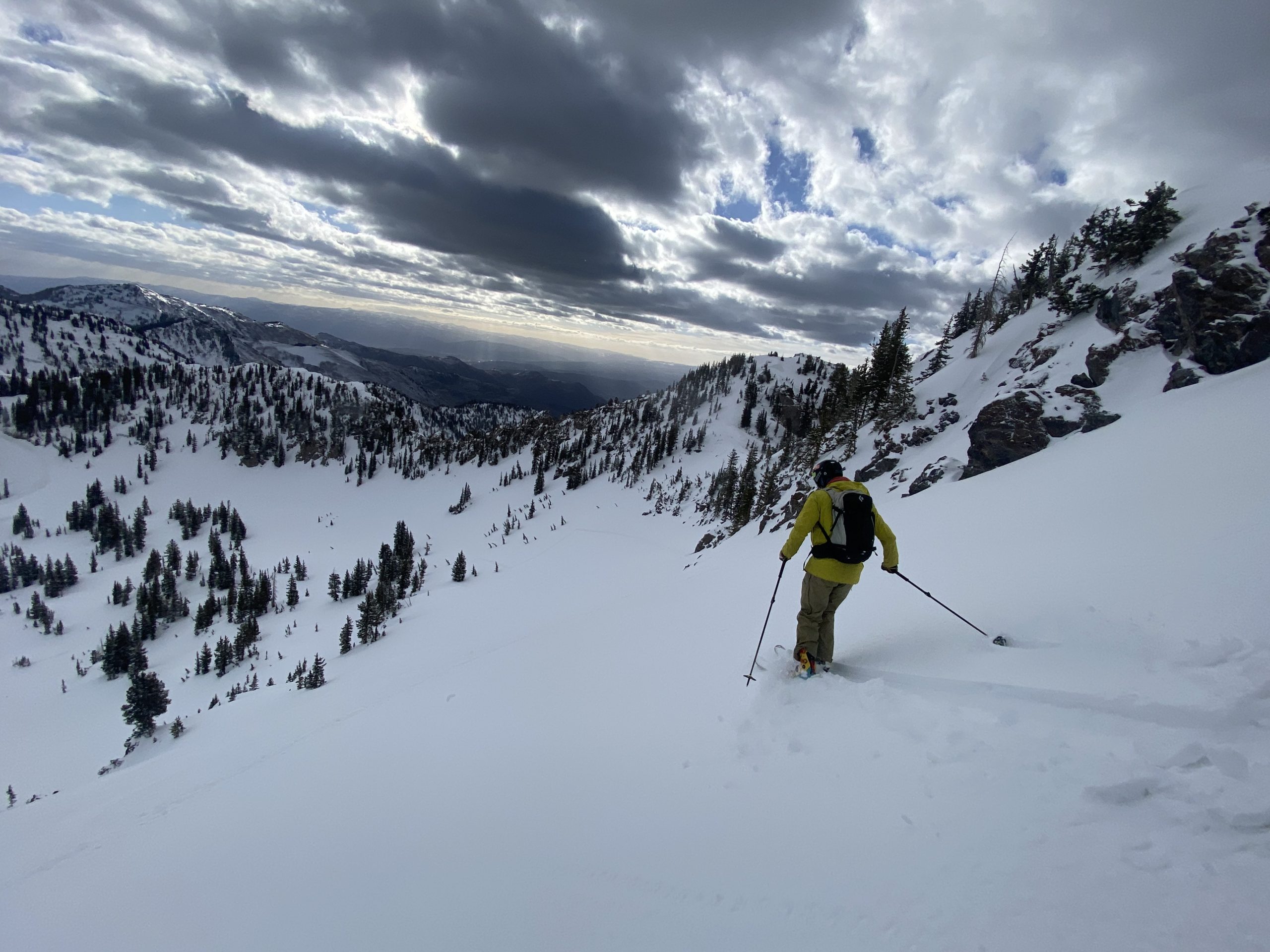 Devin went first and by the sounds of his hollers at the bottom, I knew it was good.
I dropped next, making wiggles in great powder above a field-goal-looking set up of trees I eventually skied through and to the bottom of the face.
By 8 am, our days had been made.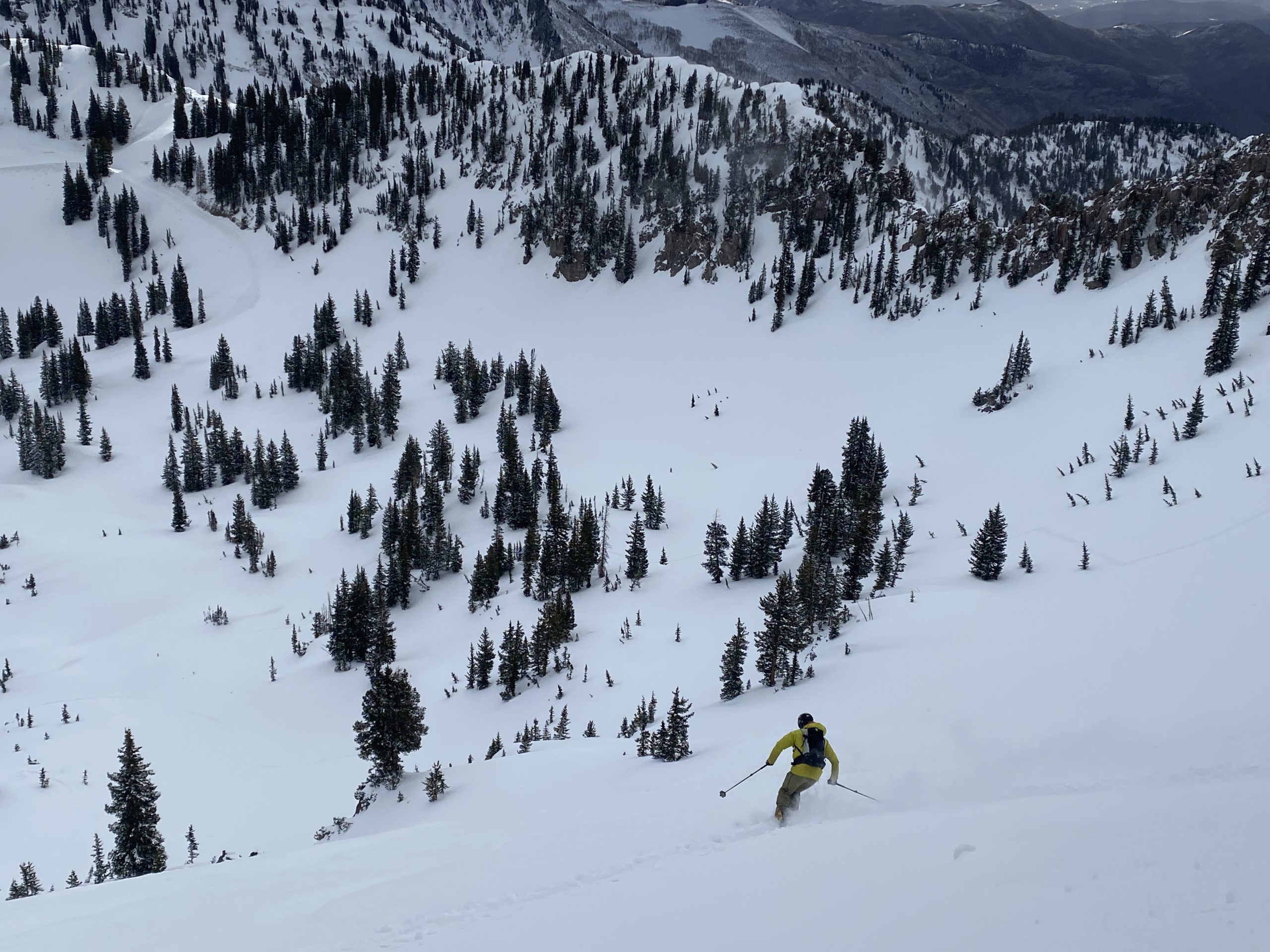 East Castle is one of my all-time favorite zones at Alta and in conditions like these it's hard to beat.
Will winter ever end?
Weather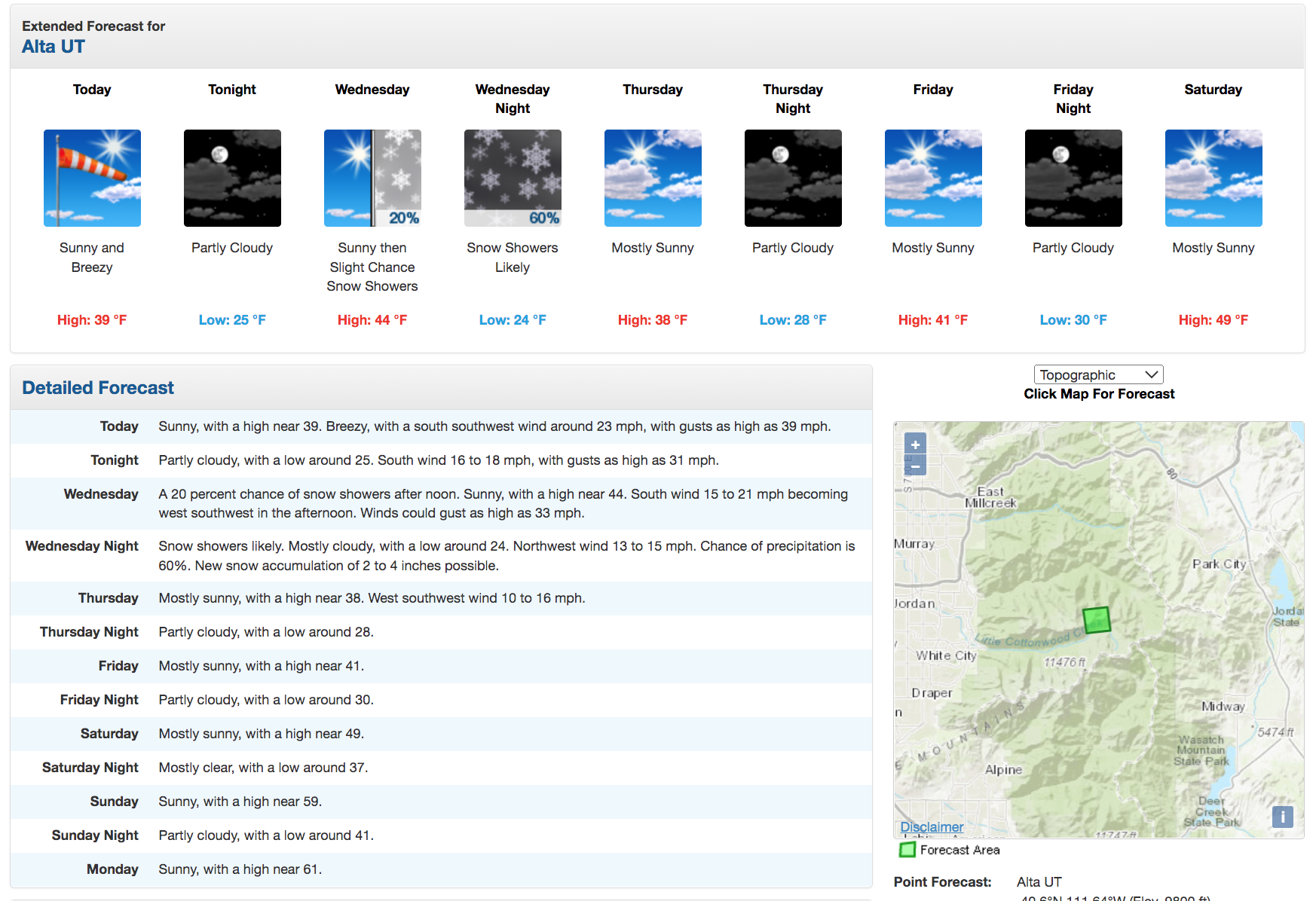 Photos