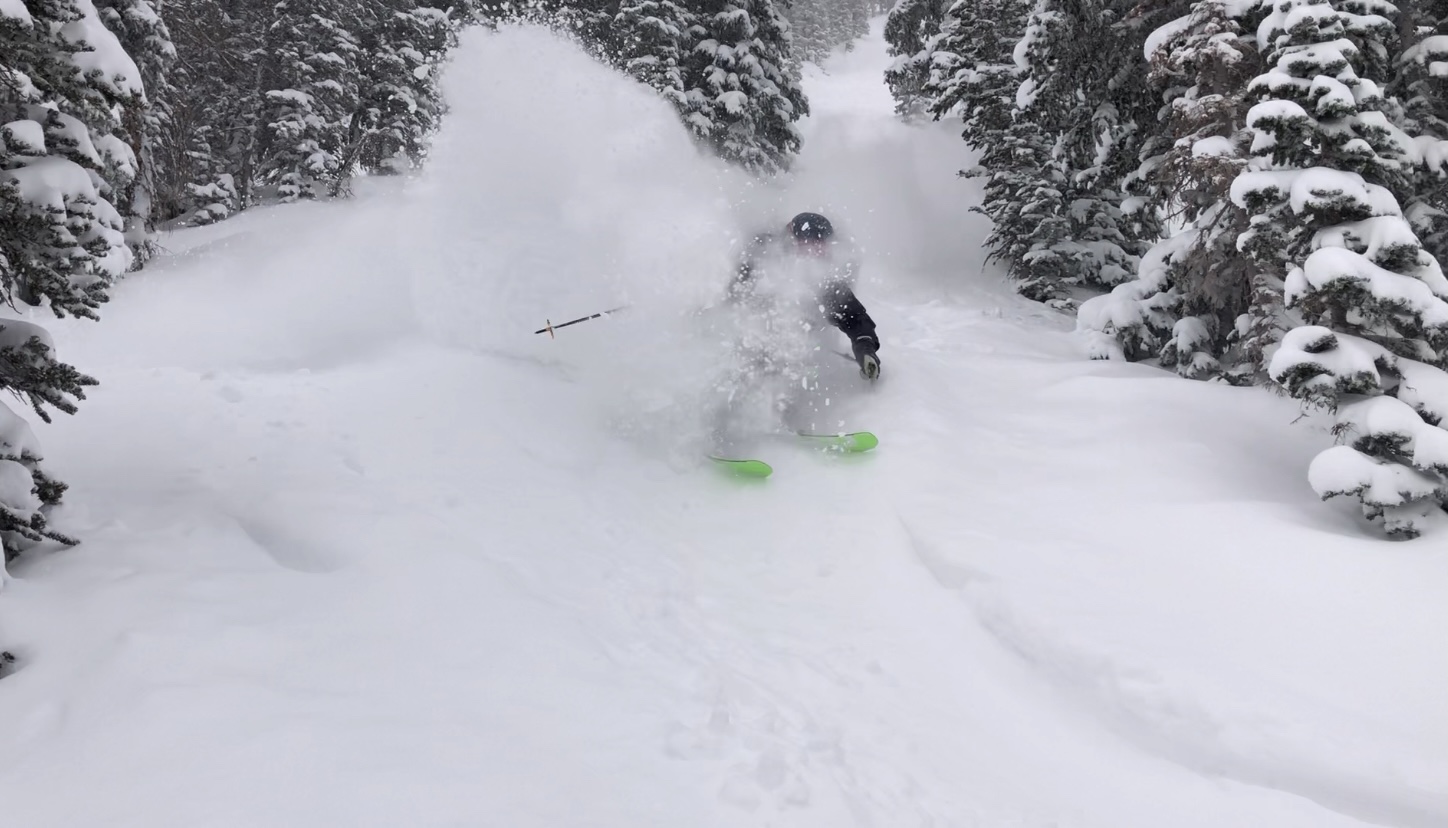 Report from Wednesday, April 13, 2022 
Brought to you by Alta Ski Area
"Sooooo much better than yesterday," is what we must have heard about a dozen times in the liftlines at Alta today.
Those powder-happy people weren't wrong.
Yesterday, Alta reported 11 inches in the morning which made for some fine skiing throughout the day.
But today that number felt like double, with Little Cottonwood Canyon receiving 17-19.5″ of snow since Monday evening, according to the Utah Avalanche Center.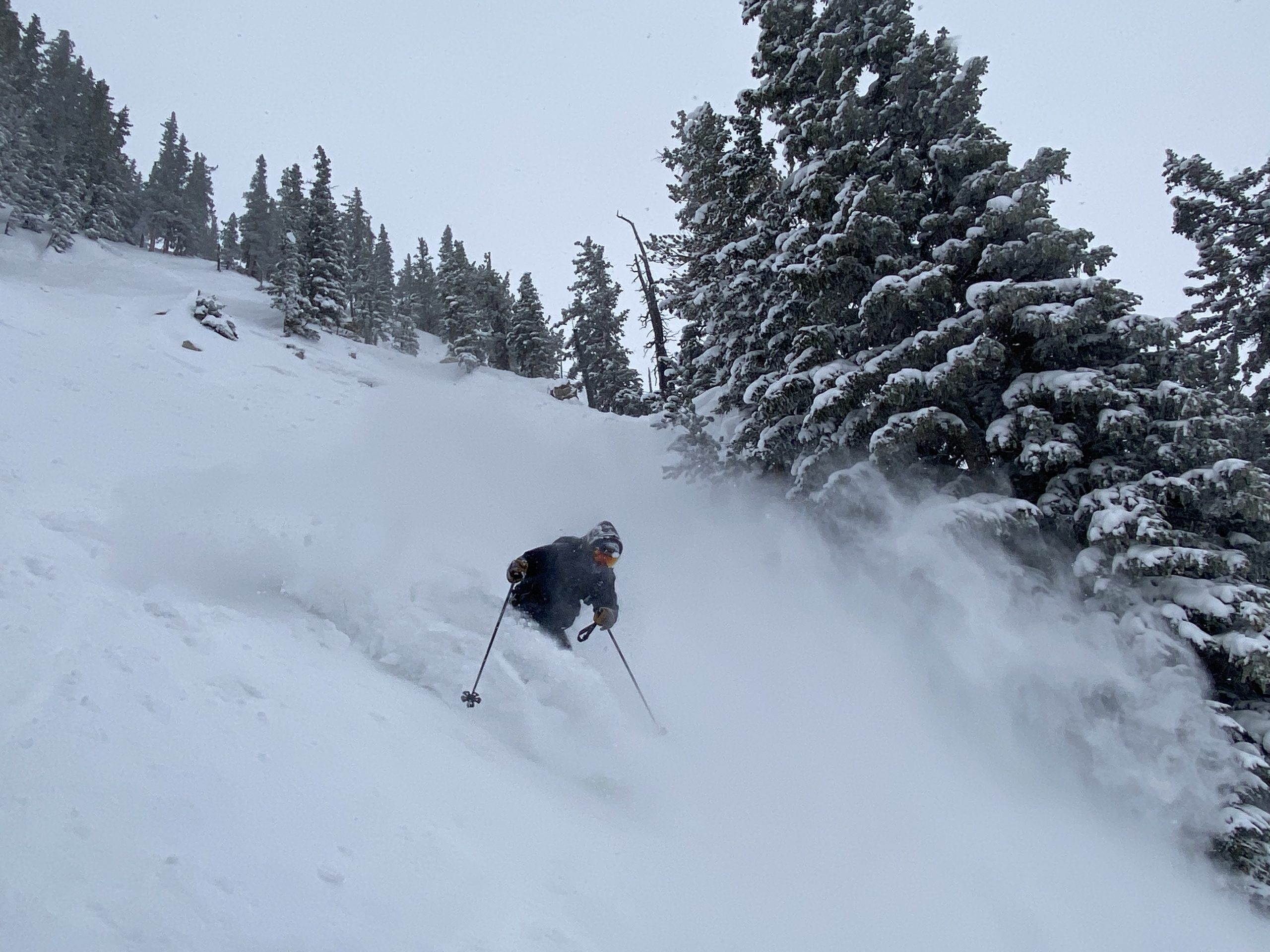 Blower, boot-deep, winter powder in April was the scene at Alta today.
Everywhere you went it was fresh, soft, and deep.
The face shots we were getting this morning were aggressive—snow practically punched us in the face as we slashed through it, briefly blinding us many times and instantaneously freezing our mustaches and plastering goofy smiles across our faces.
All-day.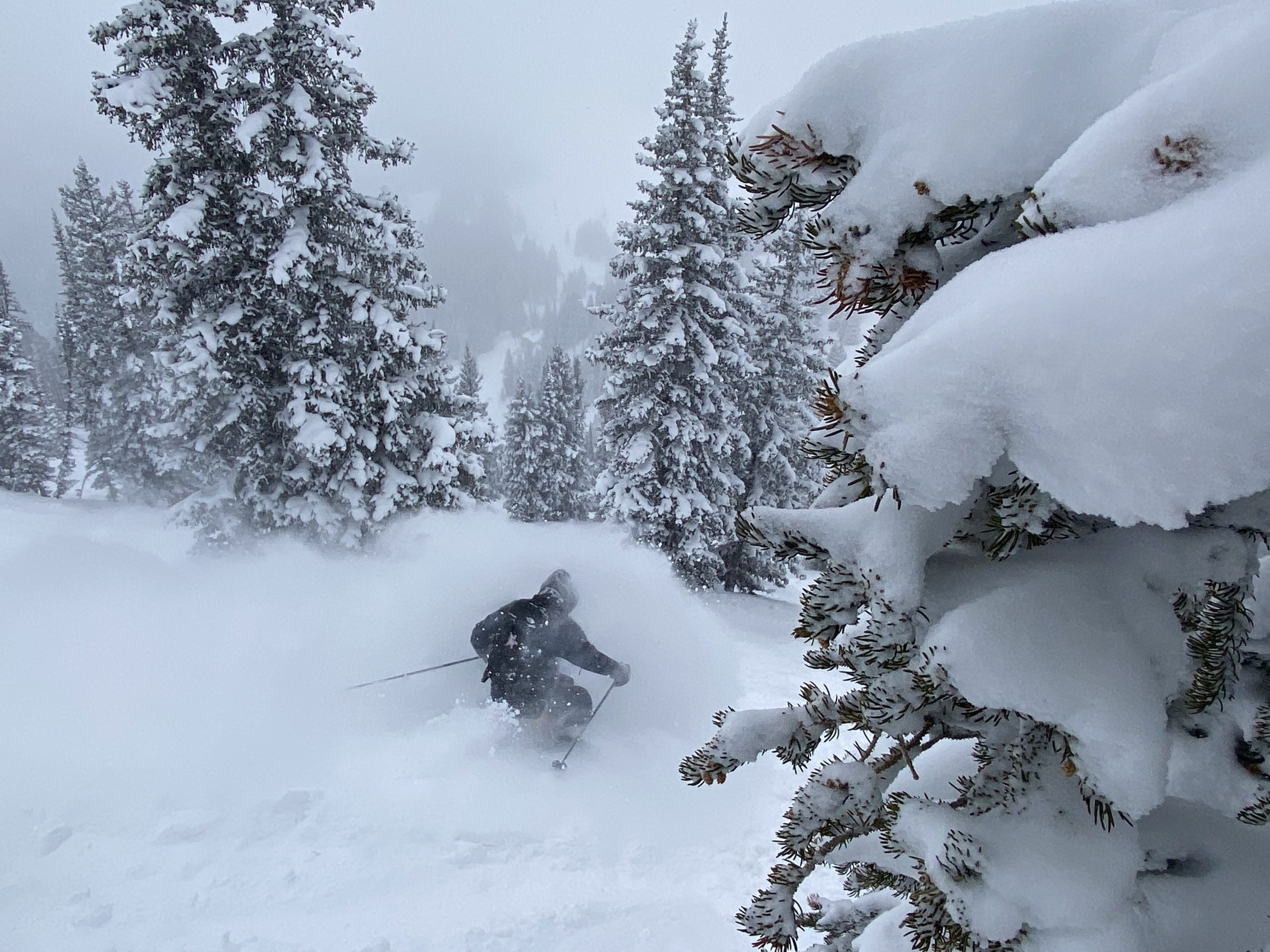 It was freezing cold this morning when we got there at open and still dumping snow; winds were fairly strong and crowds were light.
We hit a couple of laps on the Collins side, including a bomber down Gunsight, before heading towards Supreme. 
I wrote "liftlines" earlier but honestly, there weren't any—we could ski right up to the chair every time.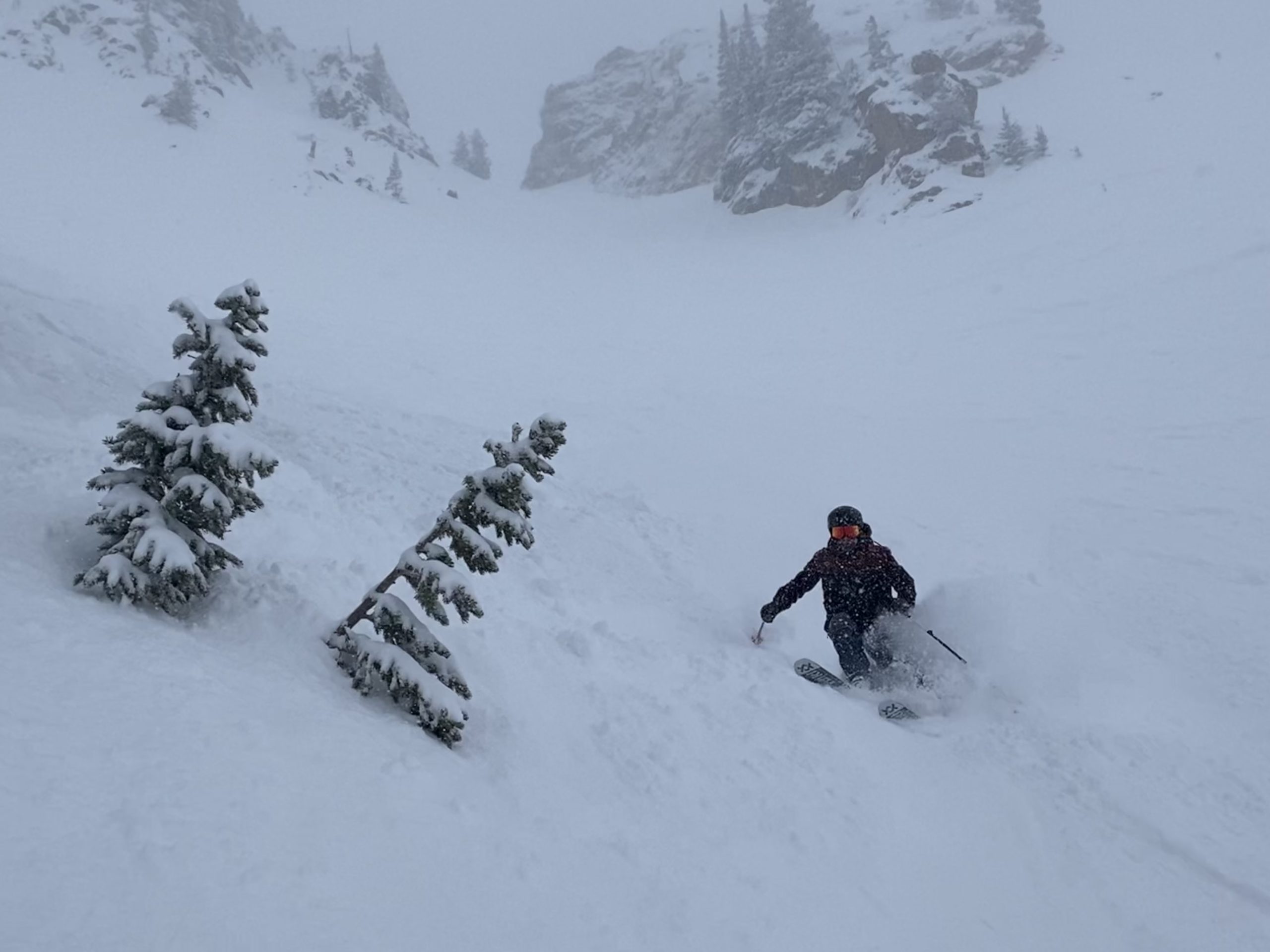 No crowds meant the runs weren't getting skied out.
The runs not getting skied out meant fresh pow turns every time.
Fresh pow turns every time meant a very happy crew.
And it
just
kept
snowing.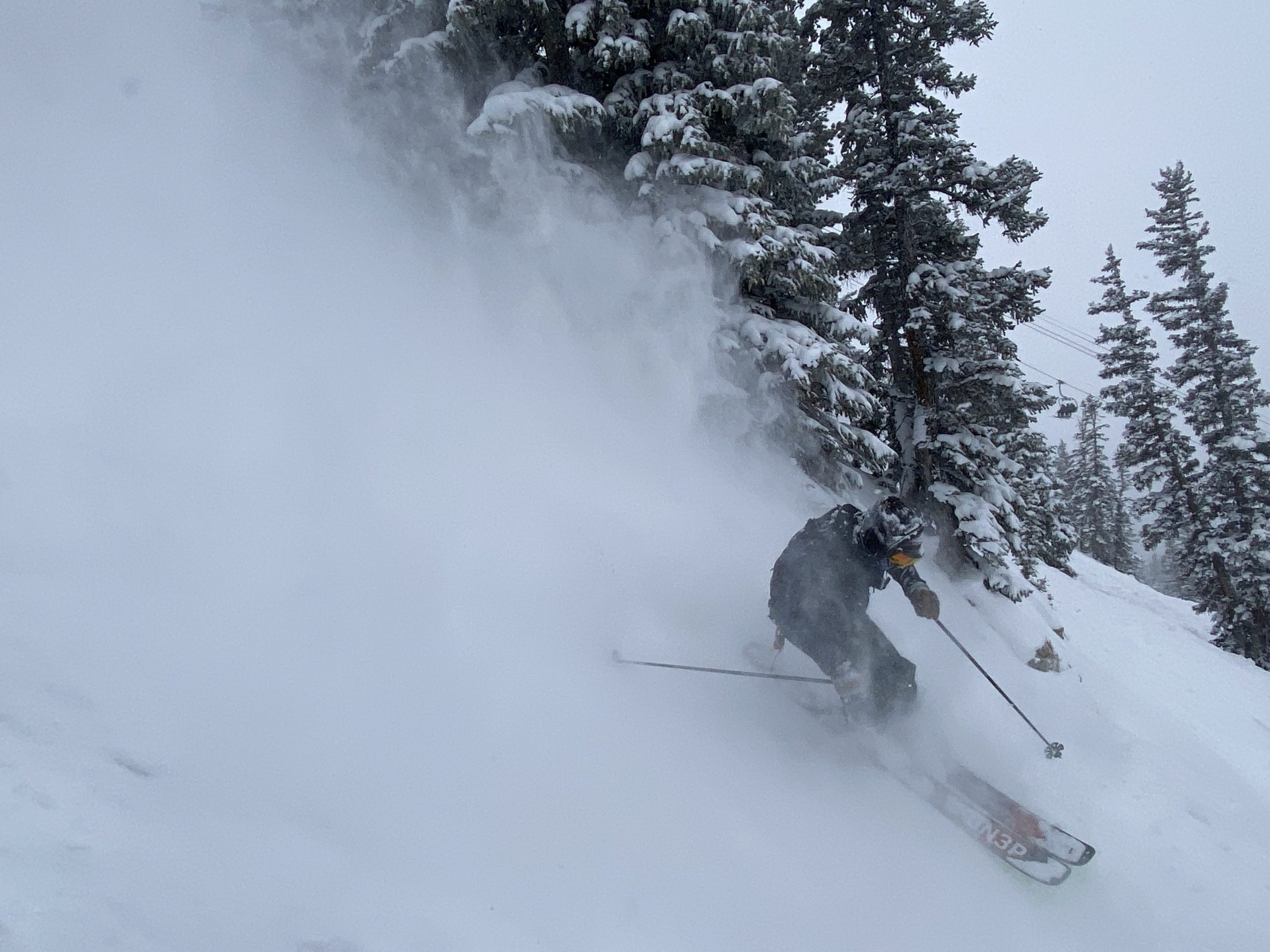 April in Utah is the best.
After today, my cup is as full as the Wasatch currently is with fresh snow.
Backside and Ballroom didn't open today which means when they do open there could be some seriously good powder skiing to be had…
We'll find out tomorrow.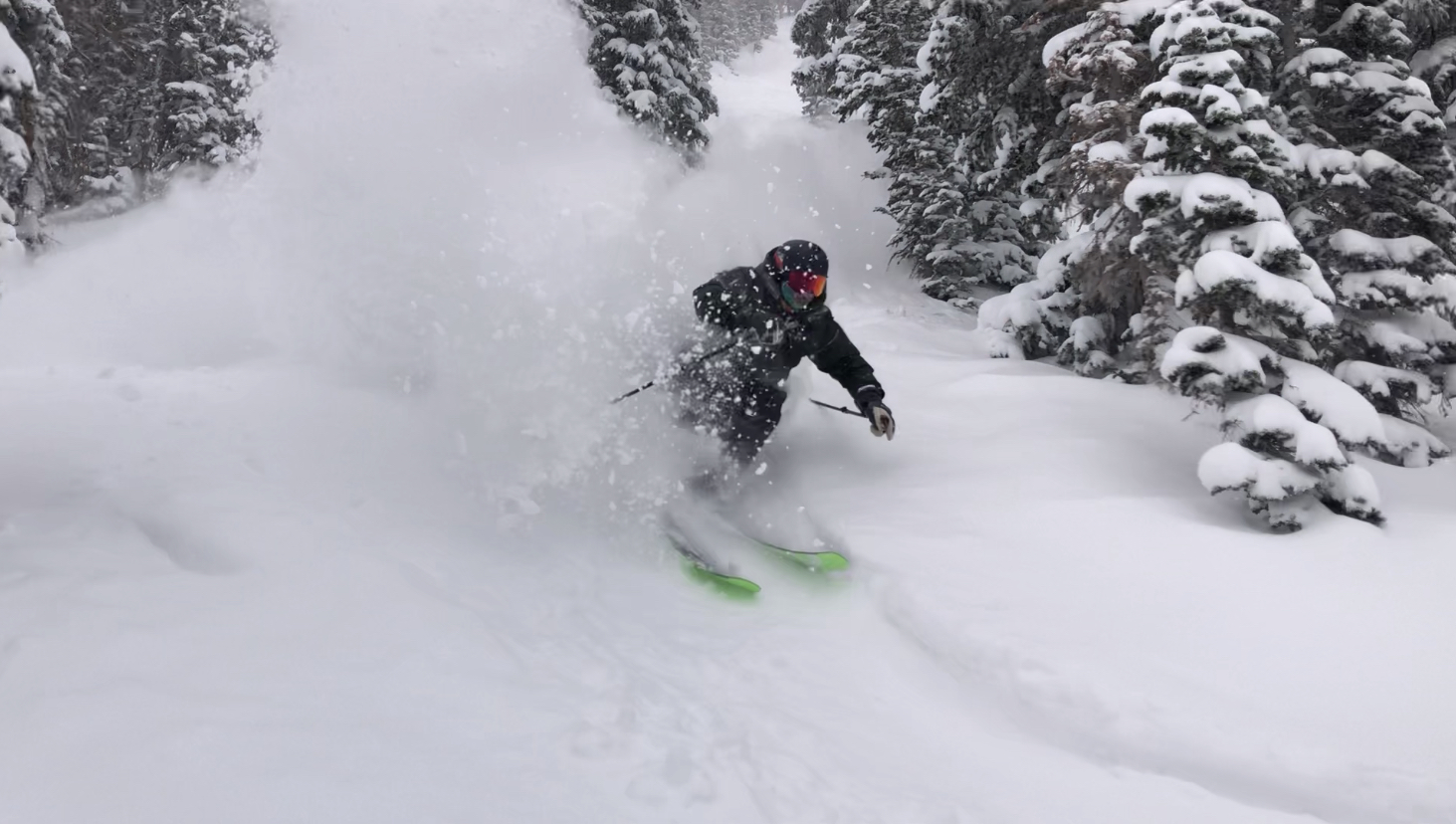 Snow Numbers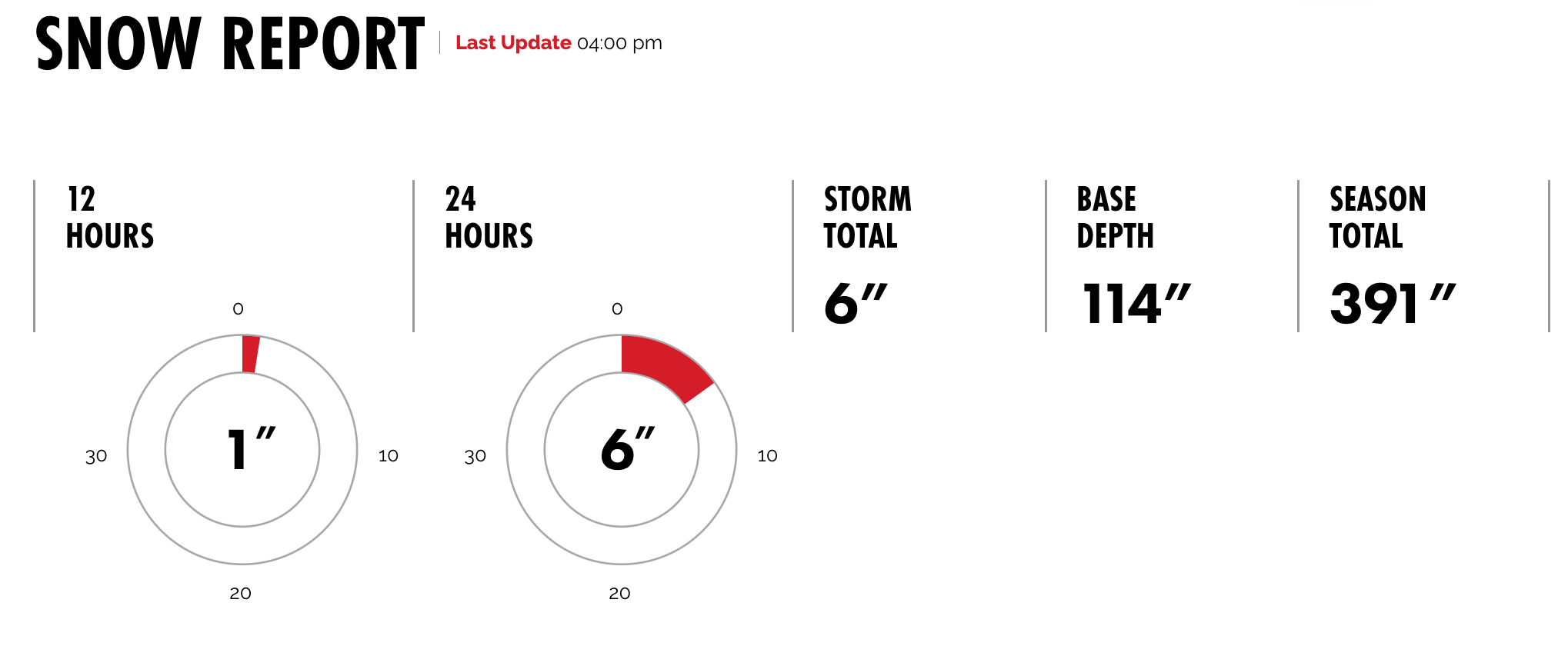 Weather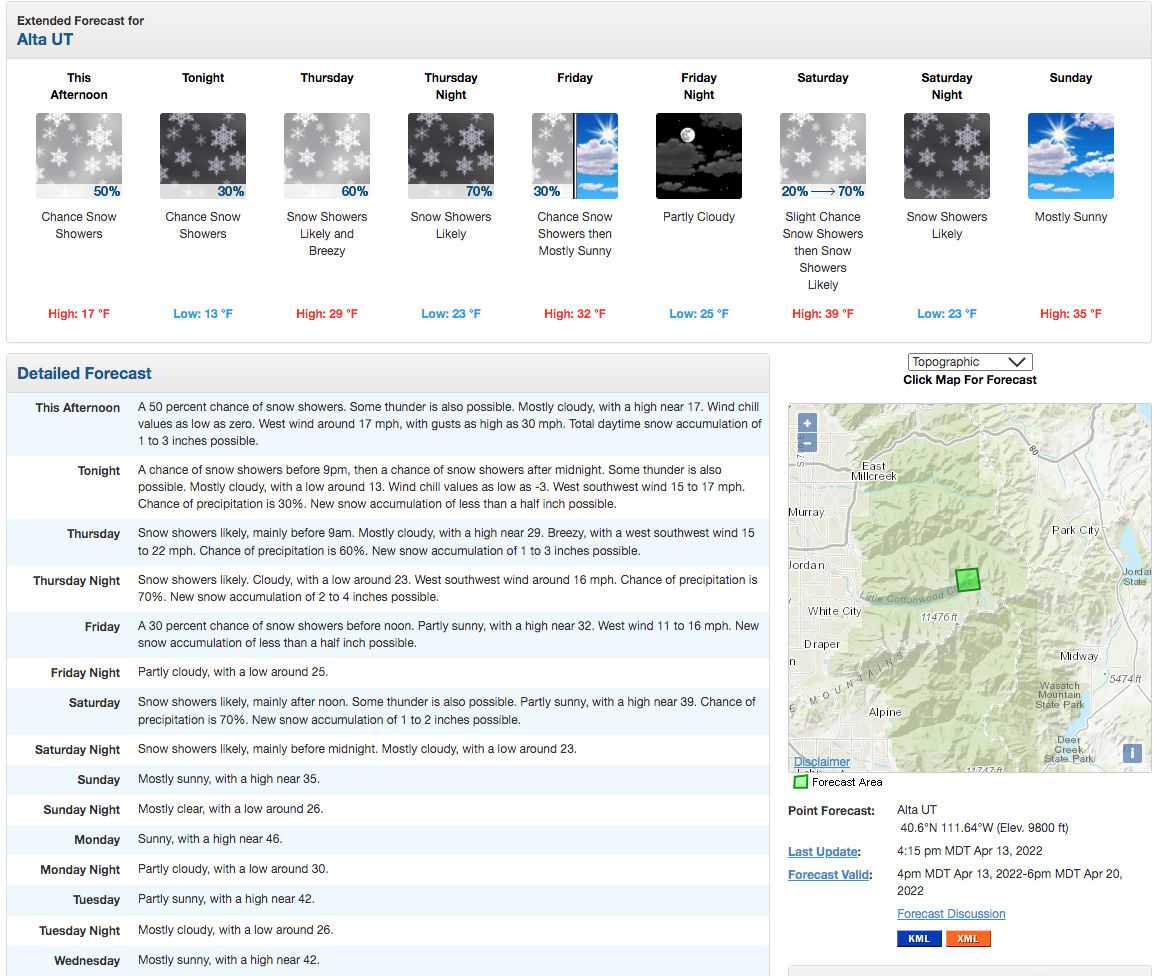 Photos